'Sister Wives': Christine Brown and Kody Brown's Daughter Gwendlyn Is Bisexual and Has No Interest in Polygamy Whatsoever
Gwendlyn Brown is the daughter of 'Sister Wives' stars Kody Brown and Christine Brown, and she is not interested in polygamy, although she is bisexual.
Kody Brown, along with his three wives and 12 children, began starring in Sister Wives on the TLC network in 2010. Loyal fans of the Brown family have watched as Kody added a fourth wife, Robyn, and welcomed six more children (and a few grandchildren) into the mix as well over the last decade. In light of Christine announcing her decision to leave Kody, fans are wondering how the couple's six biological children are taking the news. Read on to discover more about Sister Wives stars Kody and Christine's children and what their most outspoken child, Gwendlyn Brown, has to say about polygamy since her parents' split. 
Kody and Christine Brown have six children 
Kody spiritually married his third wife, Christine, on March 25, 1994, according to Fandom. Just a year after their first wedding anniversary, the couple welcomed their first child together, Aspyn Kristine, on March 14, 1995. The following year, Kody and Christine welcomed their second child, Mykelti, into the world on June 9, 1996. In 1998, the couple welcomed their third child and first son, Paedon, into the family. Paedon's arrival was followed by Gwendlyn's in 2001, Ysabel's in 2003, and finally Truely's in 2010. In addition to their six children, Kody and Christine became grandparents when their daughter Mykelti gave birth to her first child, Avalon Asa, on April 5, 2021. 
Probably the most outspoken of Kody and Christine's children is their 20-year-old daughter Gwendlyn. According to Screen Rant, Christine gave birth to Gwendlyn on Oct. 15, 2001 — just three days after second wife, Janelle, had given birth to her fifth child, Gabriel. Ultimately, this makes Gwendlyn the 11th child in the birth order of her father's 18 children. While it would be easy to get lost in the pack, much like her outspoken mother, Gwendlyn has always found a way to stand out among the crowd.
'Sister Wives' Gwendlyn Brown butts heads with her conservative father 
With Sister Wives airing on TLC over the last decade, the show's loyal fanbase has watched Gwendlyn transform from an 8-year-old kid into an outspoken 20-year-old woman.
While fans have seen that Kody and Gwendlyn often butt heads over political and social issues, the two share commonality in the fact that they are both very passionate about what they believe in. Just as Kody has advocated for making polygamous relationships legal in Utah and across the nation, Gwendlyn has utilized her social media platforms to advocate for the Black Lives Matter movement and the LGBTQ+ community. 
In 2020, Gwendlyn publicly came out as bisexual when she wrote in her Twitter bio, "raging bisexual." Shortly after, Gwendlyn told The Sun, "I never 'came out' because I was never 'in.' I'm just bi."
Gwendlyn is actually the second of Kody's children to come out. In 2017, Mariah Brown, the daughter of Kody and his first wife Meri, announced that she was gay on an episode of Sister Wives. Mariah is now engaged to Audrey Kriss and seems to have the support of Kody, despite his more conservative outlook.
So while both Mariah and Gwendlyn seem to butt heads with their father quite often when it comes to political and social issues, he ultimately supports them both and respects their outlook on not wanting to have anything to do with polygamy.  
Gwendlyn has been keeping busy since her parents' split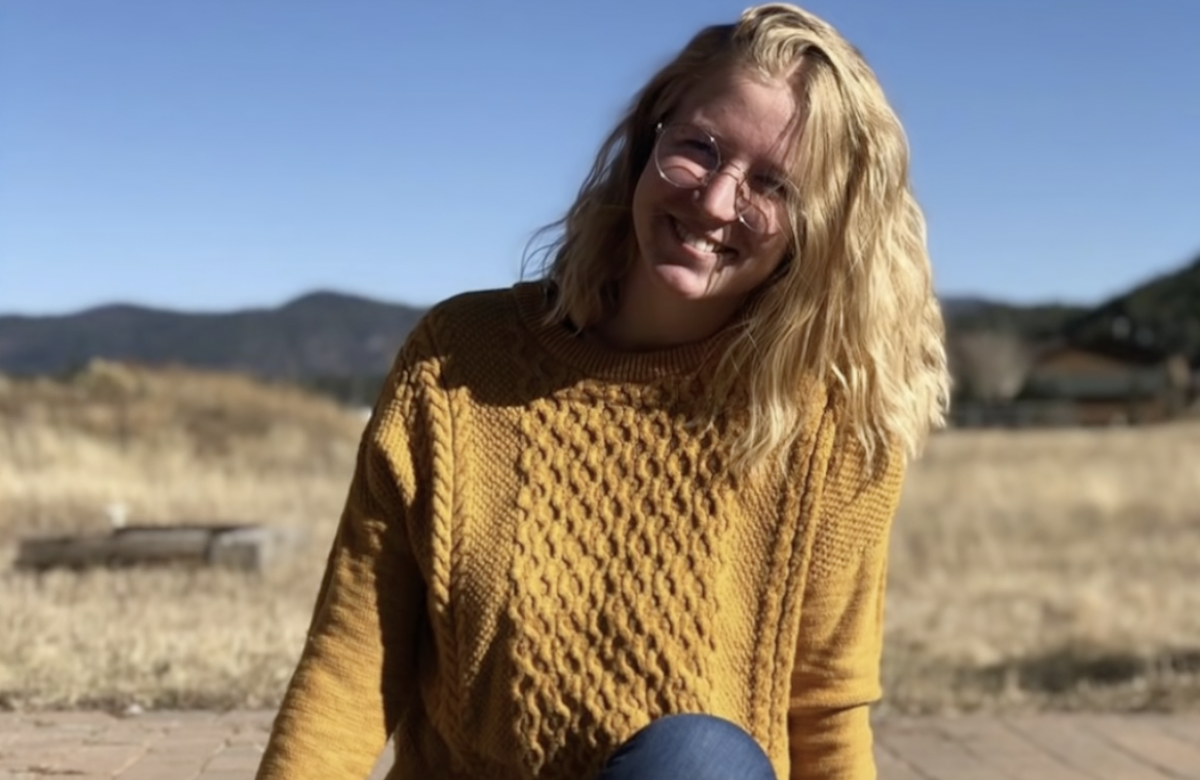 On Nov. 2, 2021, Christine took to her Instagram account to let fans know that she had officially left Kody after 27 years of marriage. While Kody and Christine have been going through some hard times with their recent separation, Gwendlyn has been going through her own set of woes. Just a couple of weeks after her parents announced their split, Gwendlyn posted via Instagram that she had been hit by a car. 
The 20-year-old shared a photo of her bloody knee with the caption, "Remember when I bumped into a skateboard while biking? This time I got hit by a car 😍 It messed up my bike and docs, but insurance money is 🤤 would not recommend getting hit though that sucked a**."
Season 16 of Sister Wives premiered on Nov. 21, 2021. As the season progresses, fans can hopefully look forward to getting the full scope of what's going on with Gwendlyn and the rest of the Brown family.