'Sister Wives': Christine Brown Says Her Marriage to Kody Brown Isn't 'What I Want Right Now'
Sister Wives debuted more than 10 years ago. Since then, fans have watched polygamist Kody Brown and his four wives, Meri Brown, Christine Brown, Robyn Brown, and Janelle Brown, navigate their marriage and family life. For over 15 seasons, we've watched the family's ups and downs including the demise of Kody and his first wife Meri's relationship.
Now, it appears that things might be going the same way for Kody and his third wife, Christine. Fans have been shocked to learn that Christine, who has been married to Kody since 1994 and shares six children with him, has decided she wants to move back to Utah instead of staying in Arizona, where the family currently lives.
She has also revealed that her marraige to Kody isn't what she wants right now.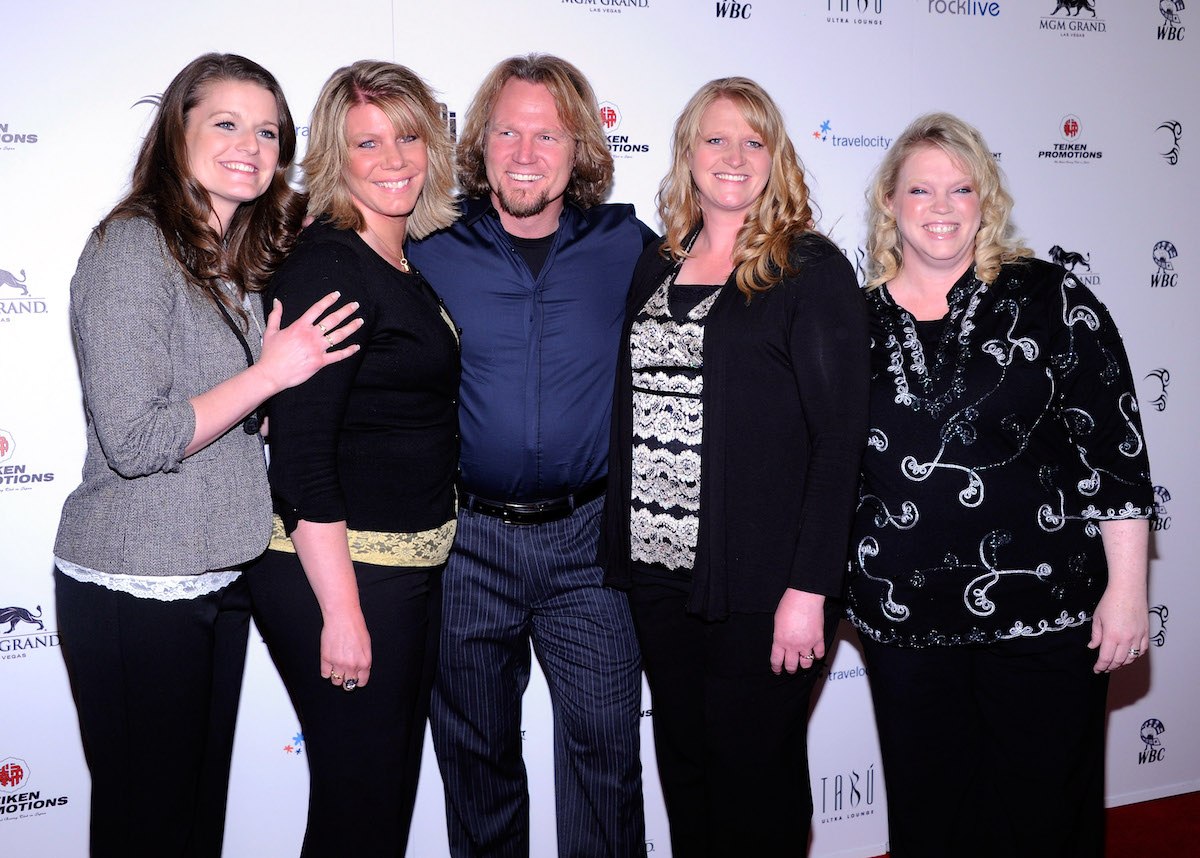 Are Christine Brown and Kody Brown still together on 'Sister Wives'?
At present, Christine and Kody have been married spiritually, not legally for 26 years. Kody and his fourth wife, Robyn, are legally married and have been for a decade. However, during Season 15 of Sister Wives, Christine revealed how unhappy she has been in the marriage for the past two years since she feels that neither Kody nor the other women are supportive of her.
Christine has explained that she's really struggled with feeling silenced in her relationship. "The thing that I struggled with most is when I feel like I don't have a say or when I feel like I'm not as important or things like that," she told Us Weekly. "Anytime we've had major decisions, I go through a time where I'm like, 'Does my opinion really even matter here?' That's when we struggle the most … is when I feel like I don't really have a say or I don't really have an opinion."
Christine went on to reveal that she doesn't feel that she is an equal partner in the relationship.
Christine Brown revealed that she wants to move back to Utah on 'Sister Wives'
When Sister Wives initially debuted in 2010, the Brown family lived in Utah. However, following fear of prosecution, the family relocated to Las Vegas for years before Kody abruptly moved them to Arizona, which was unsettling for everyone in the family.
Several of Christine's older children live in Utah, and she revealed in the season finale of Sister Wives that she wanted to return. "When we were there, you guys all talked about [how] Utah was home, and the mountains were home, and family was there," Christine told Kody and her sister wives "So, I thought that you felt the same."
Christine Brown says her marriage to Kody Brown isn't what she wants anymore
It looks like Christine's desire to move back to Utah also stems from the unhappiness she's feeling in her marriage."Meri, I can't do marriage with Kody anymore," she confessed during the Season 15 finale. "I don't want to. … It's not enough."
Though Meri tried to console Christine during her outburst, Christine got even more candid during her confessional. "I agreed to move to Flagstaff, and I followed Kody here, but it's been a struggle the whole time. I'm tired of feeling like I don't matter, I'm tired of not having his support when I really need it," she explained. "I'm just tired. I need a partnership. I need something different than this. The relationship that I have with Kody isn't what I would want either. What I have here is not what I want right now."
[Correction: An earlier version mistakenly said Janelle, not Robyn, was Kody's fourth wife.]