'Sister Wives': Christine Brown Reveals This 1 Aspect of Polygamy That Can Feel Like 'Mind Games'
Christine Brown of TLC's Sister Wives is Kody Brown's third wife, a mother of six, and a fierce advocate for the legalization of polygamy. Sometimes jokingly called "polygamy royalty" by her husband, Christine grew up in the Apostolic United Brethren (the Browns' fundamentalist Mormon sect) in a well-known polygamous family in Utah.
Although Christine is a strong supporter of the right to practice polygamy, especially for religious reasons, she's had her own issues with it over the years. On the Jan. 12 Sister Wives episode, "Lonely in Flagstaff," Christine revealed her problems with jealousy during her many years as Kody's plural wife.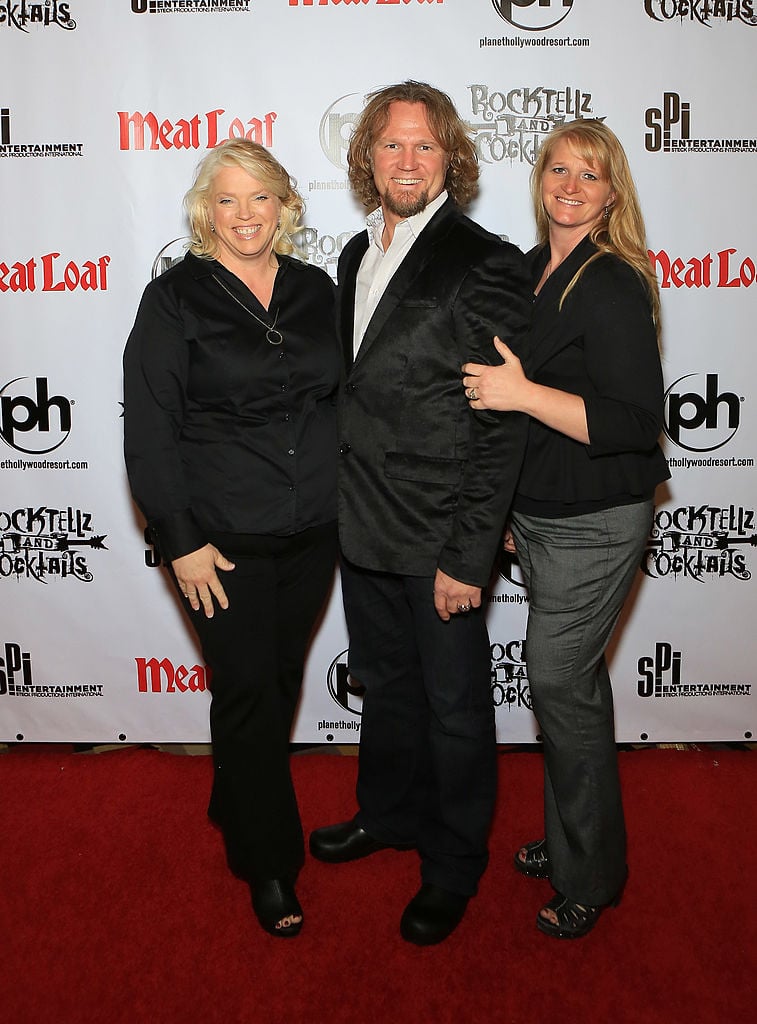 Meri Brown admitted she wanted what her sister wives had with Kody
On "Lonely in Flagstaff," Meri Brown, the first of Kody's four wives, admitted she was still "struggling" with her marriage. Meri and Kody have particularly struggled since Meri's legal divorce from Kody in 2015. Although the couple still considers themselves married, as does their religion, they divorced so Kody could adopt fourth wife Robyn Brown's three children from a previous marriage.
Although Meri said she still wanted to participate in family activities, she confessed that it was sometimes difficult to have Kody's relationship with his other three wives in her face. Because the Sister Wives patriarch still has a positive relationship with Christine, Robyn, and second wife Janelle Brown, she said it was challenging not to feel jealousy when she was around them. 
Kody's third wife opened up about jealousy in plural marriage
It looks like Meri isn't the only Sister Wives star who has shied away from family activities due to loneliness and jealousy. On the episode, Christine opened up about her own experiences with jealousy towards her three sister wives. "I get that," Christine said of Meri's emotions around the tender subject.
"There's been so many times where Kody and I are just at it with each other, just in a fight, and we go to a family function, and I get to sit there and watch him have a good relationship with his other wives," Kody's third wife revealed.
Christine shared that watching her husband interact sweetly with his other wives when her own marriage is struggling is one of the hardest aspects of plural marriage (polygamy) for her. 
"It's a constant reminder that he does have good relationships with other people. And then maybe it's all you," the Sister Wives star said. "And I can't tell you the mind games that it does. It's terrible." 
Christine and Kody have struggled with their marriage in the past
While Christine and Kody are in a good place now, they struggled quite a bit with their relationship in the earliest seasons of Sister Wives. At the time, Christine was pregnant with her youngest child, daughter Truely Brown. Meanwhile, Kody was courting his youngest and last wife, Robyn.
Because Christine was the "last" wife for so many years, she admitted to struggling with extreme jealousy over Robyn. Additionally, the Sister Wives star sometimes felt abandoned by Kody at a vulnerable time in her life, when she was pregnant. However, Robyn and Christine eventually worked out their differences and are now very close as sister wives.