'Sister Wives': Christine Brown Says 'Living Without Fear' Is More Important Than Living Close to Her Kids
The polygamist Brown family of TLC's Sister Wives has had a tumultuous decade, to say the least. First, Kody added a fourth wife, Robyn Brown, to his existing family of three wives (Meri, Janelle, and Christine Brown) and 13 children in 2010.
Since then, the grand total of Brown kids has risen to 18, and the fundamentalist Mormon brood has made two major moves: first, from Lehi, Utah to Las Vegas, Nevada, and then from Las Vegas to Flagstaff, Arizona. What's more, along the way, the Browns were even embroiled in a lawsuit with the state of Utah, claiming discrimination due to anti-polygamy laws.
Kody's third wife, Christine, visited her daughter Aspyn Brown Thompson on the Mar. 22 episode of Sister Wives, "Robyn vs. Kody," to hash out all of the family's recent difficulties and stresses. Aspyn, now married herself, talked with Christine about her future plans and whether she'd ever decide to move back to Utah.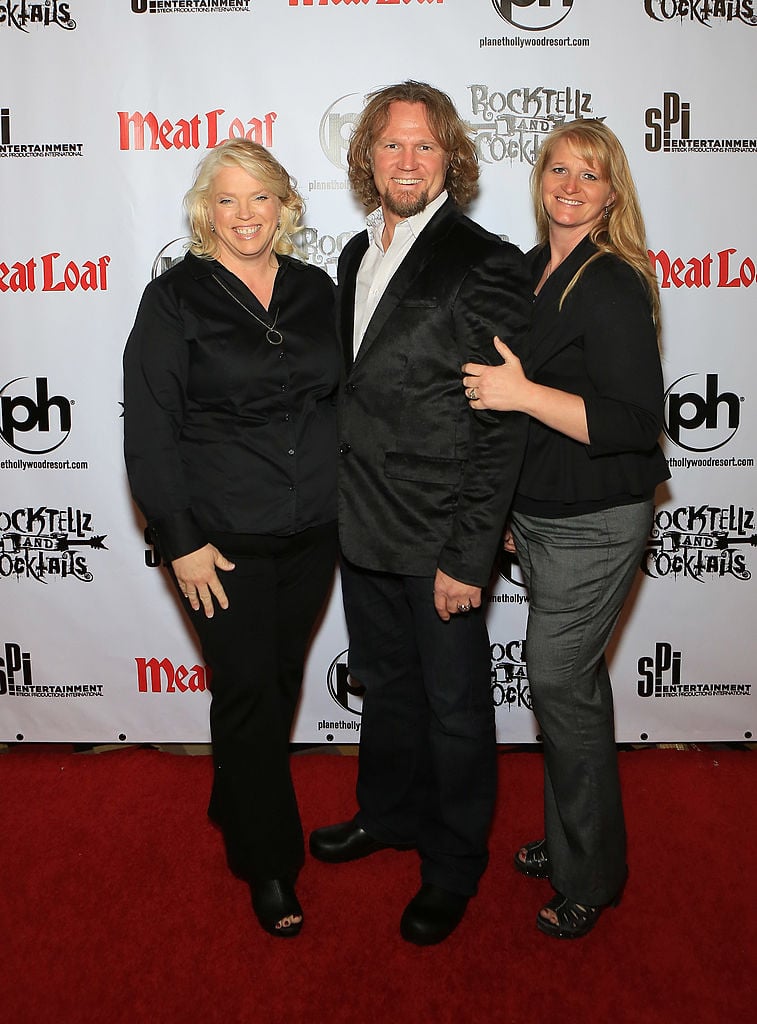 Christine caught up with her daughter Aspyn in Utah
While Kody and his fourth wife, Robyn, argued over real estate back in Arizona, Christine ventured out on her own to Lehi to visit Aspyn. At the time of their visit, Aspyn had been married to Mitch Thompson, a fellow member of the Browns' church, for just over a year.
"Right now, Mitch and I are living in Lehi, Utah," 25-year-old Aspyn—a recent graduate of the University of Las Vegas, Nevada—explained. "It just seemed like a good place to raise a family for the future."
"Raise a family?" a Sister Wives producer asked meaningfully.
"Not yet!" Aspyn clarified, laughing at the implication. "We're not raising a family yet."
Aspyn sat down with her mom to discuss all the latest rental and building drama back in Flagstaff. Both Meri and Robyn recently had to move more than once due to sales or other rental problems, leaving Christine feeling guilty about having bought a home with Kody.
"You're the only one that bought, though, so that was obviously the wise choice," Aspyn told her mom.
Christine agreed, but admitted that she knew her decision would delay the family's move out to their communal Arizona property, Coyote Pass. "We had to put a chunk of money down for a down payment, so it delays the building," she lamented. Still, Christine admitted the peace of mind was well worth it.
Kody's third wife opened up about never moving back to Utah
As Christine opened up about just how stressful the family's move to Flagstaff had been, Aspyn wondered if she would ever consider moving back to Utah.
While Kody's third wife said she would always love Utah, she ultimately didn't feel welcome there due to the family's lawsuit, Brown v. Buhman. "It's just a moot point because I can't live here," she said.
The Sister Wives star explained to producers that she longed to live close to her kids, many of whom had settled down in Utah with their spouses. But she knew it just wasn't an option.
"I would love to live here," Christine said. "I would love to be close to the kids. But we sued the state of Utah because we felt like our rights were being taken away as a plural family…You know, when you sue a state, you can't really move back to it, I think."
Christine, who was raised in a fundamentalist Mormon family that practiced polygamy, has frequently talked about the pain of having to hide who she was growing up. She even had to pretend she didn't know who her father was in public because her mother was one of his "spiritual wives."
The plural wife told Aspyn that she just couldn't live with "the law over her head" in Utah.
"It is important to live without fear and just be who we are and live openly," the mom of six told Sister Wives producers. "When it came down to it, that was more important than living close to our kids."
Christine also told Aspyn about tensions back at home with Kody and her sister wives
Christine also updated Aspyn on the interpersonal drama between Kody and his wives. The Sister Wives star was the only one of Kody's four wives to adamantly refuse to live in one home together in Flagstaff, which she knew had hurt all of them.
"It's not like I want to say to them, 'I love you but I never want to live with you,'" Christine told her daughter. "I know that it was hard emotionally. And it was hard for Kody. It was really hard for him. I just squashed his whole dream."
"He's still mad at you, isn't he?" a TLC producer asked her.
"Yeah," Kody's wife admitted sadly, with pain and resignation filling her eyes. "He's still frustrated with me about it. He's super mad…I don't like talking about one house. Ever."