'Sister Wives': Christine Reacts to Robyn's Nanny Catching COVID — 'I Just Chuckle a Little Bit at the Irony of It'
Christine can't help but point out the irony in the situation that Robyn's nanny was the one to expose the family to COVID.
Sister Wives star Christine Brown reacts to the news that her sister wife, Robyn Brown's nanny was the one to expose the family to coronavirus (COVID-19). Since the beginning, Christine thought it was hypocritical to bring a nanny into the mix during the lockdown. So she said she had to "chuckle" about the irony of Robyn's nanny catching coronavirus.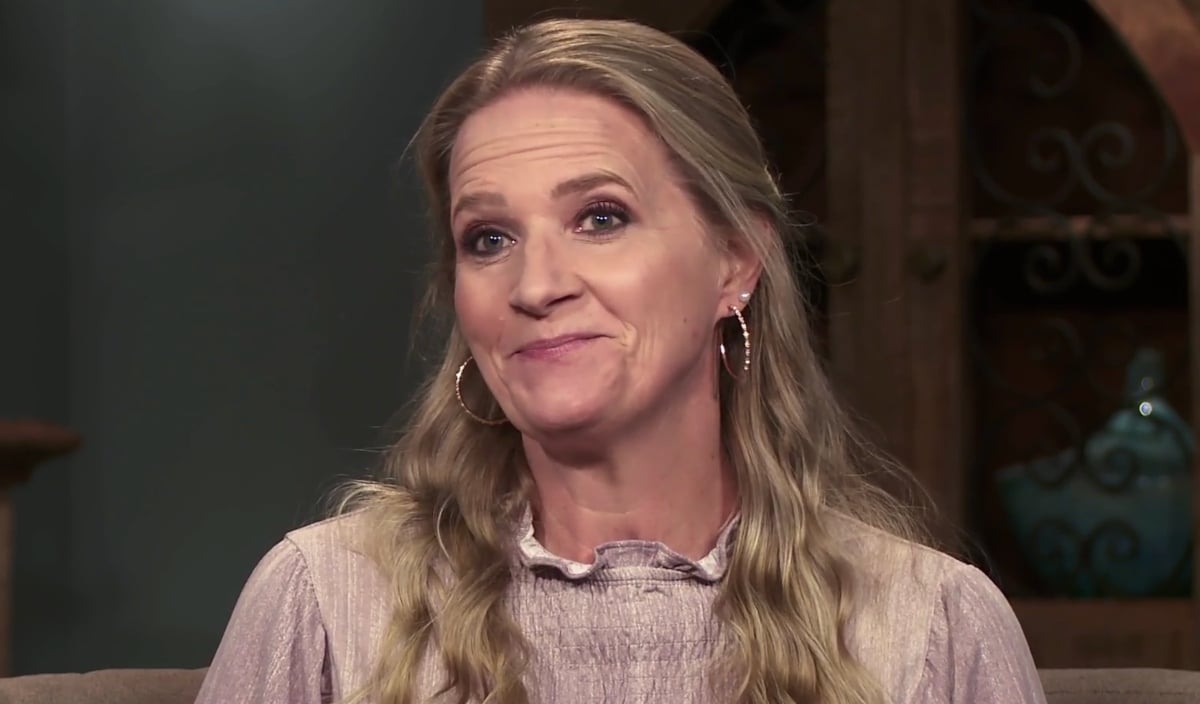 Robyn's nanny catches COVID
On the Jan 23 episode of Sister Wives, Robyn reveals that her nanny tested positive for the coronavirus just a day after the entire family met up for Ariella's birthday party.
Robyn tells the cameras, "After that, the next day, I got a call from my childcare provider, my nanny, and tutor for the kids, and she said that her husband and her were testing positive for COVID. It's really scary."
Naturally, Robyn was upset. She says, "Right now, there's a possibility that we all have COVID. It's because we got together. And I don't want it to make us all go, 'OK, we can't do this anymore.'"
Kody tells the cameras, "The first thing that happened when Robyn told me this. I'm like going, 'Holy cow, she had been doing everything right. How did she get exposed to COVID."
Robyn says her nanny felt terrible about exposing the family to the virus. Robyn said, "She was so sad. She was so upset. And they don't know for sure where they got it."
She says, "This just validates Kody that, you know, maybe getting together is just a little too much of a risk. I don't know. It's just really, really hard and frustrating. I'm just praying we are OK."
Christine 'chuckles' about the irony of the nanny catching COVID
When told that Robyn's nanny was the one to expose the family to coronavirus, Christine couldn't help but point out the irony in the situation. Earlier this season, Christine pointed out the hypocrisy to Kody that the nanny is allowed at Robyn's house, but family isn't. Kody then made up a list of rules to avoid exposure to coronavirus that the nanny had been following.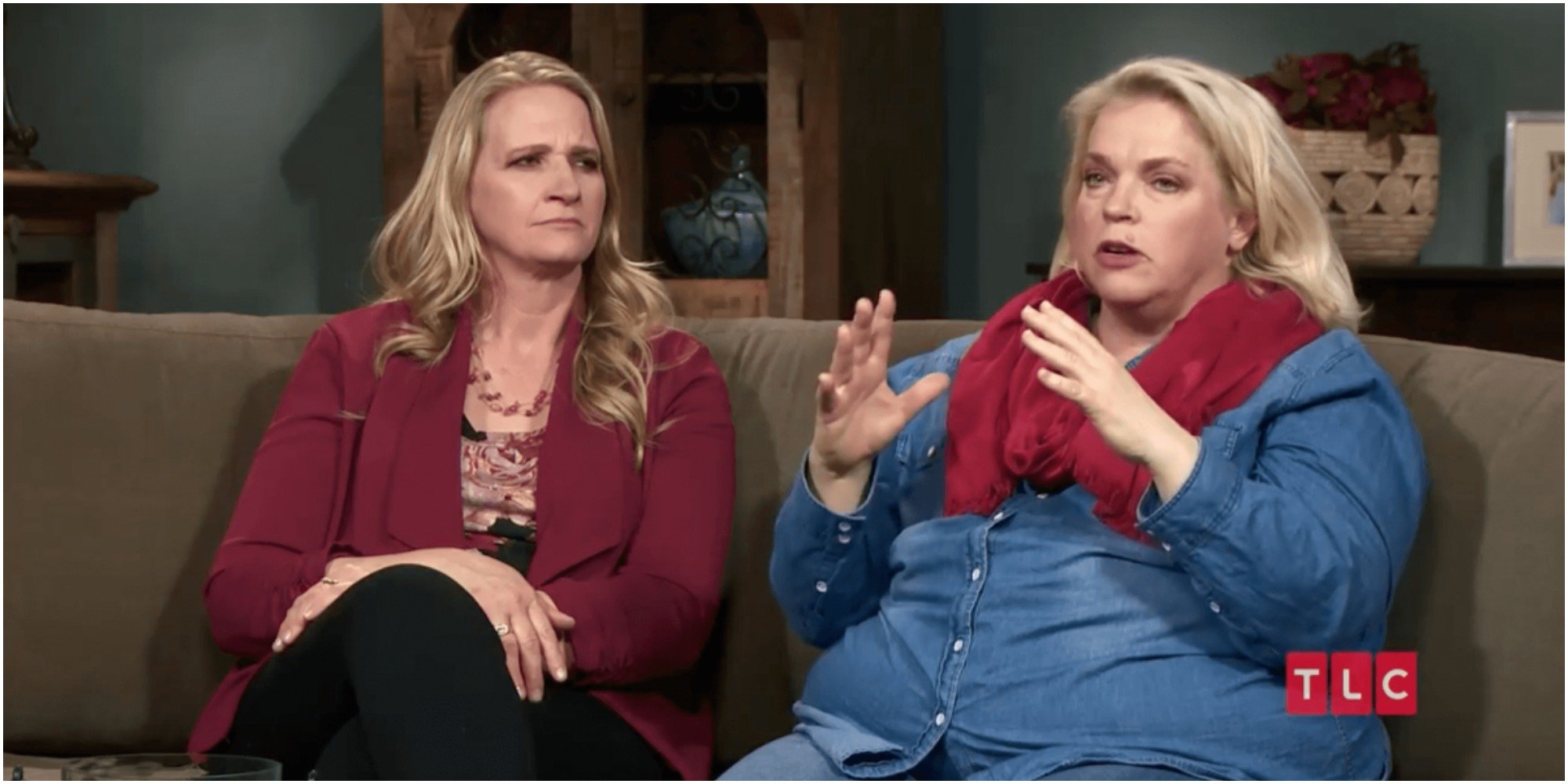 Christine says, "After Ariella's birthday was over, Kody actually called us and told us that Robyn's nanny got COVID. I'm just going to be honest with you. I know it's partially evil, but I just chuckle a little bit at the irony of it."
Christine explains, "I feel mostly bad for the nanny. She's got to just feel devastated." She continues, "We've all been exposed to COVID now, so I find it just absolutely ironic that it's come through the nanny."
Even Janelle agrees, saying, "There's some irony here. I'm sorry, I just have to say, there's irony. I've kept safe, and I don't keep all of Kody's rules."
Janelle and Christine fear that this means no more family gatherings
Christine says, "To be honest, I'm glad it wasn't me or one of my kids that infected everybody. Because then it would be like pointing fingers and 'See, I told you not to travel, and you did anyway.' And honestly, Kody would feel even more vindicated if it ended up being one of us that got everybody sick. So, that's terrible to even say."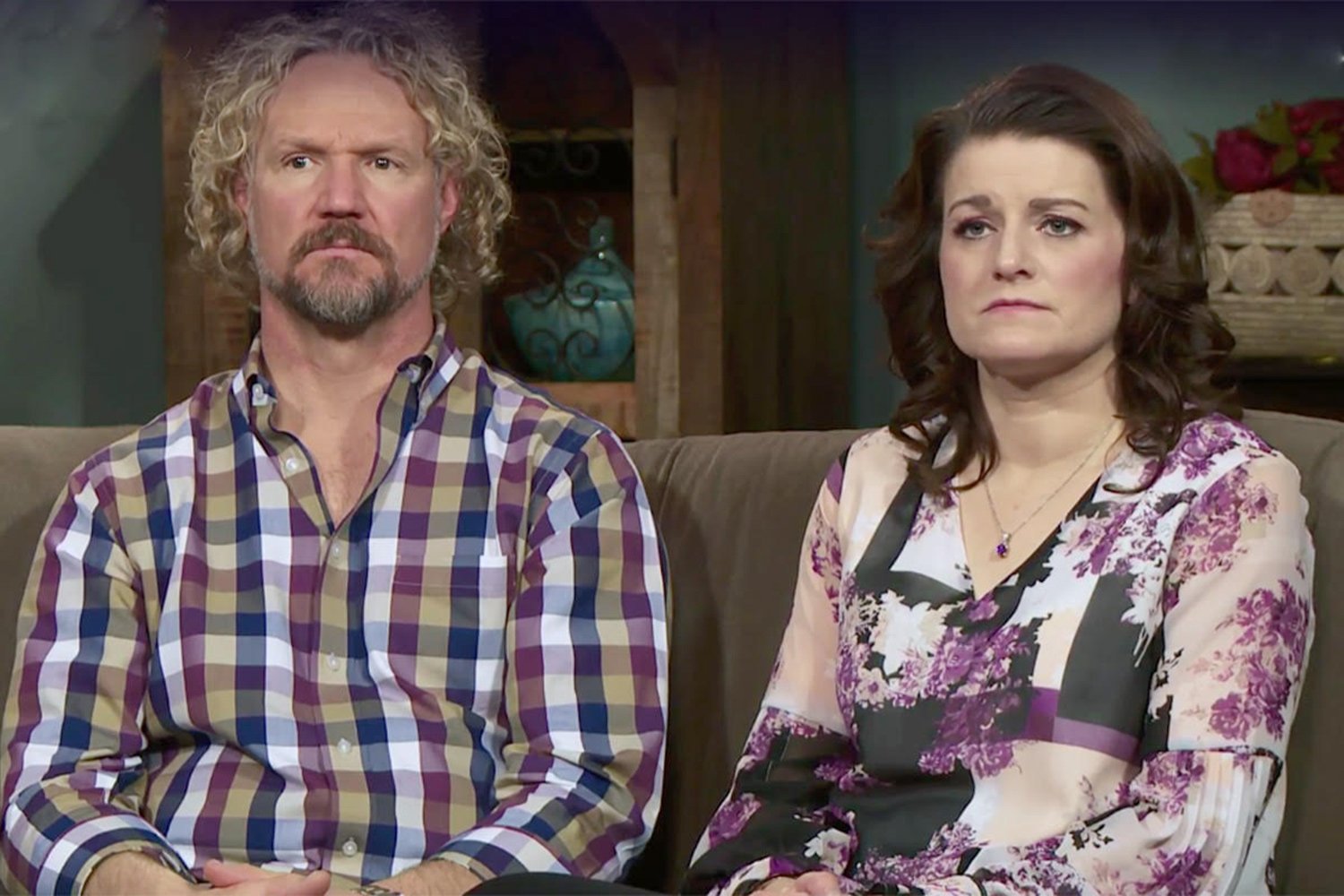 Janelle says, "I'm afraid now that the people who finally got to the point where they thought it was safe for the whole family to get together will kind of retrench. 'No, no more family stuff, because obviously, we're risky.'"
Christine says, "We're done. This is everything Kody's been worried about, and someone got COVID. And this is going to pit enough of a fear factor into the family that we're not going to hang out again."
Despite the nanny testing positive for coronavirus, the family tested negative except for Janelle's older sons, Gabriel and Garrison. Is this the end of the Brown family getting together?
Sister Wives Season 16 "One on One" reunion airs Sunday, Jan 30 on TLC and discovery+.