'Sister Wives': Could Meri Brown Get a Spinoff Show If She Left the Family?
Meri Brown appears to be further distancing herself from her famous family. At least, that is what family followers think is happening. Neither Meri nor Kody Brown has made public statements about their relationship, but the evidence that Meri is on her way out of her plural marriage continues to mount. Now, fans are left wondering, could Meri cash in with a spinoff series if she were to leave the Browns and Sister Wives behind?  
Why do fans think Meri Brown is ready to leave the Browns?
Rumors that Meri is ready to leave the Browns behind have been circulating ever since she was caught up in a catfishing scandal in 2015. It has been five years, and she still seems to be connected to Kody and the rest of the family, but in recent months, her social media feed has changed significantly. The sudden change has led some fans to believe a change is coming.
Meri completely ignored her 30th anniversary in April and failed to acknowledge Kody for Father's Day in June. Fans also noticed that Meri is appearing without her wedding ring, and she's been posting cryptic quotes about change and fear in recent weeks. The scenery in her photos has changed, too. Family followers note that Meri appears to be spending more and more time in Utah, where she owns a successful inn.
What would a divorce mean for the polygamist wife?
Meri has been married to Kody for 30 years, although their legal marriage was dissolved in 2014. Walking away from such a longstanding relationship could be emotionally challenging, and even more complicated given Meri and her family's alternative lifestyle. Kristyn Decker, who was once in a plural marriage, has spoken openly about the practice and the difficulty women face when attempting to leave. In fact, Decker, who is Christine Brown's aunt, has called the entire practice a "cult system."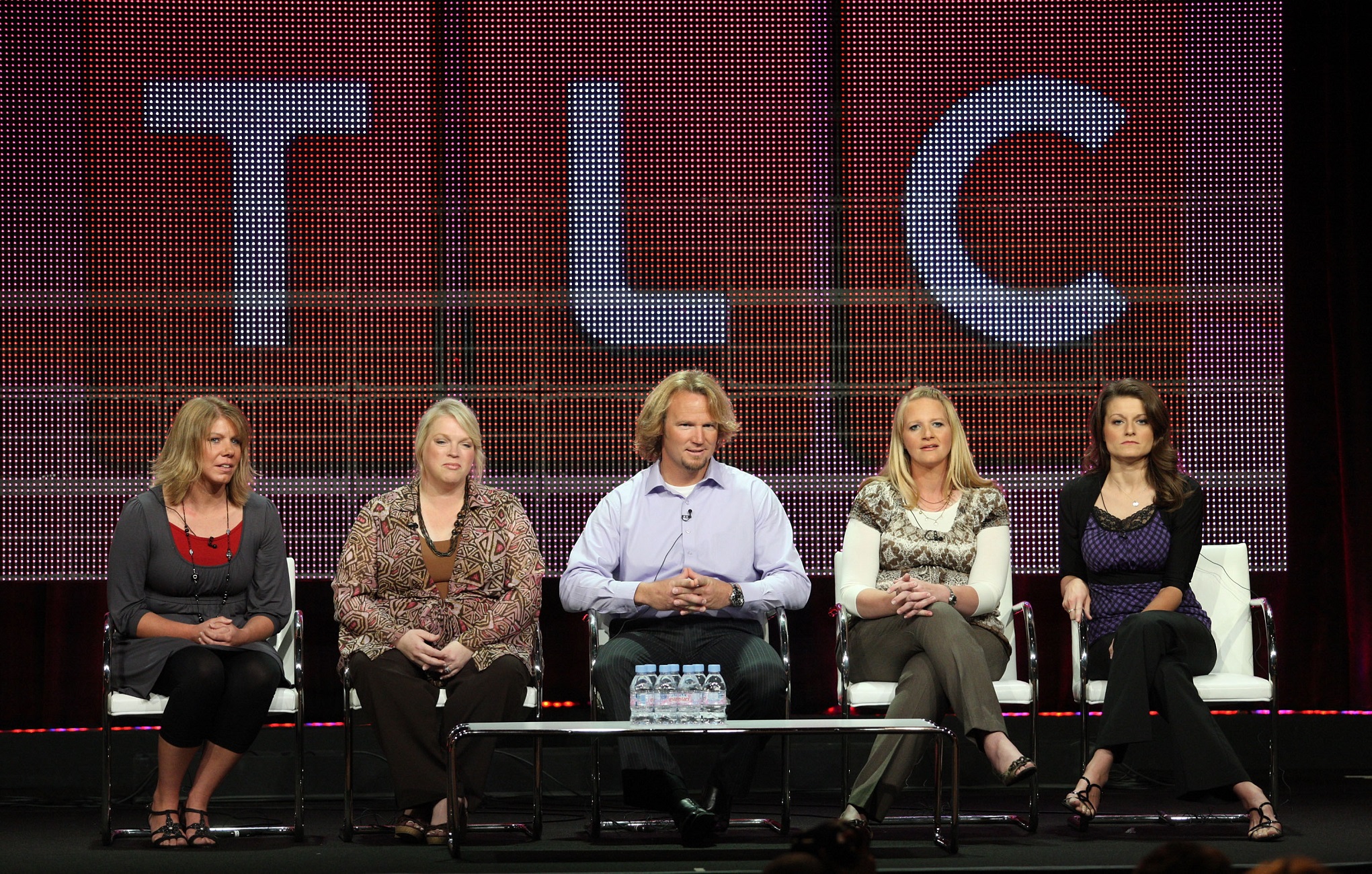 Strangely enough, divorce was not particularly uncommon within the religions that once practice plural marriage, explains Slate. In fact, Utah, where many polygamists once settled, had incredibly lax divorce laws, and women would often move from one plural family to another. That's no longer the case, though. In fact, family followers strongly believe that Meri stays with Kody out of fear of being rejected by her only child.
Could Meri Brown get a spinoff?
If Meri were to leave her famous family, followers are all for the idea of Meri appearing on her own spinoff series. Reddit users discussed the possibility just two months ago, and most seem total down to watch Meri disentangle herself from the Brown family. One poster even suggested they'd like to see the often sullen Meri on a dating-style reality TV show.
While fans might be totally here for a spinoff featuring Meri, it certainly doesn't appear to be on the table. Meri, as it stands, remains committed to Kody, regardless of how much the pair appear to find each other intolerable. At the very least, she seems committed as long as Sister Wives continues. If the show goes off the air, however, all bets are off, assume family followers.