'Sister Wives': Did Maddie Brown Brush Call Meri Brown Abusive?
When it comes to parenting, things became muddy for the Sister Wives family. According to Maddie Brown Brush, one of the mothers in the house was abusive and scary, and based on context clues, it seems like it might be Meri Brown. To make matters worse, this could dovetail with some of Meri Brown's behavior towards the children in the past, and various uncomfortable moments Christine Brown has mentioned.  
A history of 'Sister Wives' hardship
Apparently, Meri Brown was not a treat to leave with back in the Utah days. The Sister Wives family used to all live under one roof in Lehi, Utah. During that time, Kody Brown was married to Meri, Janelle, and Christine Brown. 
Each wife had a section of the home that was theirs alone. However, the household also included a coterie of children who all wanted to spend time together. Meri's portion of the house connected Christine Brown and Janelle Brown's portion, so the children often journeyed through Meri's portion. 
It seems she was not a fan of this. Naturally, it must be a little irritating to have children running back and forth through your part of the house. However, Meri's solution was to deny the children access to her area. 
Janelle Brown says this created "real hardship" for the rest of the house. This scenario has resurfaced during recent discussions over the family's new property, which includes a pond. Meri and Robyn clashed over the pond, because it's likely the children will want to spend time at the pond, and Meri's past behavior has the other wives wondering if she'd cut off access.
A series of Tweets aimed at Meri Brown?
Unfortunately, it sounds as if Meri Brown's grouchiness towards the children didn't stop at cutting off access to her area in the house. In fact, Maddie Brown Bush took to Twitter to pen a series of tweets that cast one member of the family in a bad light. 
"Try being scared of someone your whole f***ing life and she plays like she's the one who's hurting! She was a monster! Now she's attacking one of the few safety nets you had!? Noooo! Check again!" tweeted Maddie. 
Her tweet followed Meri posting about how someone on her LuLaRoe team isn't taking their job seriously enough, and how it's not a hobby. Fans speculated that Meri's tweet was targeting Maddie Brown Brush, who was a member of her team at the time. 
"You can't sub tweet sh*t and not expect [retaliation]. Loyalty goes to those who were always kind," added Maddie. 
"There is nothing like dealing with an abusive human your whole life and finally having the freedom to not have anything to do with her," she concluded. 
Christine Brown blew up at Meri Brown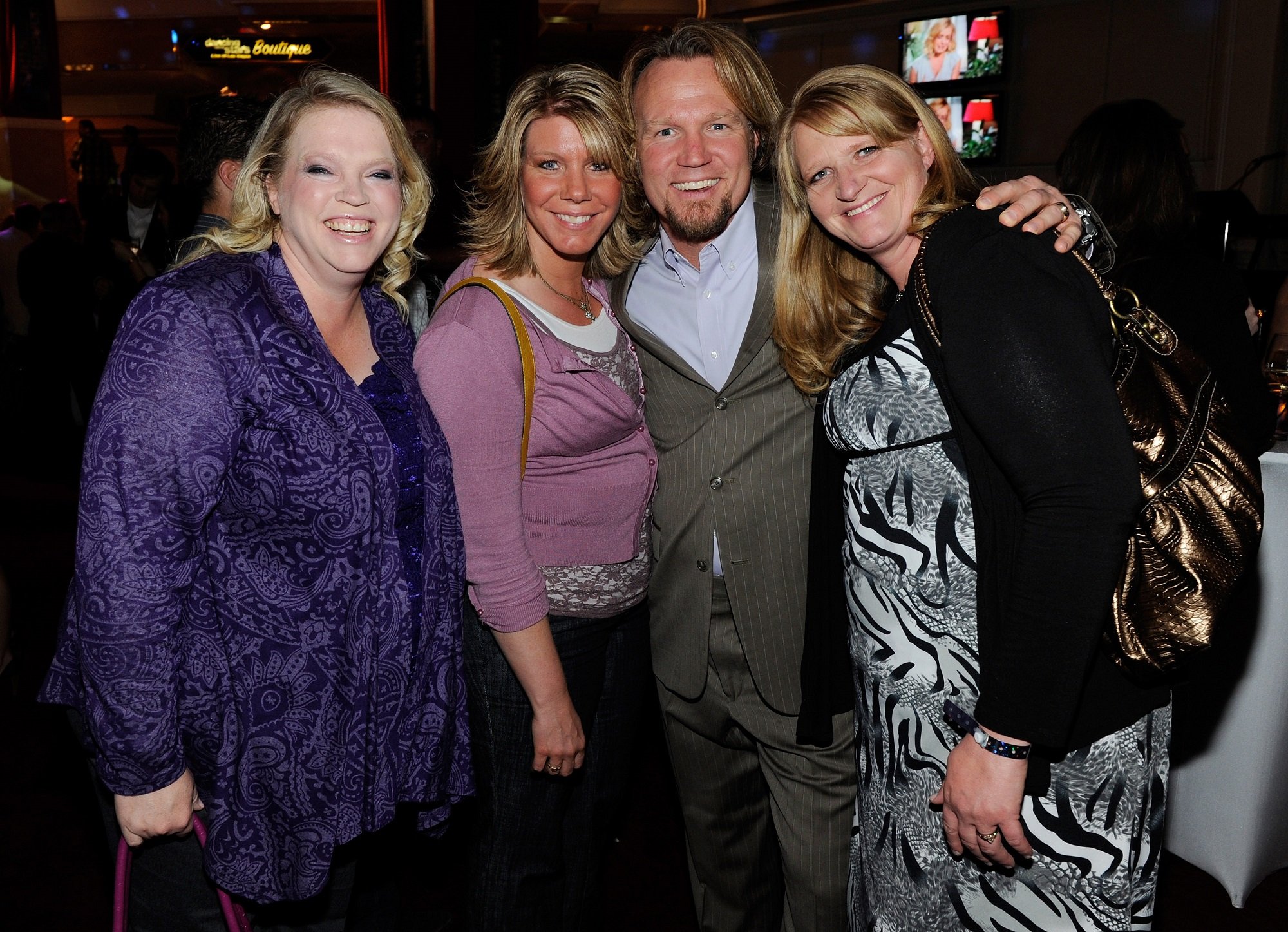 In the book Becoming Sister Wives: The Story of an Unconventional Marriage, Christine Brown explains that the Sister Wives children were "wary" of Meri Brown and often felt "afraid to cross her accidentally." 
She added that she felt Meri was too hard on her kids, and that she let this feeling sit and grow instead of addressing it. Eventually, Christine Brown had enough and blew up at Meri. 
This seems to have lasted into the current family dynamic, as Meri wasn't present when Maddie Brown Brush had her first baby, Axel Brush. Christine Brown even told Meri that she was glad she wasn't present, as she brings baggage with her.