'Sister Wives': Did One Of The Brown Kids Just Reveal The Family's Best Kept Secret?
Sister Wives 14th season wrapped on April 12. Due to the Coronavirus shutdown, fans had to skip the traditional tell-all episode that generally comes at the end of every season. It really wasn't needed though, in our overly digitized world, it's not too difficult to keep up with Kody Brown, his four wives, and their kids. Christine Brown and Meri Brown both take to Instagram and Facebook Live rather often. Christine's Facebook Live events have been of particular interest to family followers recently. That is where she and her teenage daughter have been dropping family tea.
Ysabel Brown lets it slip that Meri Brown and Kody Brow might be sharing a bed
Someone is probably going to sit Ysabel Brown down for a little talk. After nearly blowing her scoliosis "storyline" wide open on Facebook Live, she was back at it, spilling more family tea. Ysabel was recently featured on her mother's Facebook Live event and started answering fan questions. A fan asked Ysabel about her father, and she was quick to respond. While she didn't know where Kody was at the exact moment the question was asked, she offered up at least part of his itinerary.
RELATED: 'Sister Wives': Fans Can't Figure Out Meri Brown's Agenda
The 17-year-old television personality told fans that Kody had been at Meri's home the night before, and was likely moving on to spend time with Janelle that evening. She went on to suggest that her father did rotate between the homes of his four wives regularly. Ysabel's statement might not seem like a big deal to casual viewers. After all, that's how a polygamist family is supposed to work, but the admission took fans by surprise. Based on Ysabel's statement, Kody and Meri are operating as a married couple, not as the estranged couple they've touted themselves to be.
Christine Brown quickly deleted the video
Christine was quick to deal with the slip. After ending the event, she quickly deleted the video, leaving fans to wonder exactly what is going on. There are a couple of reasons Christine would have quickly hit the delete button, but most fans seem to think her quick action has something to with the non-disclosure agreement the family signed with TLC.
RELATED: 'Sister Wives': Fans Think The Brown Family Will Sell Their Coyote Pass Property Before Building on It
When Ysabel started to spill the beans about her scoliosis, Christine quickly stepped in to remind the teen that they couldn't talk about it. She cited the NDA the family signed and told Ysabel that her scoliosis journey would be featured in the upcoming season of Sister Wives. Ysabel quickly zipped her lip, but the slip made it clear that another season of the show is obviously in the works.
So, are Meri Brown and Kody Brown working out their issues?
Ysabel's suggestion that Kody had spent the night with Meri seems to fall in line with what fans have been seeing in recent weeks. While the pair have been, allegedly, estranged for more than three years, Kody's been popping up around Meri rather often. In fact, he recently stormed into a Livestream at Meri's house to request her signature on some paperwork, and the exchange seemed so organic that some followers believe the pair have been in contact a lot more than they claim.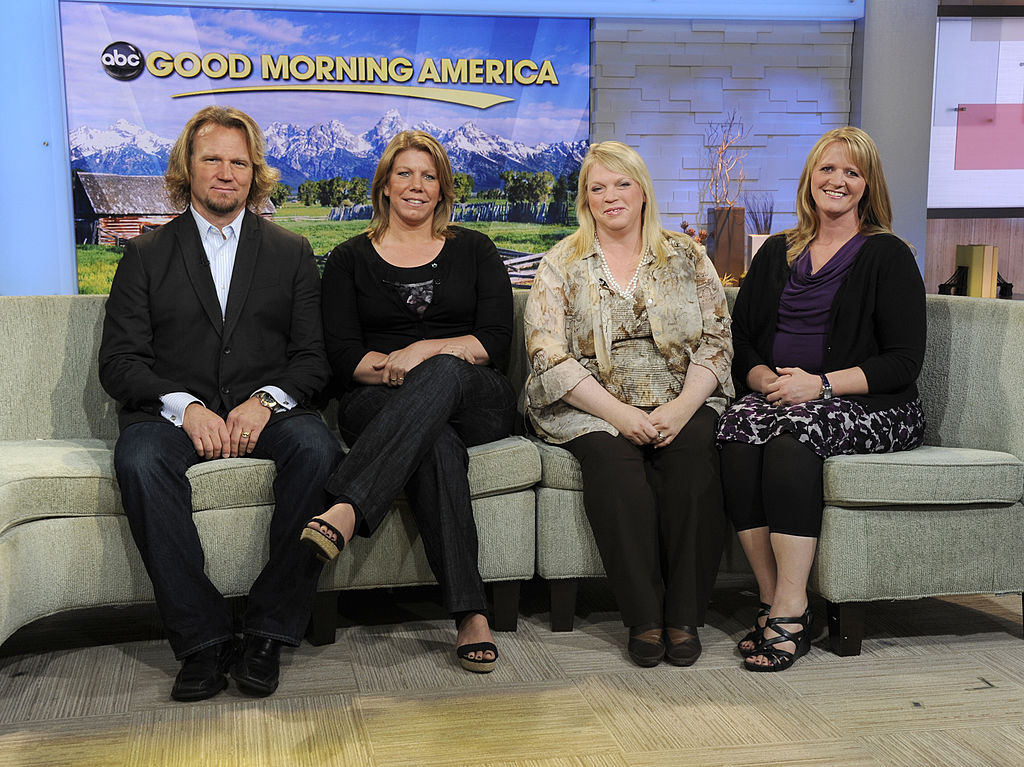 So are they working on their issues? It's possible, but it's equally likely that something shady might be going on with the Brown family. Some critics think that, perhaps, Meri and Kody were never estranged in the first place, and simply manufactured the situation to lure in viewers. Another, equally shady option, is that Christine and Ysabel are dropping juicy tidbits, whether they are true or not, as a way of hyping up the next season of the show.
RELATED: 'Sister Wives': Kody Brown and His Wives Once Relied on Food Stamps and Bankruptcy to Make Their Finances Work
While the future of Sister Wives has been in question for years, the series received some renewed life by a scheduling change. In fact, the series' viewership numbers were highest they've been in recent memory, despite a rather tedious storyline. The 15th season of the show appears to be a go. According to Soap Dirt, a team is currently filming the Brown family, although an official premiere date has not been released.