'Sister Wives': Did Robyn Brown Settle for Polygamy?
Kody Brown met Robyn Brown decades after adding his third wife to the family. According to some 'Sister Wives' fans, she became his fourth and favorite wife. Viewers aren't entirely sure that Robyn entered the polygamist family for completely innocent reasons. Some fans think she settled.
Kody Brown and Robyn Brown married in a spiritual ceremony in 2010, the year that Sister Wives premiered on TLC. Since then, fans have watched their marriage change and develop, and, in recent years, family followers have suspected that Kody only wants to be married to Robyn. The marriage, however, almost wasn't. She was concerned about Kody's existing family, and, according to their 2012 memoir, the mother of five might have settled for polygamy because she was once divorced. 
Robyn Brown was married before spiritually and then legally marrying Kody Brown 
Robyn made it clear that she knew she would end up in a plural marriage. That's not particularly odd, though. Robyn, just like her sister wives, Christine Brown and Meri Brown, was raised in an insular polygamist community. 
She married her first husband, David Jessop when she was just 21. Robyn's first husband was from a prominent polygamist family. The marriage was a monogamous one, though. The couple had three children but, David filed for divorce in 2007. 
Robyn appears to have "settled" for polygamy because of her divorce 
While Robyn was familiar with polygamy, she didn't seem particularly sold on the idea. Her eight-year-long first marriage was a monogamous one and had it not ended in divorce, it likely would have stayed that way. Still, Robyn wasn't against the notion of polygamy. In the family's 2012 memoir, Becoming Sister Wives, Robyn revealed that she knew she'd be a part of a plural family, claiming that her divorcee status meant she wouldn't be a first wife again. The statement, while seemingly a fact, has struck some family followers as strange. The wording of the passage seems a bit regretful.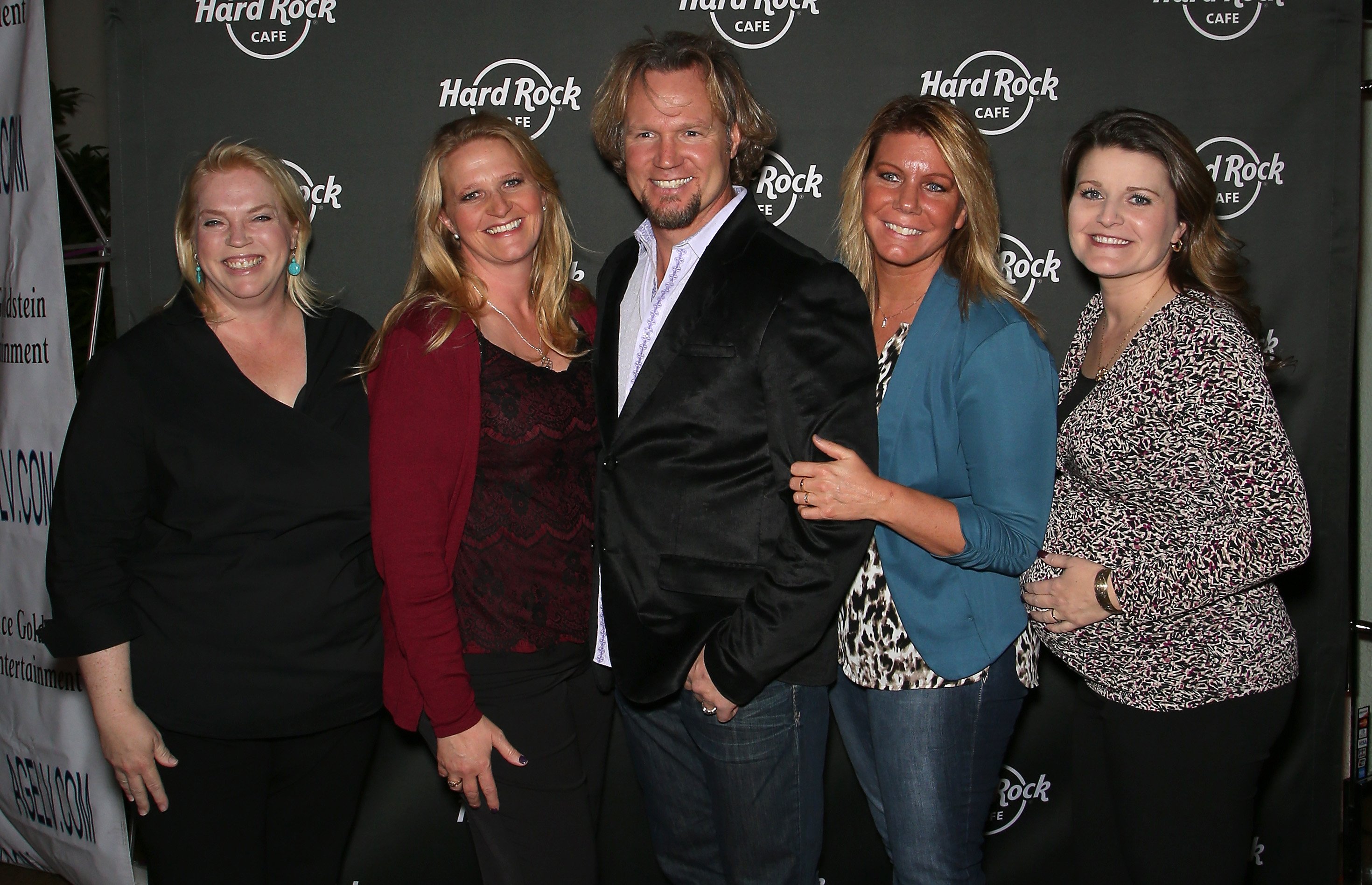 While Robyn insists she had a testimony that led her to polygamy, some family followers believe the Sister Wives star settled for polygamy because of the way their insular community views divorce. Robyn has talked regularly about her divorce, how her marriage came to be, and her life before meeting Kody. Sister Wives fans largely agree that Robyn appears to have emotional baggage and a sense of shame about her past. 
Why did Kody Brown legally marry Meri Brown? 
Kody and Robyn broke with protocol when Kody legally divorced Meri to marry Robyn. Sister Wives viewers have long suspected the legal divorce and quick marriage changed the dynamic of the Brown family and unseated Meri as the de facto leader of the wives. So, why did Kody end his marriage to Meri and legally marry his fourth wife? 
According to what the family has said, Kody only divorced Meri to marry Robyn so he would be able to adopt Robyn's three children from her previous marriage. Kody adopted Dayton, Aurora, and Breanna shortly after the wedding. All three children changed their last names at the time of adoption. Family followers think Kody's feelings had more to do with the divorce and subsequent remarriage.