'Sister Wives': Do Meri and Kody Live Together? The Couple Gets Real About Their Relationship
Meri and Kody Brown's marriage has been noticeably strained recently for many reasons. Their relationship of nearly 20 years has been nothing short of complicated.
The Sister Wives stars first opened up about their problems with jealousy after Kody, a polygamist and fundamentalist Mormon, married his fourth wife Robyn Brown. Next, Kody and his first wife legally divorced in 2015 so Kody could adopt Robyn's three kids from a previous marriage.
Around the same time, Meri, who struggled with infertility for years, became an empty nester after her only daughter, Mariah Brown, moved away for college. Meanwhile, Kody refused to pursue other methods like in-vitro fertilization (IVF) to have a second child with Meri.
Hoping for more attention and feeling isolated from the rest of the Brown family, Meri had an emotional affair with an online catfish, a woman posing as a man. Meri's catfishing scandal seemed to be the nail in the coffin for the remaining trust in Meri and Kody's marriage. 
Although the Sister Wives couple is still together, they're still struggling to trust one another. Meri and Kody opened up on the Jan. 12 episode, "Lonely in Flagstaff," about the current reality of their relationship.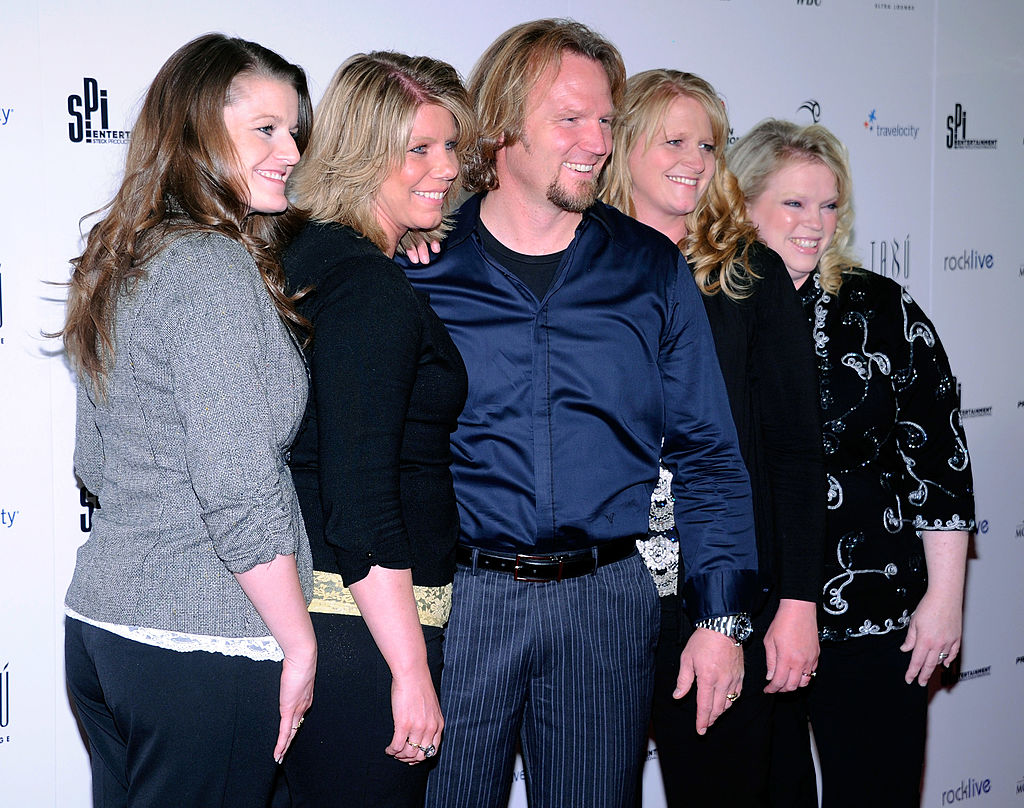 Kody's first wife admitted to wanting what her sister wives have with him
On Sister Wives, Meri said she often struggled with the pain of wanting more from Kody that he was ready to give her. 
In particular, Kody's first wife said she experienced jealousy when she watched him have more positive relationships with his other wives, Janelle, Christine, and Robyn. 
"I think with the climate of mine and Kody's relationship, I see the relationship that he has with Janelle and Christine and Robyn. You know, why they're not always perfect all the time, it's something that I want to have," Meri explained. 
She began to cry as she admitted, "And so, when we're all there in the cul-de-sac, and I would see those relationships, it was hard."
Meri and Kody opened up about their marital struggles
In a candid interview on the most recent episode of Sister Wives, Kody said he and Meri were beginning their relationship anew with baby steps after considering separation and divorce. "Meri and I are pretty much just starting our relationship over, in a way," he explained.
In the past, Kody has explicitly said he and Meri are "family," but that he "does not have a romantic relationship with Meri" and doesn't know if he wants one in the future. At least for Kody, that's still true.
"I mean, we're not living together, but we do go out once in a while," he confessed, confirming fan rumors that he no longer spends nights with his first wife.
The 'Sister Wives' couple is not sure where they stand
In past episodes, Kody said he no longer trusted Meri and didn't feel "emotionally safe." His latest comments indicate he still feels the same way. 
"I don't know if we are really progressive," the Sister Wives star told TLC producers. "What I do like is that we're taking the assignment from our family therapist, Nancy, and with curiosity and friendship, moving forward."
Meri, meanwhile, is anxious for a deeper, romantic relationship with Kody. "Well, I hope that means, you know, that progress is being made. And I hope that progress will continue," she said. 
But the Sister Wives star is not at all sure that that will actually happen. "There are times, I'll be honest with you, that I feel really hopeless about it, just because it's not going at the speed that I want it to go, you know?" she confessed. "And it's not where I…I feel like I need. But it's where we are, and, you know, I'm just accepting that."
Still, Kody and Meri at least still seem able to joke around with each other, which could be a good sign for the future of their marriage. 
Kody began to respond, "I might admit that it's probably not going your speed because I'm very…" Meri cut in to imitate a chicken clucking. 
Meri's husband denied her accusation, but her joke seemed to lighten the mood. "No. I'm not being a chicken. I'm being very deliberate. I'm not being a chicken," Kody laughed good-naturedly.