'Sister Wives': Does Kody Brown Think Any Of His Kids Will Be Polygamists?
Kody Brown, of TLC's Sister Wives, said he felt a "divine calling" to practice polygamy starting in young adulthood. He grew up in the mainstream Church of Jesus Christ of Latter-Day Saints (LDS), or Mormon, church, and converted to the Apostolic United Brethren (AUB), a sect of fundamentalist Mormonism, as a young man.
Kody and his four wives—Meri, Janelle, Christine, and Robyn Brown—raised their 18 children as part of their polygamy-endorsing religious sect. But on the Mar. 15 episode of Sister Wives, "Growing Up Gay and Religious," Kody revealed that he didn't think any of his children would practice polygamy, or plural marriage, in their own lives.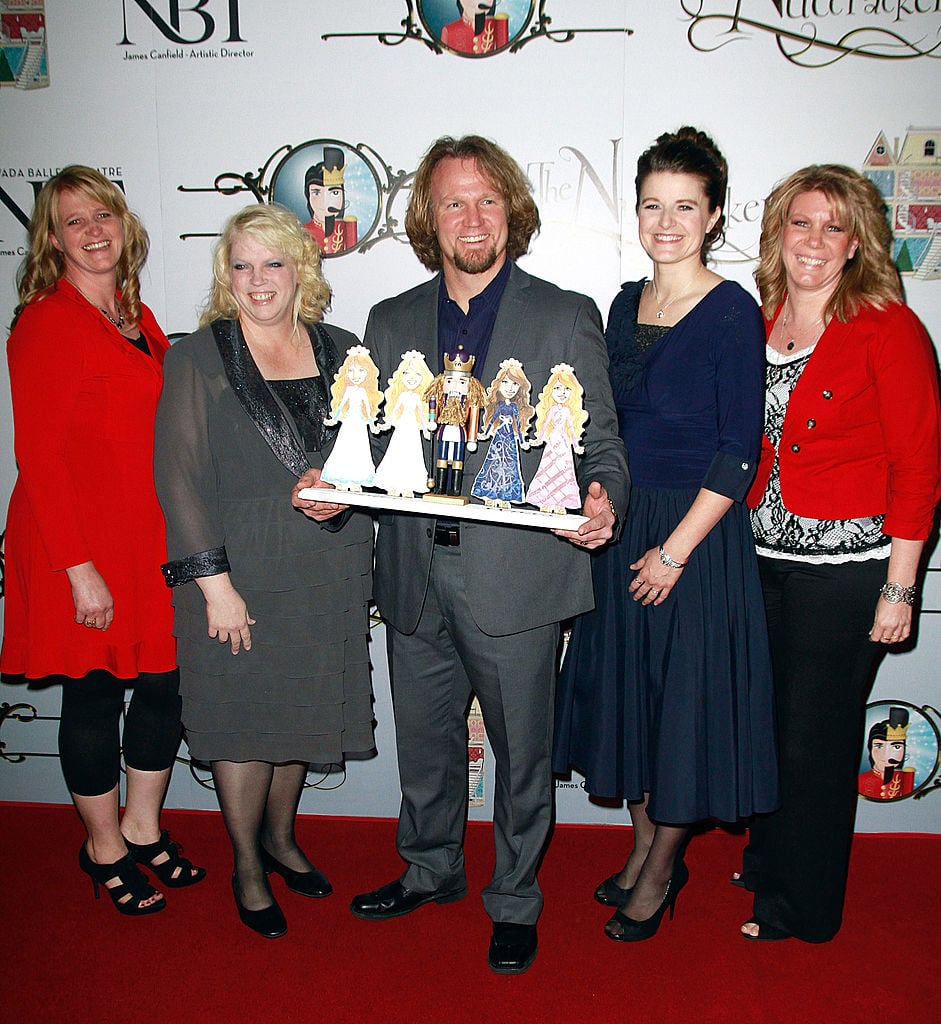 Kody thinks his children will be monogamists
On the latest episode of Sister Wives, Kody revealed that he believes all of his kids will be in monogamous relationships. All of his married and engaged adult children, after all, are with one partner and planning to keep it that way.
"I don't think any of my children are going to be polygamists," Kody told TLC producers. He also didn't think many, if any, of them would follow in his footsteps and remain fundamentalist Mormons. "I think the majority of them are oriented towards Christianity," he said.
Although Kody raised his children in his faith, the Sister Wives star explained that he was a staunch advocate of personal choice and freedom. "I wanted to advocate faith for my children, but I've really set it in their place to make their choices about God and religion," he said.
The 'Sister Wives' patriarch wondered if he should have pushed his kids to be more religious
Kody explained further that he sometimes wished more of his children were still part of his polygamy-endorsing religion. "Sometimes I wish, maybe I should have been really hard-line, get my kids into religion," the Sister Wives star said. "Because there are so many things distracting them from that."
Kody's second wife, Janelle, took to Twitter during the episode to explain the family's beliefs further.
"I'm confused," one fan wrote to Janelle. "Kody said that he didn't think his kids would be polygamists and follow Christianity. Is he saying you're not Christians? I thought you all were followers of Christ."
Janelle replied that the Brown family would never push any of their children to adopt their religious beliefs, and that each child had to choose their own path. "I am! But we always taught our children to find a personal relationship with God," she wrote on Twitter. "Our children are all in different places. We can't decide for them or tell them what to believe."
Two of Kody's daughters were once open to polygamy
Some of the Brown children, like Logan Brown (now engaged to Michelle Petty) and Maddie Brown Brush (now married to Caleb Brush), were always sure that they wanted a monogamous relationship. But a few of Kody's kids were open in the past to living polygamy themselves.
Christine's daughter Aspyn Brown Thompson, who is now married to Mitch Thompson—a fellow member of the Apostolic United Brethren—said during her young adult years that she was possibly open to plural marriage in the future. But, although Mitch said he was open to polygamy if Aspyn chose it, the couple isn't planning to bring any sister wives into the picture.
Mariah Brown, Meri and Kody's 24-year-old daughter, initially wanted to be in a polygamous marriage. But, after coming out as gay in 2017, Mariah realized that she had been confused about how her sexual orientation meshed with her religious beliefs.
Now engaged to her longtime girlfriend Audrey Kriss, Mariah explained that she had been conflicted in her teen years. "When I was in my teens, I felt very devoted to the church that I was raised in," the Sister Wives star said. "I always said that I wanted to live polygamy. I think it was a way to protect myself from coming out to myself, really."