'Sister Wives' Fans Bash Robyn Brown's Jewelry Line as Christine Brown Sells Online
Sister Wives fans have noticed that the Brown family seems to have upped the ante on selling their various wares online. Christine Brown and Meri Brown are always hawking their LuLaRoe gear during live events, and now Christine is even selling Robyn Brown's discontinued jewelry lines. Regardless of the Brown family hustle, Sister Wives fans are not particularly impressed with the quality of Robyn Brown's jewelry — and they're not afraid to be vocal about it either.
Kody Brown transfers land to Christine Brown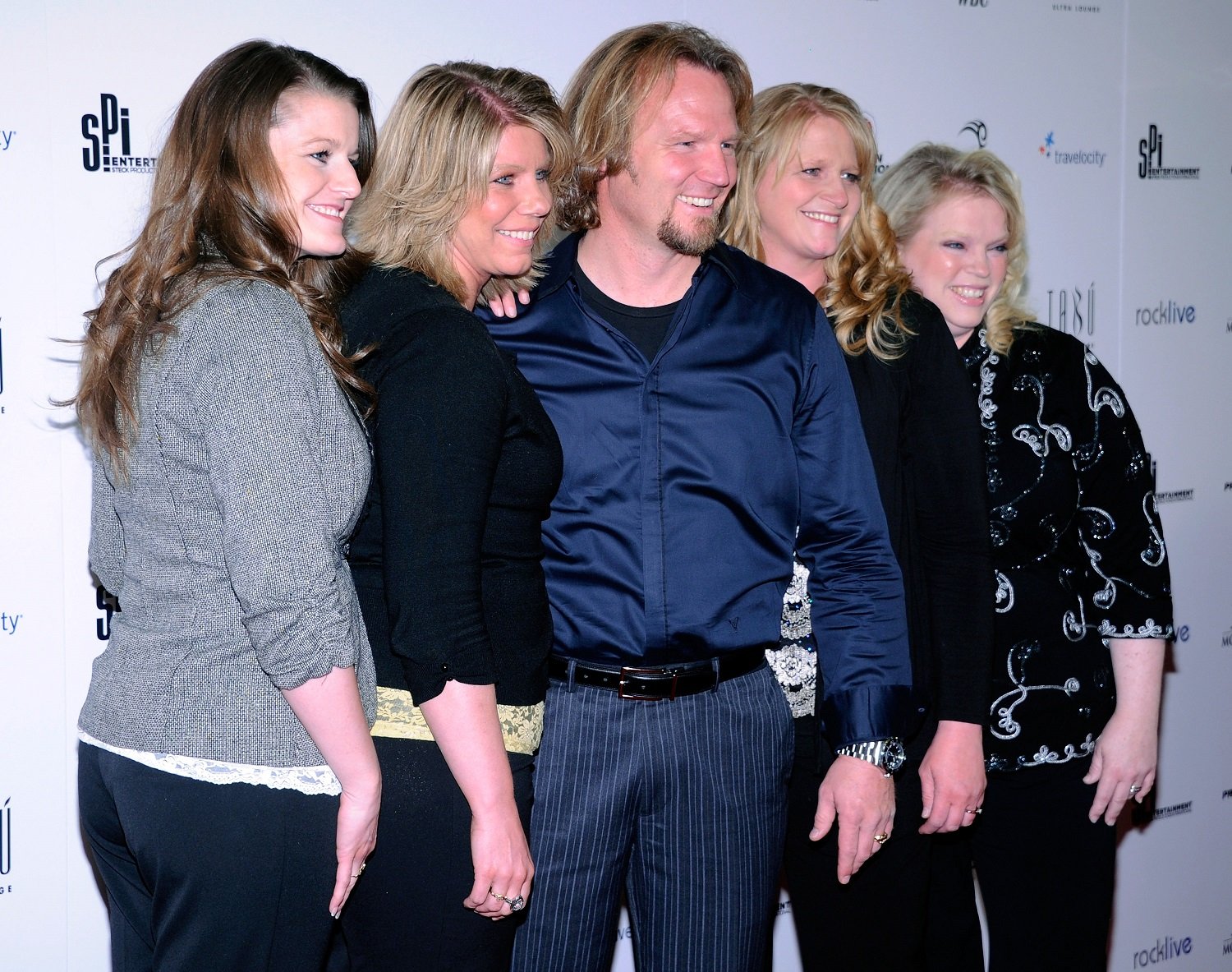 RELATED: 'Sister Wives': Did Maddie Brown Brush Call Meri Brown Abusive?
Sister Wives fans briefly thought Christine Brown and Kody Brown might be on the way to a split. This came about specifically because Kody transferred a piece of property to Christine Brown, making her the sole independent owner.
This was noteworthy because it's the first time a piece of Brown real estate has been signed over to one of Kody Brown's wives for independent ownership. The property was worth a little over $500,000, and was purchased in 2018.
Some fans thought this was a sign of marital troubles for the two, given how unprecedented the whole situation seemed. Christine Brown put the rumors to rest, however, by taking several opportunities to highlight the ring on her finger during recent LuLaRoe livestreams.
Others have noted that the Brown family has been dealing with monetary and real estate problems for quite some time now, and suggested that the transfer may have more to do with that than with any deterioration in their relationship.
Christine Brown sells Robyn Brown's jewelry
Sister Wives star Robyn Brown briefly started a jewelry line that she named "My Sisterwife's Closet." However, the line was short lived. Now, when visitors land on the page, they're greeted with a notification that reads, "We'll be back soon! We are busy updating the store for you. Sign up for our newsletter to stay informed!"
There have been virtually no updates since the page was originally shut down in 2019. However, as reported by The Sun, My Sisterwife's Closet still has an active business license with the Arizona Corporation Commission.
Christine Brown has been working hard to hawk her LuLaRoe wares on live selling sessions. She recently decided to give selling Roby Brown's jewelry a whirl during one such session. She mentioned Robyn wasn't available to be on the call.
Brown sold the defunct jewelry line pieces at a discount, offering charms from the line for $10 apiece. She will be selling more jewelry from Roby Brown's line in coming sessions.
'Sister Wives' fans bash the jewelry line
Despite Christine Brown's enthusiasm, fans reacted poorly to the charms she had on offer from Robyn Brown's line. Sister Wives fans didn't pull any punches while criticizing the jewelry. One Redditor in particular noted how Christine said she was there when Robyn "drew up" the jewelry designs.
"$10 per charm. Sorry couldn't add the photo to the other post. She said she was there when Robyn had 'drawn them up' and she was impressed. Like what?" they wrote.
"She should have crumpled the paper and told Robyn to try again. It's ugly," jabbed one commenter.
"Jeez. I hope people do themselves a favour and by a Big Mac meal instead," joked another Redditor.
"Ironic that Christine, who had no interest in the jewelry business, is now hustling to make some money off of this junk that has been gathering dust for 10 years," pointed out another fan.
"Wonder if Kody and Robyn appreciate her taking this on for the family…I'm sure they're really busy taking care of the 7 bedroom house," they continued.