'Sister Wives': Fans Call Out Kody Brown's Unequal Treatment of Robyn Brown
Kody Brown of TLC's 'Sister Wives' has long been accused of treating fourth wife Robyn Brown better than his other three wives. On the Jan. 26 episode, 'Not So Merry Christmas,' fans took to Twitter to suggest that he was more respectful of Robyn than third wife Christine in disagreements.
Since TLC's Sister Wives first premiered back in 2010, viewers have suspected that polygamist Kody Brown had a favorite wife.
Out of his four wives, Meri, Janelle, Christine, and Robyn Brown, many fans thought he favored fourth wife Robyn. In addition to being the youngest and newest wife, having joined the family many years after Kody's other three wives, fans noticed that Kody seemed happier and more affectionate with the divorced mom of three.
What's more, Kody legally divorced his first wife, Meri (although they still consider themselves married), so he could adopt Robyn's three children from her previous marriage.
Sister Wives fans have also speculated that Kody spends more time with Robyn than with his other wives, and that he makes major family decisions, like the Brown family's move to Flagstaff from Las Vegas, solely for her benefit.
On the Jan. 26 episode of Sister Wives, "A Not So Merry Christmas," the Brown parents argued over finances and clashed about real estate decisions. Fans took to Twitter to point out what they thought was Kody's unequal treatment of his wives, both on social media and in real life.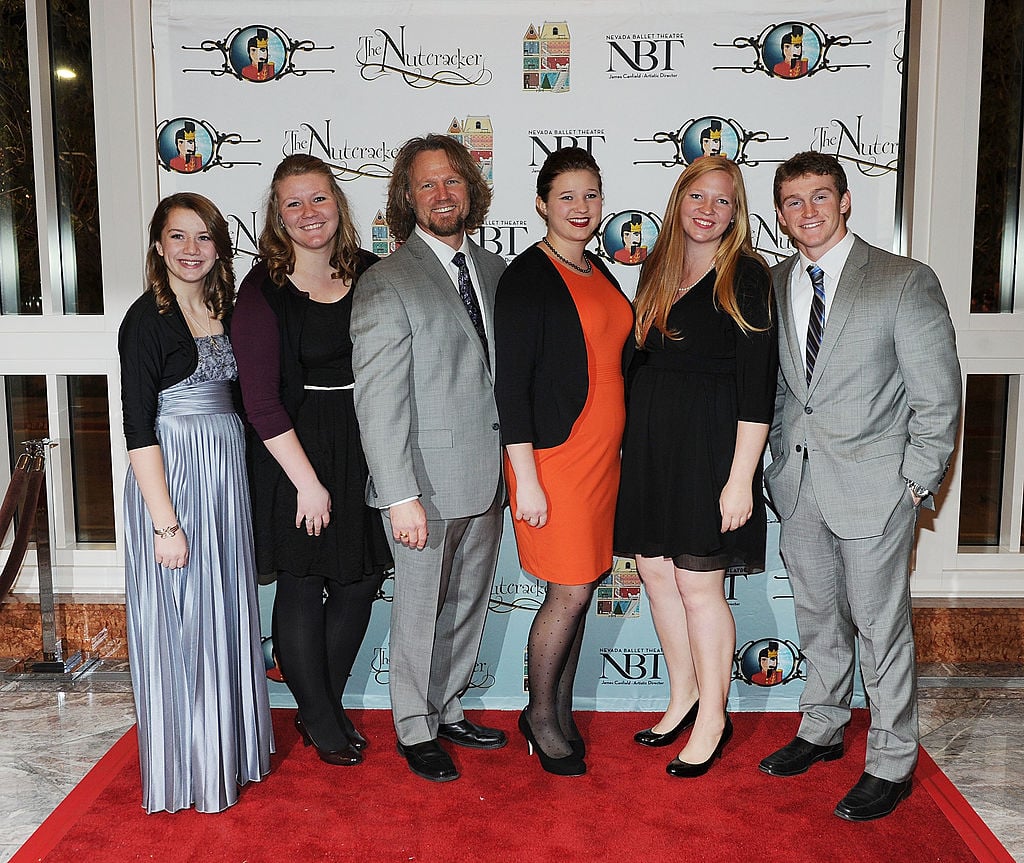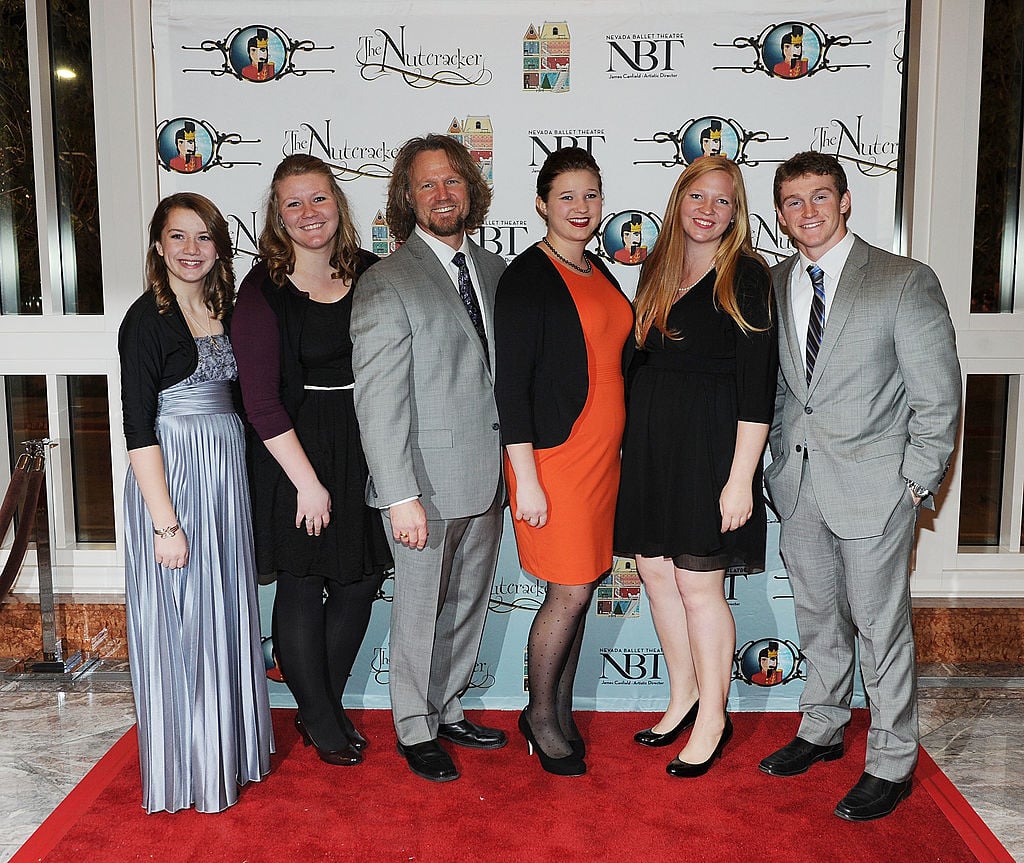 Janelle broke the news that the Browns' real estate wasn't selling
After the Browns moved to Flagstaff, Kody's second wife Janelle returned to Las Vegas almost every weekend for months to hold open houses for their four cul-de-sac homes (at first, hers and third wife Christine's in particular). In "A Not So Merry Christmas," Janelle sat down with her husband and sister wives to break some bad news.
The homes weren't selling. "A lot of people coming through, but no offers, no interest in purchasing," Janelle revealed.
Christine explained that the difficulty in selling was killing the family financially. "My house has been on the market for six months, and not one bite," the Sister Wives star told TLC producers. "So now I have two house payments, two water payments, two everything. It's so disappointing."
That's when Janelle admitted she thought the family should settle for a much lower price. "I am really suggesting a $40,000 drop at your house and my house," she told Christine, "and then the new listings [for Meri and Robyn] would come on comparable to mine."
"I'm really tired of double rent and mortgage and double utilities," Janelle continued. "It's drained me. I'm ready to be done. It's not what I expected, but I'm ready to close that chapter."
Robyn was frustrated with Kody's plan for the family's Vegas homes
While Robyn and Christine were frustrated by Janelle's suggestion, Kody wholeheartedly agreed. "I think we need to cut the loss. I really do," he told his wives. "I think we take the 40, I think we move."
That's when Robyn had an uncharacteristic argument with her husband. In particular, the Sister Wives star was upset because she claimed to have been "sold" on the idea of moving to Flagstaff with the notion that the family would be using the money collectively from the sale of the four homes to build on Coyote Pass, their new land in Arizona. Kody's fourth wife thought his new decision was nothing more than "whiplash" and impulsive.
But Kody insisted that this wasn't a new decision on his part by any means. "I've been waiting for her to say this for two months," he told Robyn as the other sister wives looked on awkwardly.
"Really? This is so counter to what you sat there and said when you suggested the whole thing to us," Robyn snapped back.
Kody's youngest wife, who has had two children with him, explained to producers that she wouldn't have agreed to move to Arizona if she knew how difficult it would be to sell their Vegas homes. "His big selling point was, we have all this equity in these houses, it's going to set us up for the new place," she told TLC producers.
At the Brown family meeting, Robyn continued to express frustration with Kody, a rare move for his fourth wife. "This is so against what you sat there and said to us," Robyn said. "I don't even know what to do with what you're saying…This is very hard for me to switch to because you sat there pushing this idea."
She added, "You flip where you're at, like, every ten seconds here."
But Kody was steadfast. "No I don't," he insisted. "I've been here for months."
Robyn told her husband he needed to give her some space and time to accept the financial loss. "Can you slow down with the whiplash?" she said testily. "Your intensity with the whiplash is what I'm frustrated with…I need a minute to adjust."
'Sister Wives' fans noticed the difference in how Kody spoke to his wives
While Robyn was the wife arguing most with Kody on the latest episode, Christine and Kody were at odds earlier in the season. Christine is the most opposed to Kody's longtime dream of building a massive, shared home for all four wives.
The difference in Kody's reactions to Robyn's frustration in comparison to Christine's wasn't lost on Sister Wives viewers, who thought there was quite a contrast in how he treated each of them.
As the Jan. 26 episode aired, some fans took to Twitter to suggest that it seemed like Kody was playing favorites with Robyn. "It seems like Kody just wants to be with Robyn and keeps making really stupid decisions that are causing all of the financial distress just to please her," one Sister Wives fan wrote. "Janelle should be the only one making the family financial decisions."
Some fans even noticed that Kody's alleged unequal treatment of his wives extended to social media as well. During the Jan. 19 episode, Kody wrote on Twitter, "So if I'm the protagonist in our little story, what is @SWChristine2020 [Christine] ????? Just wondering….."
Many Sister Wives viewers took this as a bitter jab at Kody's third wife for rejecting his one-home idea. Some claimed he was trying to "embarrass" her publicly.
On this week's episode, Robyn argued with Kody not only about lowering their asking prices, but also about discussing the one-home idea on Christmas in front of their children.
One fan pointed out the contrast in how Kody treated his wives as Robyn and Kody clashed, writing: "My question is…Will Kody now post a snide remark directed at Robyn, after her negative response towards discussing the one house?" Kody didn't write much about Robyn's complaints, leading some Sister Wives fans to believe he treated her more respectfully than his other wives.