'Sister Wives': Fans Can't Figure Out Meri Brown's Agenda
Meri Brown doesn't seem to be built for polygamy. Kody Brown has suggested that at least three of his four wives don't really have the personality necessary to embrace the idea of a plural family. While Kody never bothered to name names, fans assume that the only Brown wife who is fine with the plural lifestyle is Janelle Brown. Janelle, who is fiercely independent, seems OK with the arrangement, while Meri, Christine Brown, and Robyn Brown do not. Meri, however, has been credited with encouraging Kody to add wives to the family and appears to be directly responsible for bringing in at least two of her three sister wives into the fold. That fact doesn't seem to reconcile with what fans have seen of Meri in recent years, and they just can't figure out her agenda.
Meri Brown is responsible for bringing Christine Brown and Robyn Brown into the family
Meri might not be loving her polygamist lifestyle right now, but once upon a time, she was heavily committed to living the lifestyle. In fact, she was so passionate about it that she had been directly credited with bringing at least two of Kody's three other wives to his attention. In the family's book, Becoming Sister Wives, Kody explains how he met each of his four wives. Kody and Meri met organically, but Meri facilitated his introduction to his other wives.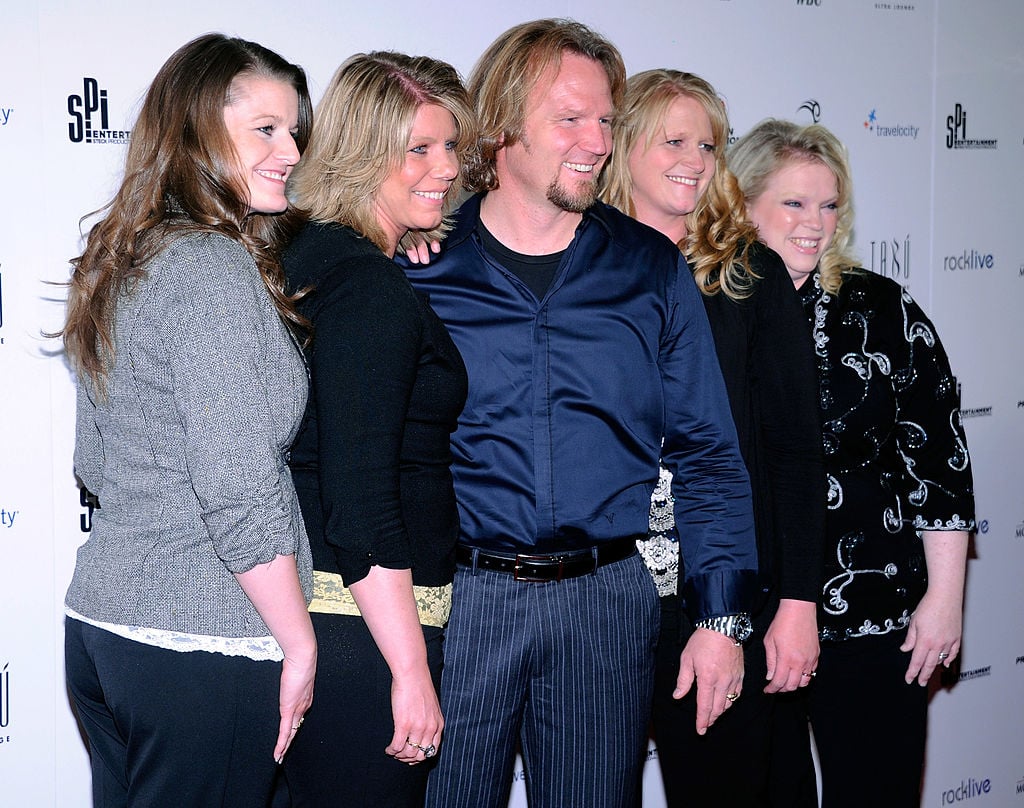 Meri is directly responsible for helping Kody and Christine connect back in 1994. In the memoir, the family recounts that Meri had become friendly with Christine. When a different relationship didn't pan out for Kody, Meri suggested Christine as a potential romantic partner. Meri and Kody also met Robyn Brown, back in 2010, while they were out together. Meri, reportedly, played matchmaker once again.
While Meri isn't directly credited with bringing Janelle and Kody together, Meri is still the common factor in their relationship. Janelle, who was once married to Meri's brother, Adam Barber, met Kody during family events. When she divorced Adam, she began to pursue a relationship with Kody. While Meri was friendly, in some capacity, with each of Kody's additional wives, each friendship seemed to sour after they joined the Brown family.
Does Meri have an issue with polygamy or a problem with her family?
While Kody seems convinced that Meri is simply not cut out for plural marriage, there is another possibility that fans can't let go. It seems likely that Meri's issue might not be with the concept of polygamy, but rather with the family she is a part of. Throughout the last two seasons, fans have watched Kody pit his other wives against Meri. He's been hostile and difficult, and while many find Meri's personality grating, they note that a lot of the familial problems might have more to do with Kody creating drama than the concept of plural marriage in general.
The dynamic, however, apparently isn't all that uncommon in the religious sect. Kristyn Decker, who is related to Christine, has spoken out against polygamy for years. In an interview with Radar Online, she suggested that many people who participate in plural marriage are "miserable-happy." She notes that the religion teaches its adherents that the more they sacrifice, the more they will be rewarded in the afterlife.
Does Meri Brown have an agenda?
Sister Wives fans can't figure out why Meri continues to stay with a family that doesn't really seem to want her around. She must have an agenda, otherwise, staying in a loveless marriage would make absolutely no sense. What that agenda is, though, is anyone's guess. Some family followers believe Meri is biding her time and will leave the Brown family when she feels she is financially stable enough to make it on her own. Meri does have a successful small business in Utah, and fans have noticed she's appeared to spend more and more time at the inn in recent years. She was also adamant about keeping the inn away from the rest of her family. Initially, she suggested that it was because the home was built by her family and felt too personal to share with the others. Fans are now wondering if that decision was strategic rather than emotional.
Other family followers believe Meri is only staying with the rest of the Browns for the sake of the reality TV show. It has long been rumored that Meri escapes her expansive family as soon as the camera stops rolling, and her Instagram feed seems to lend some credence to that theory. The show appears to be greenlit for at least one more season after the series' viewership numbers rallied in a different time slot. As long as the show is on the air, some fans think Meri will stay.
One final theory suggests that Meri will stick it out with Kody to keep a relationship with her only child. Many think Mariah Brown would choose her father and siblings over her mother in a nasty split. Since Mariah is Meri's only child, she might tough it out in her marriage to maintain an open dialogue with her child.