'Sister Wives': Fans Criticize Christine Brown For Her COVID-19 Choices
Most of the polygamist Brown family from Sister Wives often stays relatively quiet on social media when they're not filming for or appearing on TLC. One exception is Kody Brown's third wife, Christine Brown, who regularly shares photos of her six kids, as well as promotions for her business ventures.
Recently, Christine took to Instagram to share details about her trip to New Jersey to visit her sister, Wendy Allred, with some of her children. The Sister Wives star immediately caught some heat for traveling during the COVID-19 crisis, while some fans defended the mom of six for her choices.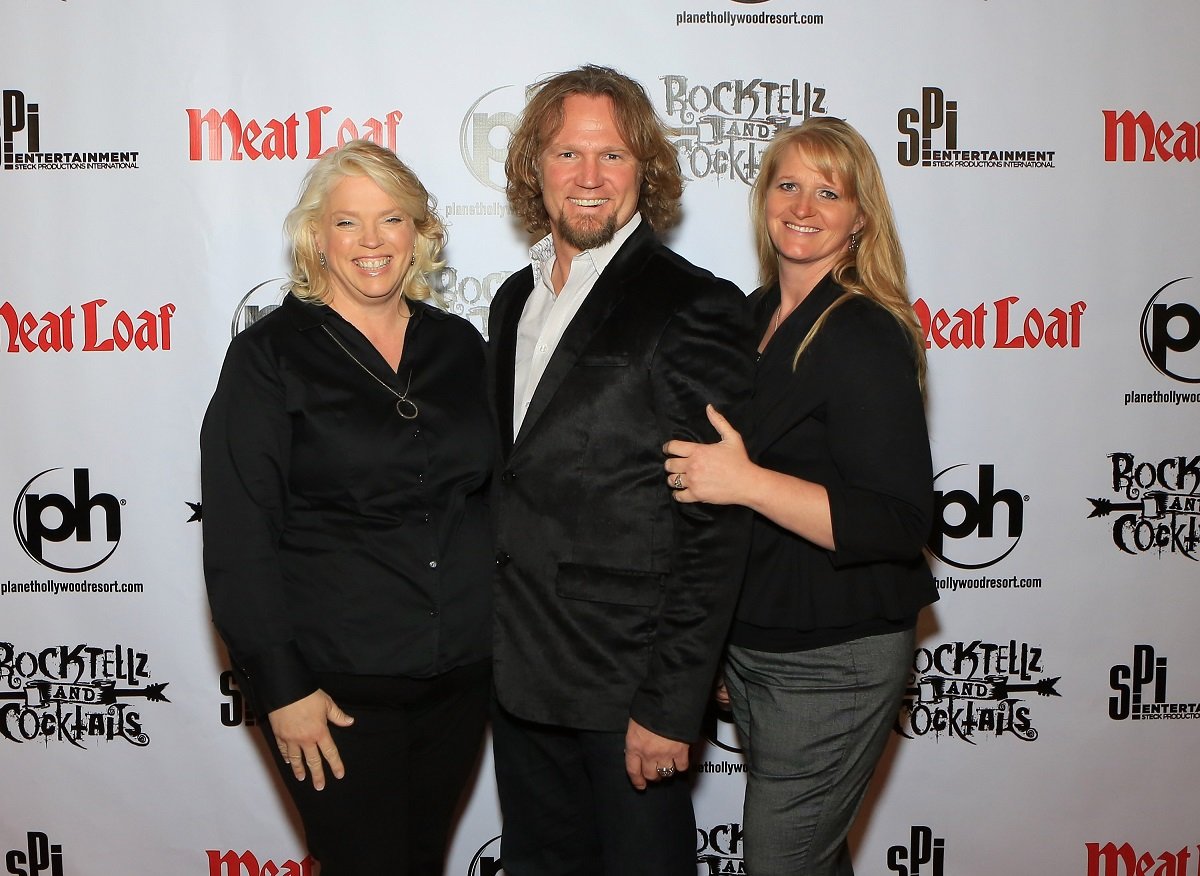 Christine shared photos from recent travel with her kids
On September 22, Christine took to social media to share photos from her trip from Flagstaff, Arizona, to New Jersey to visit her sister, Wendy.
Sharing a snapshot of Gwendlyn Brown, Christine and Kody's teen daughter, playing games with her cousins, the Sister Wives star wrote on Instagram: "We're hanging out with my sister, her husband and their incredible kids in New Jersey. We're blessed to have online learning so we can go on vacation during school!! Just keeping as positive as possible in crazy 2020!"
Kody's third wife and a few of their kids seemed to have a blast on the trip. Later, Christine shared sunny photos of herself smiling at the beach with her sister, as well as trying oysters for the very first time.
Some 'Sister Wives' fans wondered why Christine was traveling during the COVID-19 crisis
While Christine might have been all smiles when it came to her recent travels, not all of her followers were happy to see photos of the cross-country trip.
Several Sister Wives fans criticized the 48-year-old's choice to travel, especially to such a faraway destination, during the COVID-19 pandemic. Viewers also noted that Christine wasn't wearing a mask in her beach photos with her sister.
"You have to quarantine," one disapproving Instagram user wrote in response to Christine's cheery travel announcement.
"Should you really be traveling?!" another critic agreed.
"Traveling during this pandemic…people just don't have any sense," yet another argued.
Many of Christine's followers urged her to "stay home" and "wear a mask" instead of using the time to take a trip.
"If you people don't start staying home and wearing a mask we're never going to get away from this virus anywhere!" one Instagram user exclaimed.
Several Sister Wives fans called Christine's decision "selfish," pointing out that her choice to travel could also be putting her own kids and her sisters' kids at risk.
Others defended the mom of six for her decision
While many Sister Wives viewers weren't happy with Christine's travel plans, others chimed in to defend Kody's wife. Many pointed out that there weren't shelter-in-place orders in most areas of the U.S. anymore. Others argued that it was important for families to maintain their mental health and connections with relatives during these uncertain times.
Still others simply argued that it wasn't anyone's business what Christine chose to do with her own schedule and family.
"Why do you care if Christine quarantines or not?" one fan asked a critic. "Worry about your own family."
Another supporter agreed, writing, "Mind your own household. Nothing wrong with traveling."
While Christine didn't respond directly to any of the online criticism, her later Instagram post from the same trip might have been somewhat pointed.
The Sister Wives star shared a photo of herself with a face mask over her nose and mouth, adding that she was with her teen daughter Ysabel Brown, who was completing some of her online courses while at Panera Bread.
Perhaps Christine wanted to send a message to worried fans that she was adhering to at least some of the public health and social distancing guidelines related to COVID-19.