'Sister Wives': Fans Criticize the Browns' Businesses—'Stop Doing MLMs'
The polygamist Brown family, headed by patriarch Kody Brown and his four wives, is best known (of course) for their appearances on TLC's Sister Wives. Kody's wives – especially his first wife, Meri Brown, and third wife, Christine Brown – have parlayed their popularity on reality TV to large followings on social media and successful ventures into multi-level marketing companies, or MLMs.
MLMs, such as Younique and LIV (favored by Christine), as well as LuLaRoe (favored by Meri), are highly controversial. Over the years, many people have accused multi-level marketing companies of being little more than predatory "pyramid schemes," designed to benefit only a small percentage of top earners and possibly hurt those below them financially.
After Christine's recent Instagram post promoting products from one such company, several Sister Wives fans chimed in with criticism against the mom of six for choosing to partner with this kind of brand.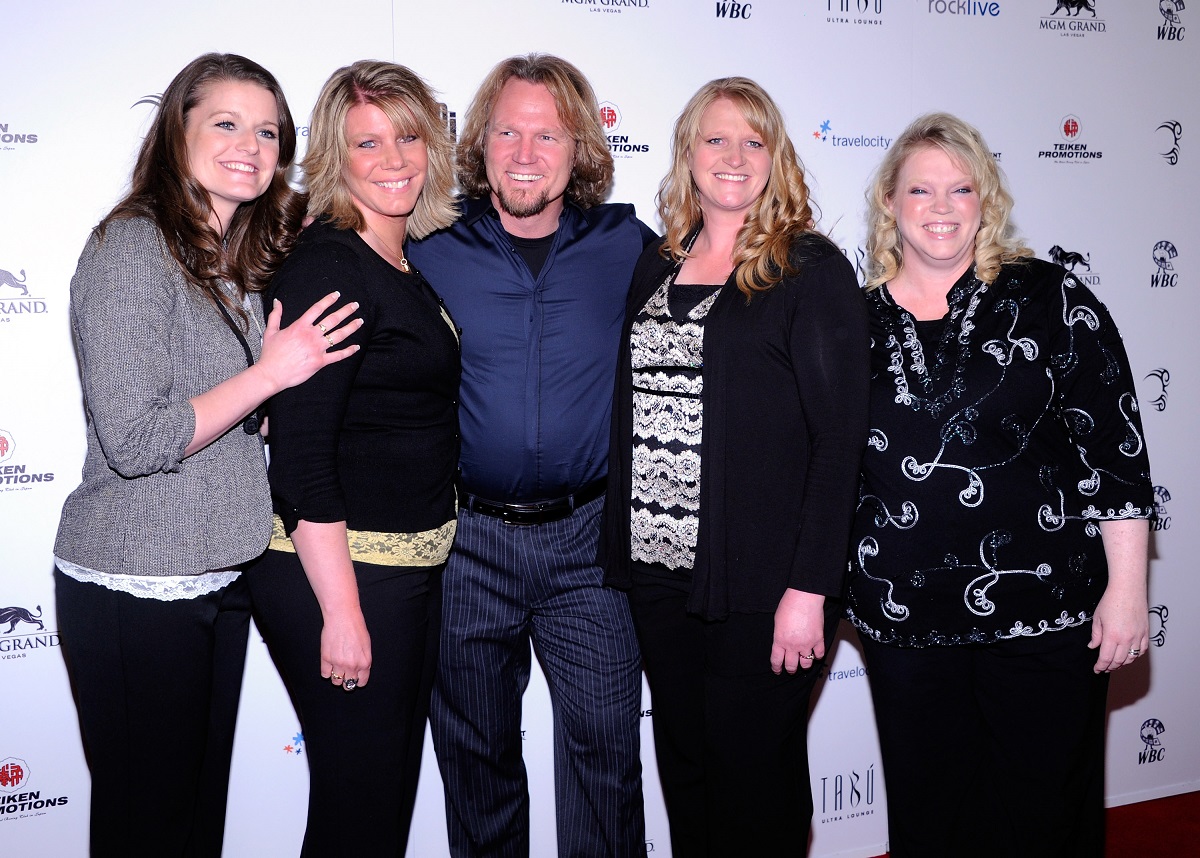 Christine posted a selfie during her recent cross-country travels
Christine recently shared snapshots of her visit to New Jersey to visit her sister, Wendy Allred, with her daughters Ysabel Brown and Gwendlyn Brown.
The Sister Wives star – who now lives in Flagstaff, Arizona, with most of the Brown family – posted a selfie from the trip, complete with face mask due to COVID-19 precautions, about a day at Panera Bread with some of her kids. In her Instagram caption, Kody's third wife promoted Younique products so fans could get the long, dark lashes she sported in the photo.
"We are OUTSIDE @panerabread using their WiFi so @ysabelpaigebrown can do school while we're in New Jersey!" Christine wrote on Instagram. "ALSO!! these lashes are only visible because of #younique EPIC TWISTED MASCARA! By the way, it's FREE with orders over $60!" She concluded the post with a link to the sale.
Fans criticized Christine for promoting MLM companies on her Instagram
While many Sister Wives fans focused on Christine's trip to visit her sister, sharing recommendations for where they should go while they were in New Jersey, others zeroed in on Christine's latest business venture.
"Please stop with the MLMs," one Instagram user wrote in response to Christine's photo.
Many other fans agreed, writing, "Hard pass on Younique and any other predatory MLM."
Some Instagram users argued that the Sister Wives star shouldn't be promoting companies that often harmed women who had less of a following and built-in audience.
"MLMs are harmful to women, 99% don't make money," one argued. "I hope Christine sells products to her followers and people enjoy them but most don't have the 'followers' to support the business model."
"MLMs do hurt people," yet another Sister Wives fan argued. "They take advantage of people and put them in massive debt…There are better ways for her to make money."
Some critics wondered why Christine and some of Kody's other wives, especially Meri, focused so much on MLMs as a way to make money outside the show.
A few Sister Wives fans pointed out that Christine's interest in cooking, baking, interior design, and parenting could be the foundation for a profitable lifestyle blog, cookbook, or targeted ads on social media for kitchenware or home goods. Many viewers wondered why Kody's third wife seemed so committed to this business structure instead.
"Looks like she's juggling 3 different ones now!" one of Christine's Instagram followers wrote. "I really think that some people are almost addicted to these companies!"
"All the products she sells are from pyramid schemes," another agreed.
Others defended the 'Sister Wives' star's choices
While Kody's third wife received a decent amount of backlash for her ongoing participation in MLM companies, other Sister Wives fans adamantly defended the 48-year-old.
Several of Christine's followers told critics that they should, quite frankly, mind their own business when it came to money.
"It's her page and you don't have to follow or even buy," one of her supporters retorted after one wave of criticism on Instagram.
"Honestly, how does someone doing an MLM affect YOU? It doesn't," another argued. "So how about quit with the negative comments. Instead, how about raise someone up, support them, and love them even if you don't agree with them."
"Apparently Christine likes these products," an Instagram user agreed. "You don't need to order from her. Respect her liberty to sell what she wants."
Other Sister Wives fans simply raved about the beauty products Christine was promoting, saying they were well worth considering.
"Haters. Just leave. I love Christine and Younique products!" one supporter exclaimed.
Another commented, "People can say what they want, but the bottom line is that the mascara is fantastic!"
The Browns' possible financial issues may be a factor
Sister Wives fans have noted that the Brown family has come to rely on multi-level marketing promotions far more often over the years, especially between seasons of Sister Wives on TLC. Some have attributed the shift to the Browns' financial issues.
Kody and his four wives have never been immune to financial struggle, despite their outwardly lavish lifestyles. Members of the Brown family have declared bankruptcy several times over the years. On the most recent season of Sister Wives, Christine told TLC producers the family was "drowning" in debt due to their expensive moving to Flagstaff.
What's more, at least according to Christine, Ysabel's scoliosis surgery cost upwards of $50,000 out of pocket. The mom of six asked Sister Wives fans to consider purchasing more items from her LuLaRoe sale at one point, saying that she needed to raise the money to pay for her daughter's procedure.
Around that item, Kody's second wife, Janelle Brown, joined Cameo to give paid shoutouts to fans. Meri, too, joined in on the family fundraising efforts by selling her own used clothing alongside her usual LuLaRoe sales. The accelerated efforts to raise money made some fans wonder if the Brown family was struggling with money more than ever.