'Sister Wives': Fans Defend Christine Brown From Body-Shamers on Instagram
Sister Wives cast member Christine Brown, the third of four wives to Mormon fundamentalist polygamist patriarch Kody Brown, has drawn her share of support and criticism on social media over the years. Most recently, the TLC star attracted negative comments about her appearance after a new Instagram post. Sister Wives fans jumped in right away to defend the mom of six from harsh body-shaming comments.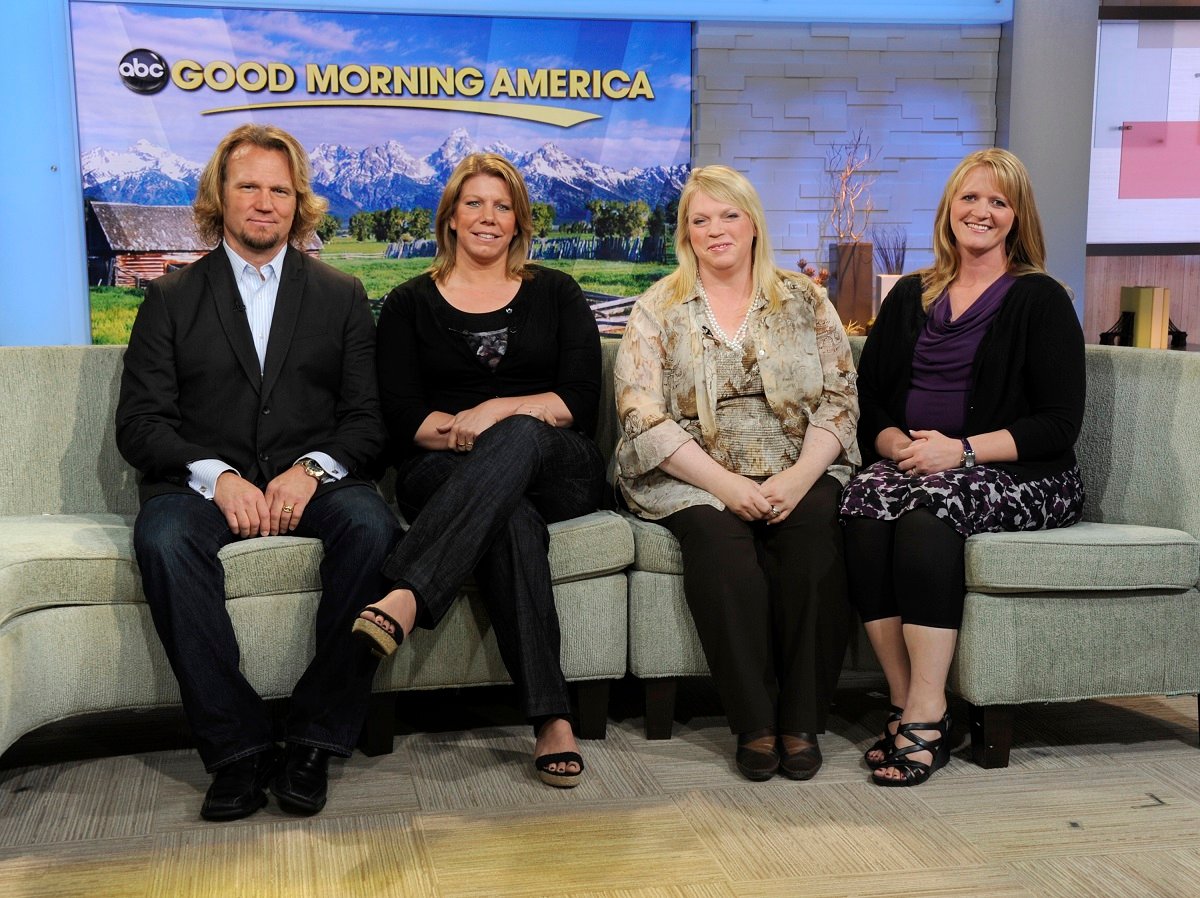 Some of Christine Brown's followers made negative comments on her recent Instagram post
On Jan. 13, Kody's third wife shared a smiling Instagram photo of herself in a pink blouse, promoting the Kendra Scott Jewelry brand.
Christine's harmless snapshot attracted some negative comments from body-shamers, who insinuated that she looked stressed, sick, or older than usual in the picture. Others suggested she tone down her makeup, calling the photo "unflattering."
"I adore you Christine- you're my fav wife!- but that pic is very unflattering," one critic wrote to the Sister Wives star. "Just trying to help out a fellow sister!"
Other Sister Wives fans argued that Christine looked almost unrecognizable in her latest photo.
"Wait what happened this does not look like you at all," an Instagram user commented. "I'm not trying to be rude but does anyone else agree?"
Fans jumped in to defend Christine from insults about her appearance
Immediately, many Sister Wives fans chimed in to support Christine and defend the mom of six against the negative comments. Several viewers called others out for making "shallow" and unnecessary remarks about her looks.
"Can we women lift each other up instead of cutting each other down?" one of Christine's supporters implored. "It's not ok."
Another Instagram user urged their fellow fans to show a little more empathy in their online comments. "Wow. You know Christine herself is probably going to read this, right?" they pointed out. "Posting comments online is not simply screaming into the void. Your words are received by living, breathing, feeling humans."
"Oh wow the comments on this photo are absolutely horrible," a Sister Wives fan lamented. "Getting older and obviously lost some weight. Leave her alone, she is perfect the way she is and so is every other person."
Other commenters pointed out that what Christine thought about her appearance was all that mattered, adding that women in particular shouldn't tear down others' self-esteem.
"You look happy and glowing!" a supporter wrote to Christine. "If you ain't got nothing nice to say, zip it."
'Sister Wives' will return to TLC this Valentine's Day
Christine will return to the small screen on the upcoming season of TLC's Sister Wives, which premieres Sun., Feb. 14, 2021, at 10 p.m. EST. The ongoing problems in Kody and Christine's marriage will be a major focus this season.
The latest Sister Wives trailer shows Christine wondering if she should move away from the Brown family's new hometown of Flagstaff, Arizona, and back to Utah – with or without her husband.
"Next time I see Kody, I'm gonna tell him I freaking want to move back to Utah, even though the girls don't want to," Christine exclaims.
In another clip, Christine confesses to Kody's first wife, Meri Brown, that she isn't sure she wants to "do marriage with Kody anymore" at all. Meri urges Christine not to give up, but the Sister Wives star seems to have her mind made up – at least for the moment.