'Sister Wives': Fans Defend Mykelti Brown's Husband Against Body-Shaming After Pregnancy Announcement
'Sister Wives' star Mykelti Brown, Kody and Christine Brown's daughter, recently announced her pregnancy with her husband, Tony Padron. Some critics mocked Tony's looks, but fans pushed back against the negative remarks.
Sister Wives polygamist patriarch Kody Brown and his third wife, Christine Brown, will soon be grandparents (at least together) for the first time.
Kody and his second wife, Janelle Brown, already have two grandchildren—Axel and Evangalynn—born to their daughter Maddie Brown Brush and her husband, Caleb Brush.
Now, Christine and Kody's daughter, Mykelti Brown Padron, will be adding to the growing Brown family brood. She and her husband, Tony Padron, announced on Sept. 17 that they're expecting a baby in Mar. 2021.
Unfortunately, some critics took the opportunity to shame Mykelti's husband for his looks. But fans of TLC's Sister Wives immediately clapped back in defense of Tony on Instagram.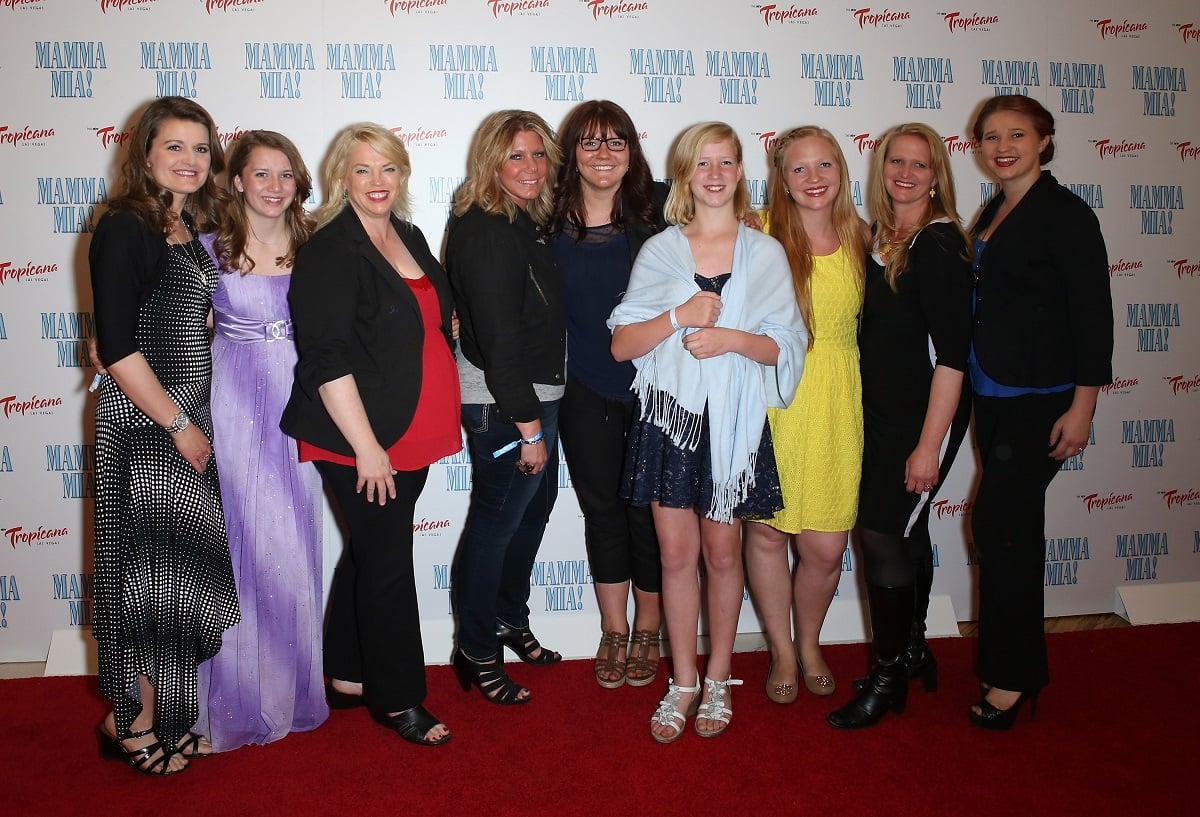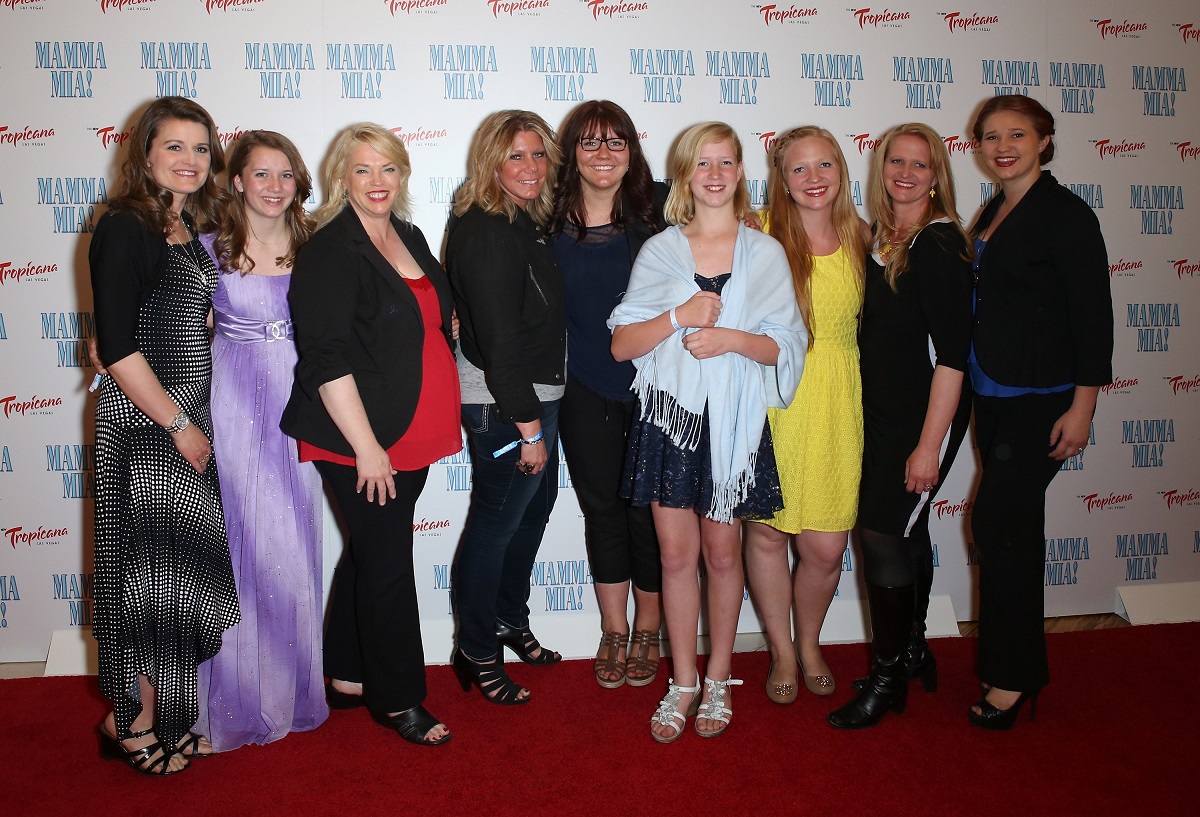 Mykelti announced her pregnancy on social media
On Sept. 17, 24-year-old Mykelti—who married Tony in St. George, Utah, in a lavish country club wedding in 2016—announced that her dreams of becoming a parent were finally coming true. Tony and Mykelti have been open since they first wed about their hopes for future children.
"Tony & I are PREGNANT," Mykelti captured an Instagram snapshot of herself holding her belly, while Tony smiled beside her with baby shoes in his hands. "We've been planning this since we were married almost four years ago. So happy that it's finally happened."
"We are expecting the baby in March 2021," Mykelti continued. "Happy beyond belief and I can't wait to share another amazing experience with my @tonychessnut husband."
Immediately, compliments and congratulations for the parents-to-be rolled in. Many Sister Wives fans told the expecting mom that she was "glowing," while others were excited to see the Brown family welcome another grandchild on an upcoming season of the TLC show. Others told Mykelti she'd be a great mother to her little one.
Mykelti's mom shared her excitement about the Browns' new grandchild on Instagram
Of course, Mykelti's mother, Christine, couldn't contain her excitement about the wonderful baby news.
"You both will be the MOST FUN parents!!" Kody's third wife wrote in response to her daughter's announcement. "Thanks for making me a GRANDMA again!!"
Some Sister Wives fans wondered why Christine said she was becoming a grandmother "again," since Mykelti is her first biological child to have a little one of her own. But other fans reminded them that the Brown family is a package deal, and all four of Kody's wives consider themselves mothers to their non-biological children. Since Janelle's daughter Maddie is already a mom of two, it makes sense that Christine already considers herself a grandmother.
Some critics insulted Tony's looks in response to the announcement
Christine took to Instagram herself to share Mykelti's joyous news.
"MYKELTI IS PREGNANT!" the Sister Wives star wrote. "Congratulations @mykeltip and @tonychessnut you'll be the MOST FUN PARENTS!"
While most of Mykelti's followers were eager to share in the happy couple's joy, a few had negative remarks to make about Tony's appearance in response to Christine's post. Some claimed he looked "like a woman" because of his long, curly hair, while others joked that they hoped the baby "looked like [Mykelti] and not him."
Luckily, many Sister Wives fans defended Mykelti and Tony from the rude, body-shaming and looks-shaming comments.
"Keep your rude comments about someone's looks to yourself!" one supporter wrote to a critic.
Several Sister Wives viewers pointed out that the parents-to-be should be able to focus on their wonderful life event, not defending themselves against negative comments about Tony's looks.
"These are real people and you wanna say something like this when they are announcing such a happy life event?" one Instagram user wrote in response to one of Tony's critics. "You should take a break from the internet if you can't be considerate." Others called the comments "insensitive," "disrespectful," "judgmental," and "unnecessary."
Despite some online negativity, it looks like the hoped-for upcoming season of Sister Wives could have a whole new storyline with another grandbaby on the way.