'Sister Wives' Fans Hope Meri Brown Is the Next to Leave Kody, Following His Split With Christine Brown
Sister Wives star Christine Brown made the bombshell announcement on Nov. 2, 2021, that she is leaving her plural marriage with Kody Brown after 27 years together. Fans were not shocked by this announcement, and many were happy for Christine and the future she will create without Kody. Many viewers, however, are intrigued that Meri Brown was not the first one to leave Kody, and they do hope she will be the next to go.
Christine Brown is done with plural marriage
It was on Nov. 2 when fans of Sister Wives took a deep breath of relief as Christine Brown announced via Instagram that she and Kody were splitting up after 27 years together.
"After more than 25 years together, Kody and I have grown apart, and I have made the difficult decision to leave," she explained. "We will continue to be a strong presence in each other's lives as we parent our beautiful children and support our wonderful family. At this time, we ask for your grace and kindness as we navigate through this stage within our family."
Christine also thanked her fans for being "understanding" and showing "compassion" during this difficult time. 
Kody also addressed the family situation on his own Instagram. He wrote: "Christine's decision to leave comes with a great deal of sadness. We enjoyed many years together, and I have a large amount of respect and admiration for her. Although we are moving forward on different paths, we will always remain committed parents."
Could Meri Brown be the next to leave Kody?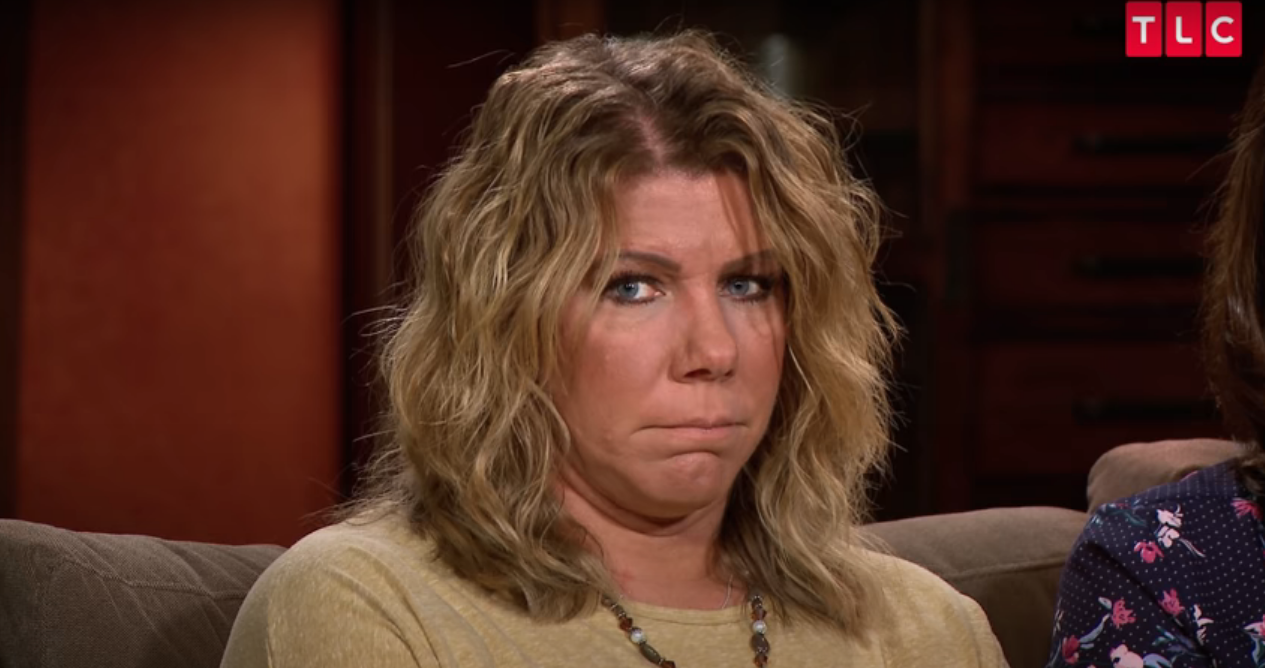 While fans are supportive of Christine leaving Kody, some are surprised that it was not Meri who took the first move. Loyal fans of Sister Wives know that the relationship between Kody and Meri has been almost non-existent for quite some time. Meri even confirmed in February 2021 that there is no romance in her marriage with Kody, and they barely spend any time together.
Announcing a split would just be a formality for Meri, as she and Kody seem to grow further and further apart with each season. The two were even legally divorced in 2014, and then Kody legally married Robyn a mere three months later. It is no wonder that Meri would feel insecure in her marriage, legal or spiritual.
Many fans believe Meri is only staying with Kody to keep up appearances for the sake of the show. She is technically still living in Flagstaff, Ariz., with Kody. However, she spends most of her time in Utah as she cares for her mother's bed and breakfast, Lizzie's Heritage Inn. 
Whatever relationship is left between Kody and Meri is for the TV show now. Now that Christine has left, does this mean that Meri will leave Kody as well? Fans sure do hope so.
One Reddit user shared, "I really hope this pushes Meri to take the leap."
Another fan wrote, "I really hope Jenelle and Meri ditch out too."
Still others have taken a more realistic approach. One fan shared, "I feel like Meri already left emotionally, mentally, spiritually but staying physically to just get at Kody. She might for real leave but I know she really does love all the kids especially Robyn's and could see her fearing if she physically left never being able to see them again … So that's why she stays?"
Kody and Meri wouldn't be the only ones affected, though; they have a long history together
It all started in 1990 when Kody officially married Meri. Janelle joined the family as Kody's second wife in 1993, followed by third wife Christine in 1994. Kody was only legally married to Meri and the others remained his spiritual wives. However, Kody and Meri separated, on paper, so that he could legally marry his fourth, and final wife, Robyn, in 2010. 
Kody and his four wives share 18 children. The children with each of the wives are: 
Meri: Mariah Lian 
Janelle: Logan Taylor, Madison Rose, Hunter Elias, Robert Garrison, Gabriel, and Savannah
Christine: Aspyn Kristine, Mykelti Ann, Paedon Rex, Gwendlyn Genielle, Ysabel Paige, and Truely Grace
Robyn: David Dayton, Aurora Alice, Breanna Rose, Solomon Kody, and Ariella Mae.
Leaving such a large family after so much history would not be an easy decision. Hopefully, Meri Brown is able to find happiness — whether or not that involves Kody in the end.