'Sister Wives': Fans Often List These 3 Moments as Robyn Brown's Most Cringe-Worthy
Kody Brown's fourth and legal wife, Robyn Brown, seems to get the lion's share of flak from Sister Wives fans. Their distaste for the mother of five is understandable. After several seasons, fans point out that Robyn seems whiney and manipulative. Fans of the show also argue that Robyn seemed to try way too hard to insert herself into the family once she married Kody in 2010. Viewers have no shortage of moments that they think are cringe-worthy, but these are the top three. 
'Sister Wives' fans are bothered by Robyn Brown coaxing her kids to call Kody "Daddy"
When Robyn joined the family, she had three children from a previous marriage. Blending a family isn't an easy task, and most parents believe in taking the process slowly to ensure the kids don't feel pressured or unsettled. Sister Wives fans note that that was not the case for Robyn when she married into the Brown family.
One Reddit user believes Robyn's most cringe-worthy moment was in season 1 when she instructed her daughter to call Kody "Daddy," even though they had limited interactions before Robyn married into the family. Robyn's oldest child, Dayton Brown, was 10 years old when Robyn Married Kody. Her two daughters, Aurora Brown and Breanna Brown were eight and six.
Fans can't help but roll their eyes at Robyn's purity speech
To be fair, Robyn has spoken more than once about her "stolen purity." In short, on national television, Robyn has repeatedly revealed that she married her first husband, David Jessop, because she found out she was pregnant with her first child. Fans note that she has used her situation as a cautionary tale multiple times. She's done so in front of her eldest child.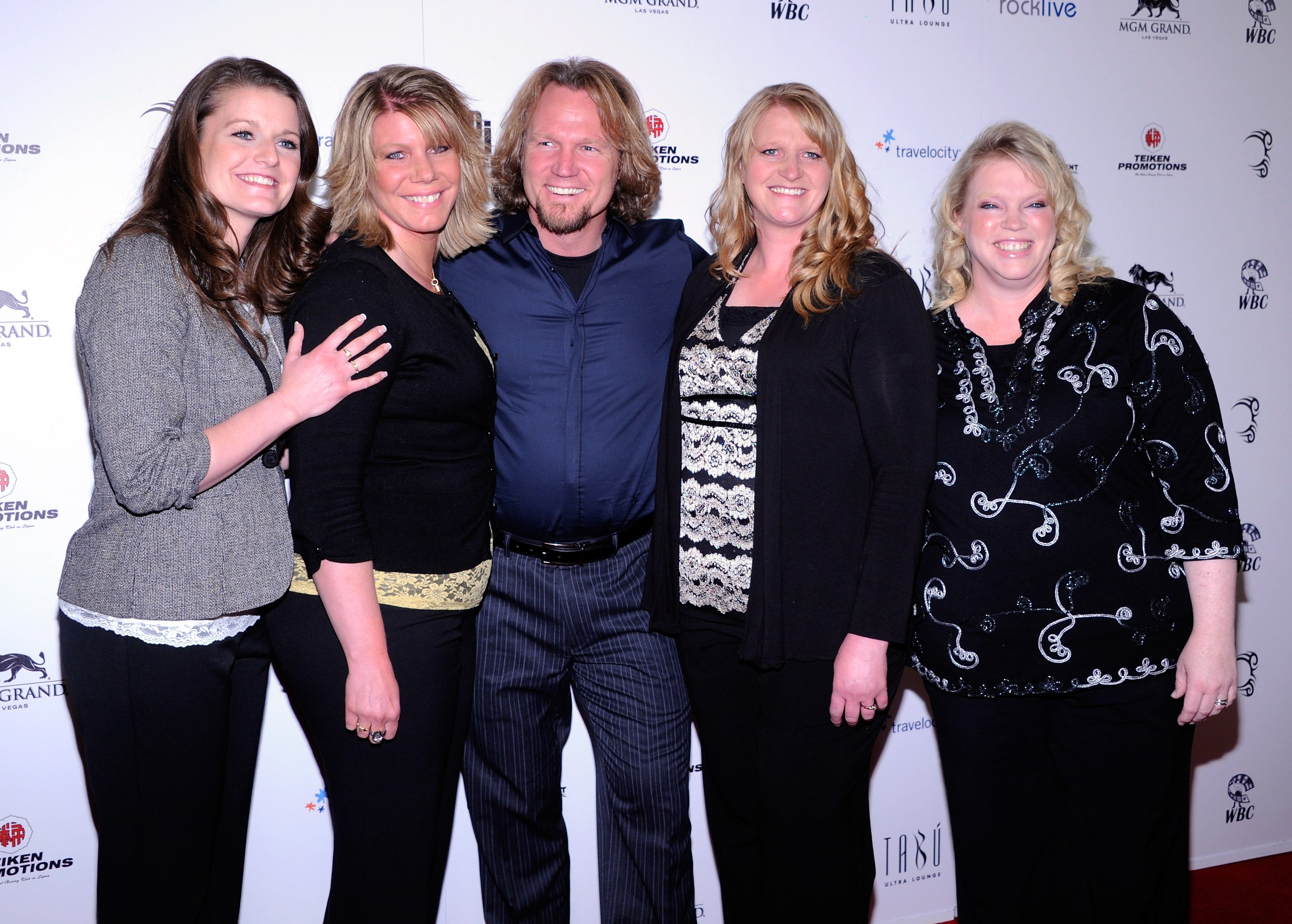 Still, they point to a speech that included Robyn throwing items on the floor to represent her lost purity as the most cringe-worthy. Fans feel bad that Robyn is still deeply regretful of her past decisions. Still, they can't sit through the uncomfortable speech for multiple viewings.
Robyn gifting Kody with a revisionist portrait ranks at the top of the cringe-worthy list for 'Sister Wives' fans
Once again, fans feel terrible that Robyn has so much regret about her early life, but they can't deal with the way she's decided to handle it in the present. Robyn tried hard to inject herself into the Brown family's history. Most of those attempts have been met with uncomfortable, secondhand embarrassment. Still, Robyn's decision to gift Kody with a portrait of him with her three children is the most troubling attempt. 
In an early episode, Robyn has a portrait commissioned that shows Kody as a young man with her three children, who, in the picture, are also much younger than they were when they first met Kody. Robyn, essentially, attempted to rewrite the Brown family's history and erase her children's history with their biological father in one fell swoop. The action's dark implications make Sister Wives fans incredibly uncomfortable.