'Sister Wives' Fans Point Out All of the 'Not-So-Subtle' Shade Janelle Threw at Robyn
'Sister Wives' fans swear that Janelle was throwing 'not-so-subtle' shade at Robyn during their casual meeting for Robyn's birthday. Here's all of the shade.
On the Jan. 2 episode of Sister Wives, Janelle Brown meets up with Robyn Brown. It at first appeared to be a normal friendly conversation, but Sister Wives fans swear that Janelle was throwing "not-so-subtle" shade at Robyn the entire time. Let's break down the ways Janelle shaded Robyn.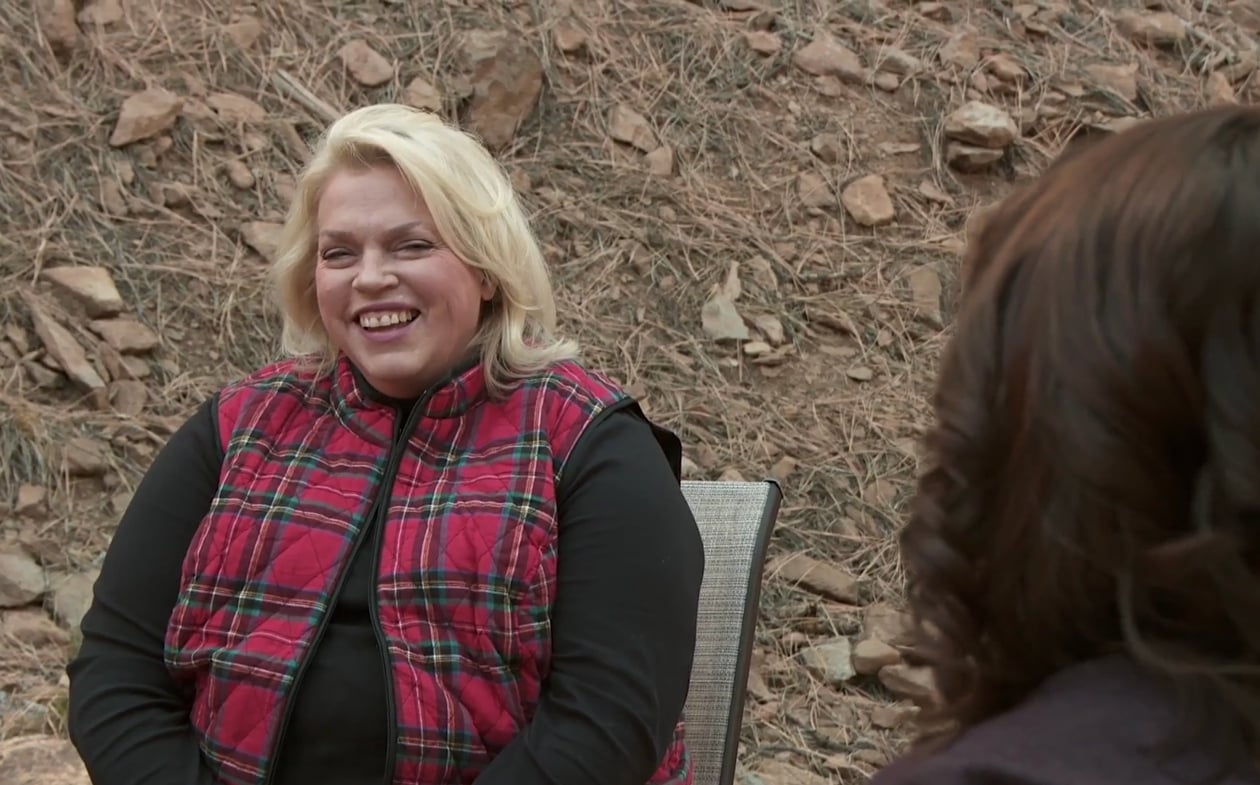 Janelle drops birthday present off at Robyn's house
During the Jan. 2 episode of Sister Wives, Janelle goes to Robyn's house to drop off a present she bought for her birthday. Because of the coronavirus (COVID-19) pandemic, the family isn't celebrating birthdays together. When Robyn comes out of the house, Janelle says, "I have a birthday present for you. I don't know if you want to spray it down or whatever."
Janelle gives Robyn a towel warmer. They then decide to sit down and have a conversation, socially distanced. During the discussion, Robyn mentions that she worries about the distance within Janelle and Kody's marriage. Janelle reveals that this isn't the first time she's been separated from Kody for an extended period.
'Sister Wives' fans point out the 'not-so-subtle' shade Janelle threw at Robyn
While many thought that the exchange was average for two sister wives who aren't very close, other fans thought it was definitely shady. One fan wrote a Reddit post highlighting all of the shade. The fan wrote, "Anyone notice all the subtle and not-so-subtle shade Janelle threw at Robyn all episode long? Especially during the gift drop-off?! Let us count the ways…"
The post reads: "1. Bringing up the wiping down of packages and gifts almost sarcastically immediately. 2. Mentions 'the trees.' That her property isn't as bad as she thought. 3. Then she sits Robyn down and pretty much tells her the story about the time another sister wife tried to run her off by keeping Kody physically away from her for a long period of time and how much that didn't affect her /didn't work. 4. Tells Robyn she is always going to do Polygamy and 'will it be with you?' 5. Refused to react when Robyn bragged about her many marriage proposals."
Janelle tired of the double standards
Kody came to Janelle's house to talk about getting the older boys to comply with the new rules. He then begins comparing Robyn getting her children to stay home to Janelle not controlling her sons.
He said, "It's easy for her simply because she sees the value in protecting our family." Janelle tells the cameras, "This value statement all the time is what he throws at me." She says, "That's great that all her children are home. That's great. She doesn't have to make any hard decisions. Her kids all stay home." She then says, "I'm like, dude my life is really different."
Could Janelle be getting back at Robyn for influencing Kody in adopting the strict coronavirus rules? Sister Wives fans will have to keep watching season 16 to find out what Janelle and Robyn will do next. Sister Wives airs Sundays on TLC and discovery+.