'Sister Wives': Fans Reach Out With Support After Meri Brown Shares Cryptic Hopes for Her Future
Fans of TLC's Sister Wives have wondered about Meri Brown's place in the polygamous, fundamentalist Mormon Brown family for years.
In 2015, Kody Brown's first wife legally divorced him, so he could adopt fourth wife Robyn Brown's three children from a previous marriage. Around that time, Meri also became an empty nester, as her only child with Kody, Mariah Brown, moved out to attend college. Her relationships with second wife Janelle Brown and third wife Christine Brown were not always positive, which made her feel alienated from the family.
Meri's loneliness and unresolved feelings about her legal divorce (which isn't recognized by the Browns' church) led her to enter an online emotional affair with a woman posing as a man. Meri and Kody's relationship became seemingly fractured after the divorce and affair.
Meri now travels often for work with LuLaRoe and runs her own bed-and-breakfast in Utah — in addition to spending time in her large home in the family's new hometown of Flagstaff, Arizona. Recently, Meri's Instagram post about her hopes for the future and personal growth led some fans to encourage the Sister Wives star to move on and start a solo life.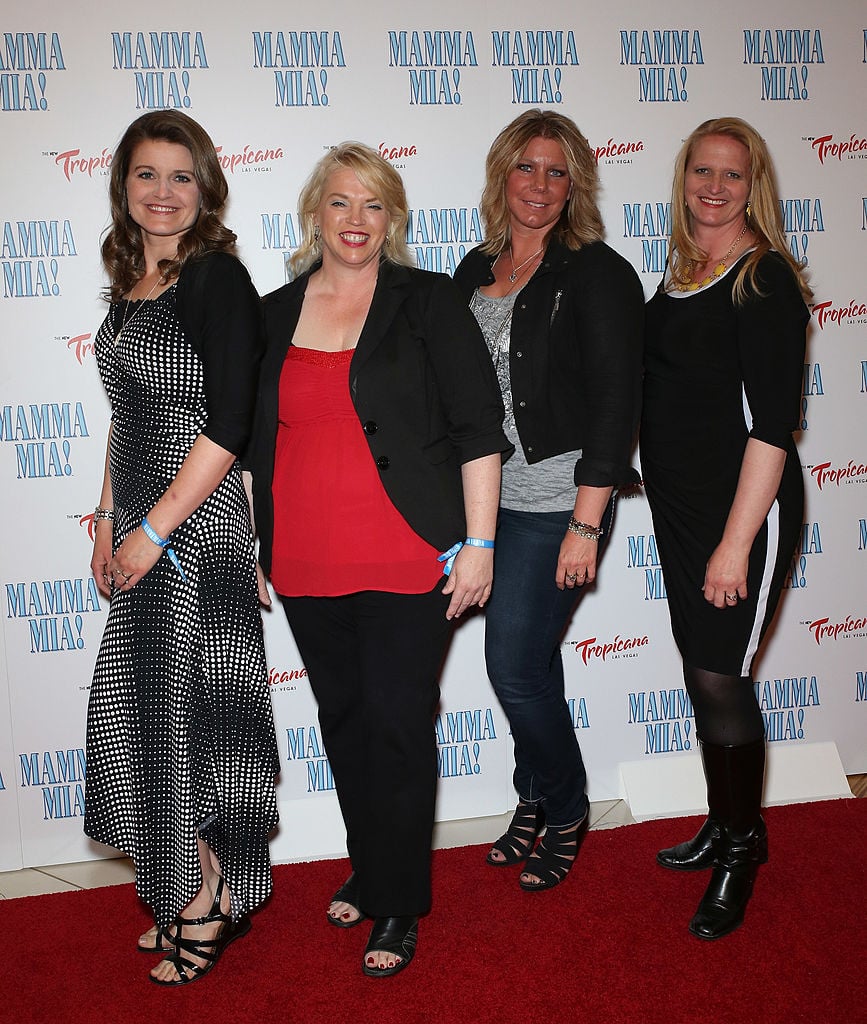 Kody Brown's first wife, Meri Brown, shared her vision for the future
Meri frequently takes to social media to offer inspirational quotes and write about her own transformation into a confident business owner. The Sister Wives star recently shared a motivational post on Instagram, which to some fans seemed to hint at overcoming jealousy and moving beyond her past.
"I am me," Kody's first wife wrote. "I'm comfortable with who I am and what I do. I focus on what I have and what I'm doing and don't get wrapped up in what the other person is doing, or how successful the other business owner is."
Meri also shared cryptic affirmations about distancing herself from negative people and emotions.
"I distance myself from toxicity, and draw closer to positivity," she wrote. "… I enjoy being with the people who enjoy being with me. I want people in my life who want to share and occupy the same space, and cherish the good times with them."
She concluded with a message that seemed to leave the door open to a different life.
"I leave myself open to the possibility of love, growth, change, improvement, challenge, and all the things that will lead me to become a better woman, a kinder person, in a more positive headspace, and able to conquer challenges and realize my dreams," she said. "I look forward to what's ahead, leave the past in the past, and enjoy the here and now. This is what matters. This is my vision."
Some 'Sister Wives' fans encouraged Meri to leave the Brown family
Some Sister Wives viewers have long encouraged Meri to leave the Brown family behind. Many of these fans believe Meri has been overlooked and mistreated by Kody and her sister wives, and they hope to see her embark on a new journey as a single woman.
One Instagram user shared those sentiments under Meri's motivational post, hoping she would be "set free."
"I watch your program and see a person that is so hurt," the commenter wrote. "I feel really sorry for you. I pray god shows you the way to happiness, love, opportunities to show the world and your viewer [you're] much stronger…They portray you as this weak person but I see a strong person inside watching to be set free and don't look back."
Another Sister Wives viewer agreed, replying, "I have said the same thing as well as many other people, life is too short to be…unhappy and not do what makes you happy, I don't understand why she stays, [it's] so sad."
Several other fans said they didn't understand why Meri chose to stay with Kody, given that he no longer considers them to be in a romantic relationship.
"I often wonder the same thing but I feel she is torn," another commenter added. "I believe she really loves her family and hopes it gets better but it seems as if everyone but Robyn shuts her out … I mean it's been 5 years and if her [and] Kody can't get past the situation I feel they should part and she should be able to live life and be loved."
Others offered their support to the bed-and-breakfast owner
Other Instagram users took the opportunity to build up Meri and support her in her professional and personal goals. "You are amazing!" one Sister Wives fan wrote. "Love you because of how genuine and real you are!!"
Another encouraged Meri's personal choices for her future, writing, "Sometimes our life doesn't turn out to be what the vision was we had in our minds. But it can still be better than we ever imagined. Just different. You have a great and loving personality and deserve happiness. However that looks. Wishing you all the best."
One Sister Wives fan agreed, praising Meri's boldness in setting herself apart from her three sister wives and launching her own business. "Always rooting for you… [you're] kinda like the black sheep & I get that!" the fan wrote. "Love your drive & can do attitude."