'Sister Wives' Fans React to Christine Brown Claiming Her Freedom: 'Here for This'
Viewers of 'Sister Wives' applauded Christine Brown for the strength she displayed as she claimed her freedom on the show's latest episode.
Sister Wives fans took to social media to react to Christine Brown claiming her freedom on the latest episode of the TLC series. After months of speculation as to why Christine, the spiritual wife of Kody Brown, announced in late 2021 that she had left their marriage, the series shed more light on the dissolution of their union. She announced that he was not interested in a marriage that did not have intimacy after Kody told his wife of 25 years he no longer wanted a physical relationship with her.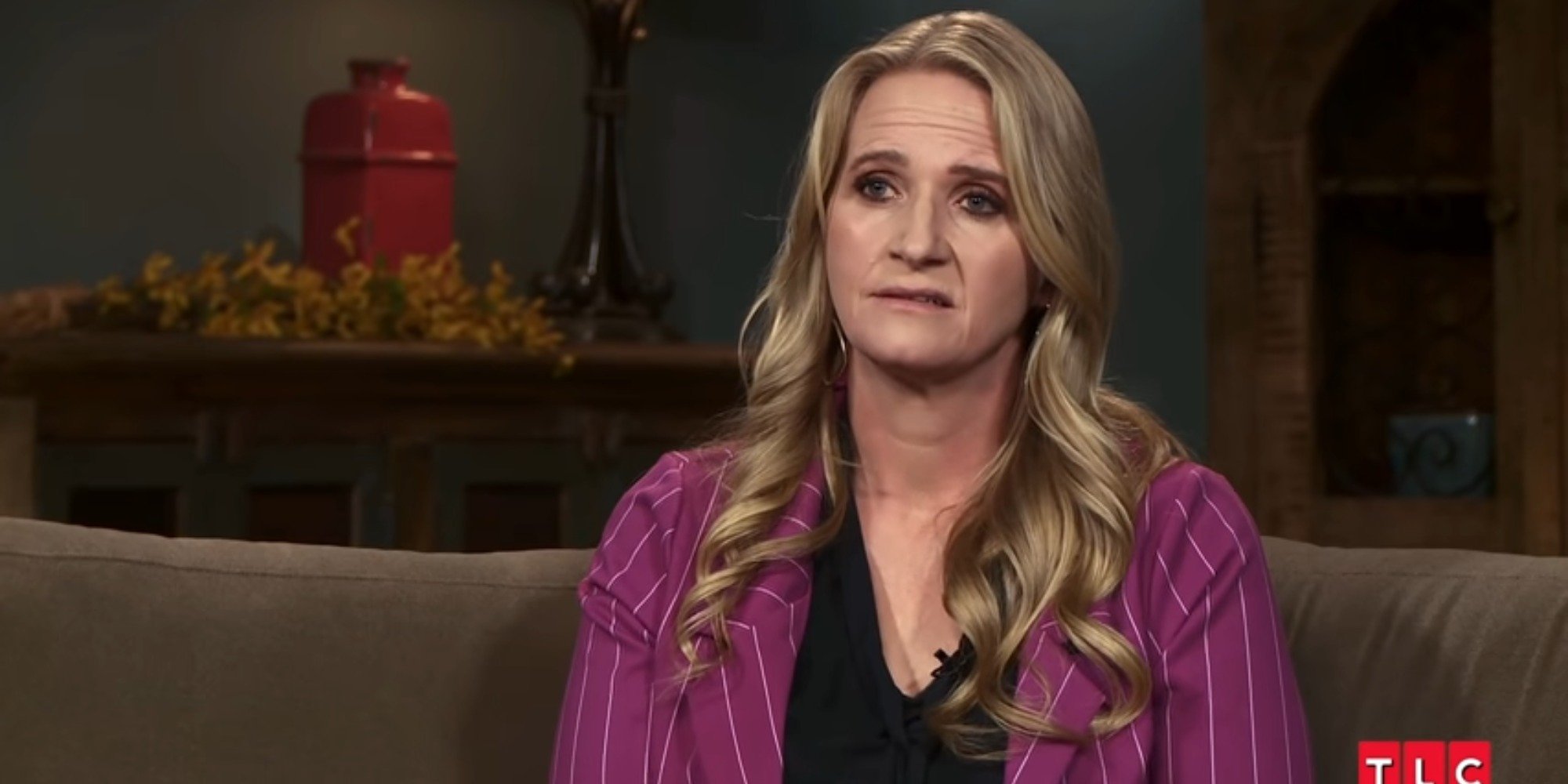 Christine Brown told TLC's cameras she was 'not OK'
In a heartbreaking confessional, Christine claimed she was not OK with staying in a marriage where there is no intimacy.
"It's over. The intimate part of our marriage is over," Christine admitted. "And to be honest, I'm not OK with that. I'm not OK with staying in a marriage where there's no intimacy. That's not a real marriage. I'm not interested in a half marriage or a partial marriage or whatever we have."
Christine subsequently revealed that Kody had previously told her he was not attracted to her anymore.
However, in a separate confessional, Kody said he was not happy with Christine's behavior during the pandemic. He added that he would see if the dynamic between them could potentially return to normal if she tried to be "a good sister wife."
'Sister Wives' fans reacted to the strength Christine displayed in the episode
In a Reddit thread titled "Who else is so ready for this next episode to drop?" fans reacted to Christine's strength in the face of heartbreak.
Viewers pulled for Christine as she began a journey to claim her freedom. They subsequently slammed Kody for the behavior he displayed throughout the episode.
"I'm beginning to feel kinda bad for watching. At this point, it's just outright verbal and emotional pain inflicted on the women and children. TLC is crossing an ethical guideline to supply this man with a paycheck. At least the women get paid too," wrote one viewer.
"I am so here for this. It's about time Christine stood up for herself. Kody treated her poorly for a long time before she got fed up," claimed a second follower of the TLC series.
"Me too. I keep watching only in hopes of getting to see Kody's comeuppance! I can't wait to see his raggedy-andy face discover those boxes packed with his stuff at Christine's!" penned a third Reddit user.
Christine announced she split from Kody Brown in Nov. 2021
Christine shocked Sister Wives fans when she released a statement on Instagram where she explained she had decided to part ways with the Brown family patriarch in Nov. 2021.
After more than 25 years together, Kody and I have grown apart, and I have made the difficult decision to leave," Christine wrote via Instagram at the time. "We will continue to be a strong presence in each other's lives as we parent our beautiful children and support our wonderful family. At this time, we ask for your grace and kindness as we navigate through this stage within our family."
Kody Brown is still polygamous with wives Robyn, Janelle, and Meri.
Sister Wives airs Sundays at 10 p.m. EST on TLC.