'Sister Wives': Fans React to Kody and Robyn Brown's Major Argument
Kody and his fourth wife Robyn Brown have always seemed like a happy couple. But on the Mar. 8 episode of TLC's 'Sister Wives,' Robyn and Kody fought bitterly over whether to rent or buy a home. Fans took sides on Twitter about the argument.
Kody Brown and his fourth wife, Robyn Brown, married on the first season of TLC's Sister Wives.
Robyn, now 41 years old, came into the Brown family with three children from a previous marriage. The couple has since had two additional biological children.
In their decade or so of marriage, Robyn and Kody have usually seemed happy, maintaining their newlywed glow for years. Many Sister Wives fans have long speculated that Robyn is Kody's favorite wife, as he sometimes appears to show her the most affection and to be more attentive to her than to his other three wives (Meri, Janelle, and Christine Brown).
But on the Mar. 8 episode of Sister Wives, "A Breaking Point," Robyn and Kody got into a more intense fight than viewers ever would have expected from the usually happy couple. Their argument over renting or buying a home in Flagstaff got much more heated than usual, and fans immediately took to social media to sound off about the unexpected battle.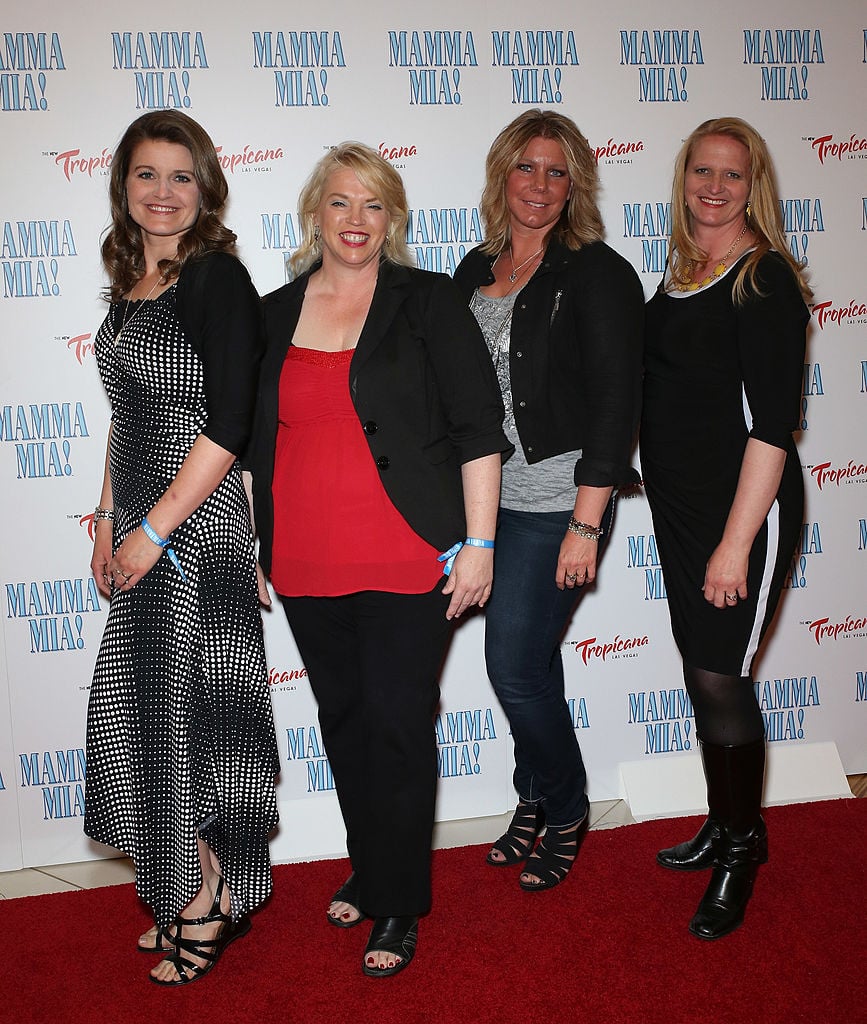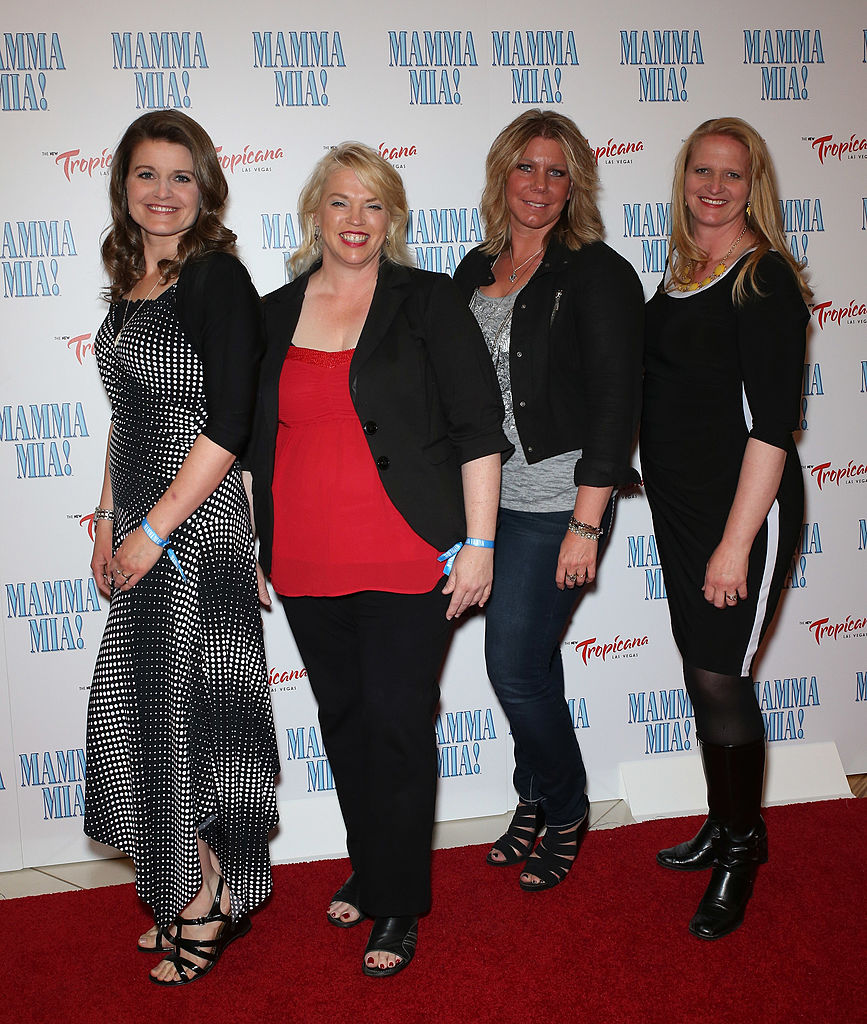 Kody and Robyn fought bitterly over renting or buying a home
When Robyn joined the Brown family, the polygamist brood lived in Lehi, Utah. Soon after the show first aired, they moved to Las Vegas, Nevada, in hopes of escaping possible legal prosecution for polygamy.
In 2018, Kody moved his family again, this time to Flagstaff, Arizona. While waiting to build four new homes on their sprawling land parcel, Coyote Pass—something Robyn desperately wanted, as she was especially interested in joining a plural family with a close-knit community—Kody set up each of his wives in rental homes with their kids.
In the latest episode, though, Robyn and Kody had to break unfortunate news to their five children: They would have to move in under two months, as Robyn's rental home had been sold by the owner. And while Kody was ready to cut his losses, follow the market, and buy a home, Robyn was adamantly against it. She hoped to rent, so as to avoid delaying the move out to Coyote Pass with her sister wives.
"We've had some bad days," Robyn admitted of her relationship with Kody, calling him "combative," "intense," and "pushy." She worried that their ongoing argument about this issue, which involved "more bickering" than they'd ever had, could cause "serious damage" to their marriage.
"It makes me want to go to war a little bit," the Sister Wives star continued. "He doesn't get to push me around. Sometimes I'm like, 'Oh, you want to fight, you want to get pushy? I can be that way too.'"
Meanwhile, Kody said Robyn was being impractical, especially in her insistence that God would provide them a rental home at the last minute. "She's not listening to what the market is yelling at us," he declared. "The message from God isn't 'go buy a rental.' The message from God is, it's time to grow up about these things, and you have to buy a house."
The 51-year-old dad even confessed that he was considering buying a house against Robyn's will. "It's getting to the point that I will dissolve the partnership that I have with her on agreement and I will go buy a house myself," he said. "Those are threatening words, but I'd rather be a team and make it happen than sit here and go to war in order to house my children."
Some fans thought Robyn was 'in denial' about the housing market
Some Sister Wives fans agreed with Kody and thought the family needed to go wherever the market took them, even if it wasn't exactly what they had hoped for.
"They make terrible decision after terrible decision on this show," one Sister Wives viewer wrote on Twitter. "And Robyn is in absolute denial about finding a rental."
Other viewers thought Robyn was being too particular for a temporary move, especially in her insistence on a home with at least five or six bedrooms. "I cannot believe I just watched an entire episode dedicated to the drama of Robyn having to move and needing 6 bedrooms!" one Twitter user wrote. "For Pete's sake put a modular on the property for now then! They have 6 bedroom ones too!"
Others thought the couple's discussion of divine intervention was strange
Other viewers were baffled by both Kody's and Robyn's insistence that they believed God was on their side in the renting vs. buying debate.
"Did Robyn just say God will provide them with a rental house?" a Sister Wives fan wrote during the episode. "I am all for being a believer/spiritual but that's ridiculous."
Another wrote sarcastically, "Wish I could just sit back and wait for God to give me what I want…but alas, he's too busy with Robyn's 6 bedroom problems. One Twitter user joked, "The message from God, Kody, is 'polygamy isn't workable.'"
Some 'Sister Wives' viewers called Kody's behavior 'controlling'
Meanwhile, some Sister Wives fans took Robyn's side, agreeing that Kody was being pushy and controlling—especially in his threats to buy a home without his wife's input.
"Silly Robyn…haven't you figured out that you belong to a church and married a man that absolutely believes that God's will is whatever he says it is?" a Twitter user argued. "Kody is the Prophet of the Church of Brown and his way is THE ONLY WAY."
Another viewer agreed, writing, "Total sh** show and seeing how Kody is controlling and losing himself shows his true personality. Kody is all about stroking his ego and his way or no way."