'Sister Wives': Fans React to Kody Brown's Announcement That He Might 'Dissolve His Partnership' With Robyn Brown
Robyn Brown, Kody Brown's fourth and youngest wife on TLC's Sister Wives, has long been considered his "favorite wife" by many fans. Many viewers claim Kody seems more attentive to and affectionate with Robyn. She's also Kody's only legal wife, since Kody legally divorced his first wife, Meri Brown, in 2015 in order to adopt Robyn's three children from a previous marriage.
But on Sister Wives Season 14, Robyn and Kody have unexpectedly been at odds over the family's recent move to Flagstaff from Las Vegas.
On the Mar. 1 episode, "This Land Is Your Land…Or Hers," Robyn admitted she and her husband have been struggling with marital issues due to his lack of follow-through on promises he made before the family left Nevada. And in a new sneak peek, Kody even implied he was thinking of "dissolving their partnership" after a disagreement about buying a home.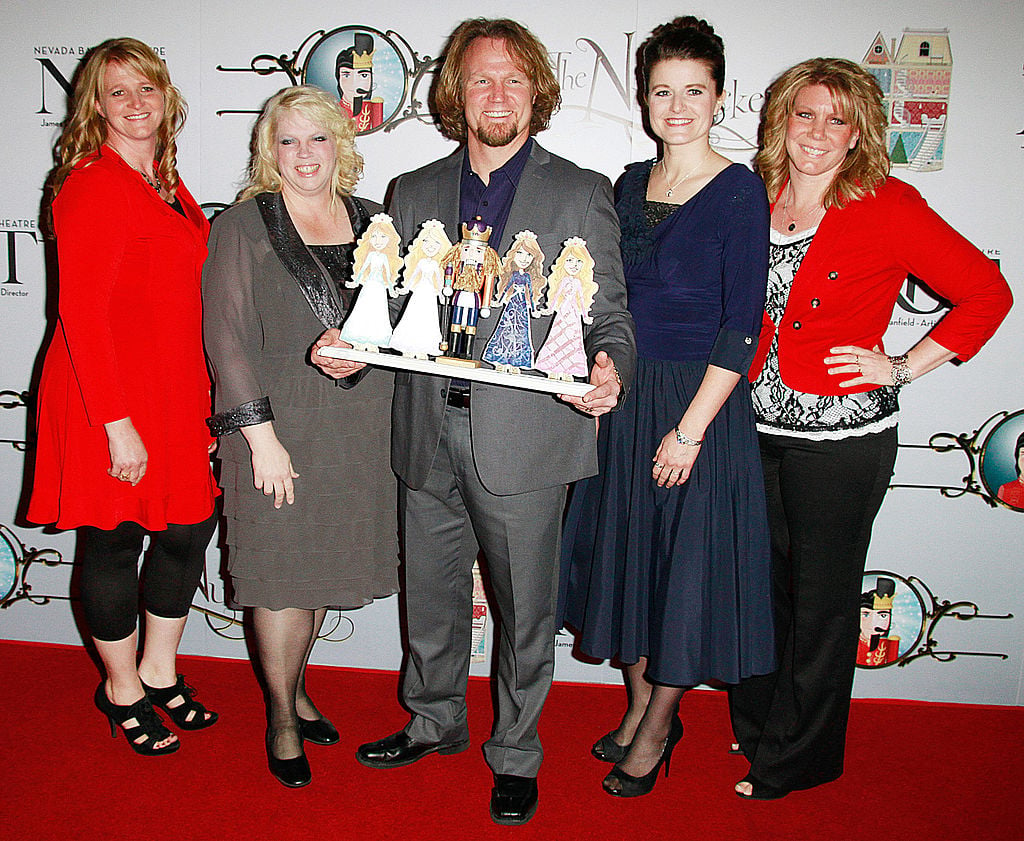 Robyn claimed Kody was 'breaking his promise' to her and her kids
When Kody led his family on a hasty move from Las Vegas to Flagstaff, he promised Robyn and his other three wives that it would be a chance for the Brown family to come together again.
But Robyn didn't think her husband stuck to his promises. The wives were scattered across Flagstaff in various rental homes, with some having to move multiple times. And building on the family's new property, Coyote Pass, hadn't even begun yet.
Robyn revealed that she felt misled when it came to the move and didn't know how to explain it to her children. "Kody and I have been butting heads like crazy this last little bit," the Sister Wives star confessed. "We had this really great situation in Las Vegas, and Kody comes up with this idea that we're gonna move."

Kody's fourth wife said she was at a loss in terms of how to move forward or comfort her children, who felt unstable and lost. "This is the promise that I've made to my kids," she lamented. "You are breaking your promise, because we promised them that we would get back together."
A sneak peek revealed Kody and Robyn were still at odds
In a sneak peek for the Mar. 8 episode, Kody and Robyn's troubles come to a head. In the preview clip, Robyn's kids panic over having to move yet again. Meanwhile, Kody thinks they should buy a home, while Robyn insists they find another rental.
"I 100% believe that God's gonna provide us this house," Robyn tells Kody in the clip.
But Kody declares that Robyn isn't in tune with the real divine message here. "The message from God isn't 'go find a rental,'" the Sister Wives star says. "The message from God is 'you have to buy a house.'"
Robyn even goes to Kody's first wife, Meri, with her marital issues. "I've had some angry times with Kody. He's just been so pushy," she says.
Kody's frustration boils over as he tells TLC producers he's considering "dissolving the partnership" between himself and Robyn and buying a home by himself.
'Sister Wives' fans were surprised at Kody's rash comment
Particularly because Robyn is often believed to be Kody's favorite wife, Sister Wives fans were shocked at his comments in the preview.
"That's ridiculous and immature," one fan declared on Twitter. "You're going to dissolve a marriage to your legal wife because she wants to rent and not buy another house."
Another Sister Wives viewer hinted that Robyn had fallen out of favor with Kody because she was finally pushing back against him. "Ooh, don't do that, Robyn," the Twitter user wrote. "Keep this up, and he'll not only dissolve his partnership, but his marriage with you, and the next sit down you'll all have will be his talking about how he wants to court wife number 5."
Other fans agreed, suggesting that Kody was just bitter because Robyn wouldn't fall in line with what he wanted. "Lol dissolve the partnership because she's being smart and not wanting to buy a house," one Twitter user argued. "Boy Kody [is] one dumb a**."
Another writes in the same vein, "Kody. This is what you're looking for?? Compliant little servant wives. Now that Robyn has a backbone you will dissolve things?"