'Sister Wives': Fans React To The Sneak Peek of Meri and Kody Brown's Marriage Breakdown
Fans of TLC's Sister Wives have known for years that Kody Brown's marriage to his first wife, Meri Brown, was on the rocks.
After conflicts over whether or not to pursue fertility treatments; a legal divorce so Kody could marry his fourth wife, Robyn Brown, and adopt her three children; and Meri's emotional affair with an online catfish, Kody admitted he no longer had romantic feelings for Meri or even spent any nights with her. Still, the couple said they hoped to work things out in the long run.
But they haven't seemed to make any progress, if the sneak peek for the Apr. 5 episode of Sister Wives, "Baby Steps," is any indicator. Meri claims her marriage to Kody is "dead" and "over" in a counseling session with their couple's therapist in a tense preview for the upcoming episode.
When the clip appeared on the official Sister Wives Facebook page, fans swarmed to the comments to offer their opinions about the breakdown in Kody and Meri's relationship.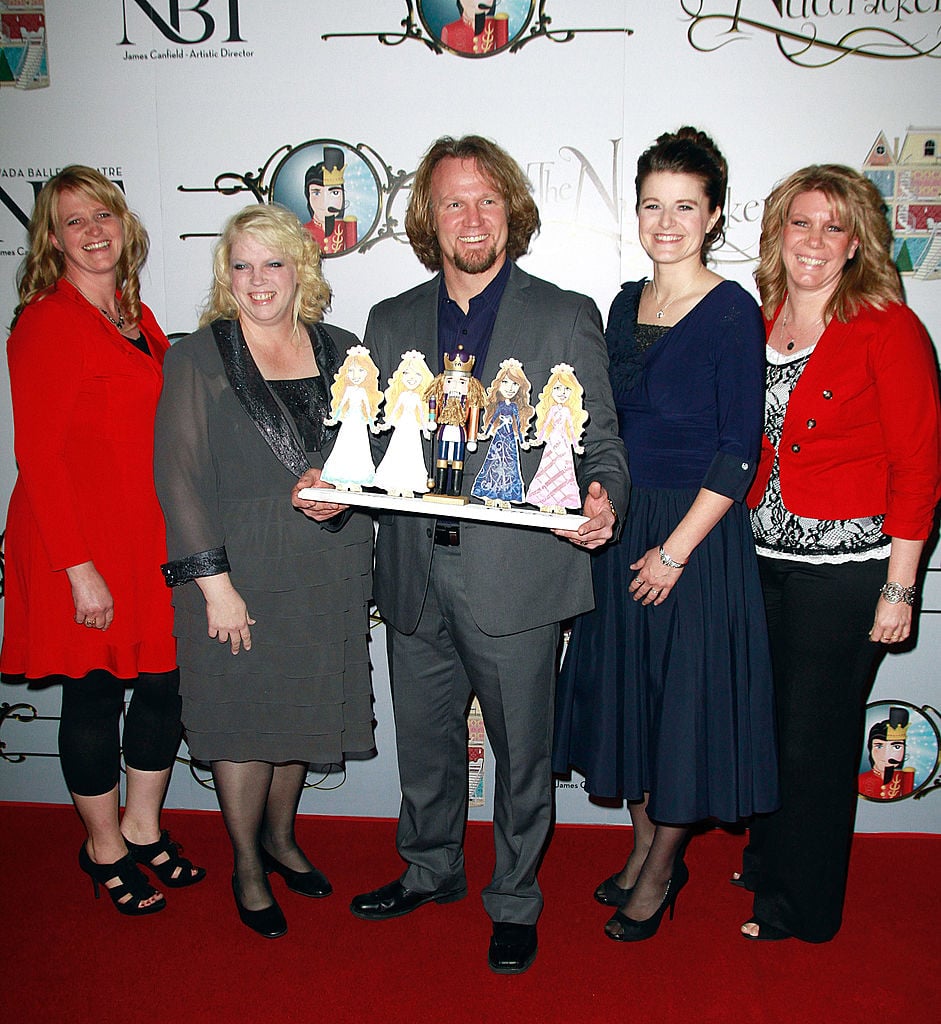 Kody and Meri admit their marriage is essentially 'over' in a sneak peek
In the sneak peek, Meri and Kody get real with each other—and with audiences—about just how bad their marriage has gotten.
"Our relationship has been pretty rocky," Kody's first wife admits to TLC producers. She adds tellingly, "People ask me all the time why I don't leave."
Kody even hints that he might not have married Meri at all if he had known her better beforehand. "Meri and I had a very fast courtship," he claims. "I didn't know who I was marrying."
In a counseling session with their Las Vegas couple's therapist, Meri gets down to the nitty-gritty of things. "The relationship between he and I is gone," the Sister Wives star exclaims. "It's dead. It's over."
The surprised therapist asks, "Are you serious?"
As the preview comes to a close, Kody says he just won't put up with the conflict anymore. "I am just done with hearing how I am wrong," he announces.
Many 'Sister Wives' fans think Meri should leave the Brown family
True to Meri's comments in the preview, many Sister Wives fans took to the Facebook comments to encourage her to leave the Brown family and move out on her own, especially now that her daughter, Mariah Brown, is out of the house and engaged. Many viewers mentioned Meri's booming LuLaRoe business, financial independence, and successful bed-and-breakfast, Lizzie's Heritage Inn, in Utah—all of which might help her make it in her solo life.
"Meri definitely has the ability and means to go out on her own," one Facebook commenter wrote under the preview clip. "She would be happier and more at peace with her life. She has Mariah and Audrey, that should be enough. She will always have the love of the other children in the family, that will never leave. She has that nice little place in Parowan, Utah. Good luck to her."
Other viewers hinted at Kody's alleged favoritism for Robyn and how it must hurt Meri. "It must be really scary to break ties, but I don't think I could live in a loveless sexless marriage and scramble for the affection, fight for it with 3 other women," one Sister Wives fan argued. "That would be really lonely."
Another agreed, writing, "Meri needs to move to Utah or Chicago. She would find herself so much happier if she was away from all that mess. Once Meri leaves the group, another wife will suffer as Meri has. Kody wants Robyn and that's it."
Some viewers take Meri's side, while others take Kody's
As in any marital conflict, viewers took sides as to who was ultimately to blame for the breakdown in Kody and Meri's marriage. Some Sister Wives fans thought Kody was cold, close-minded, and too focused on the past to be a good husband to Meri. Others blamed Meri due to her emotional affair and negative attitude.
"It's really Kody's fault," one viewer argued. "If he wants to be a polygamist, he needs to be committed to all four women. His religion teaches forgiveness and love but he doesn't live it. He holds grudges like a child."
Another disagreed, suggesting the problem was in Meri's behavior. "Meri is very unhappy within herself," the viewer wrote on Facebook. "Until she fixes whatever is ailing her, she will never be happy with anyone else."
Viewers have various theories for why Meri and Kody's marriage is failing
Of course, Sister Wives fans also shared a variety of different theories about the final "straw that broke the camel's back" when it came to Meri and Kody's marriage falling apart.
Some viewers thought Kody's marriage to Robyn and his refusal to have another child with Meri were the main issues. Others believed Kody was jealous of Meri's growing financial independence. Still others thought the legal divorce was the final straw, while some fans blamed Meri's affair for the couple's erosion of trust.
"It was over when he didn't want to do IVF with her because he could have kids with Robyn," one Sister Wives fan argued. "Then she had an emotional affair, it's been done for a while! You can tell she is angry and takes it out on the other wives, tries to be very controlling."
Another Facebook commenter also blamed the catfishing scandal, writing, "Everyone feels so sorry for Meri. But Kody has this right. She borderline cheated. Emotionally. She knew what polygamy was. She wanted this life. She cheated. He has a right to be mad and done."
One viewer wrote that Meri's bed-and-breakfast sealed the deal, as she was no longer reliant on her husband or family. "He turned more bitter toward her when she bought her bed and breakfast, he has no say in the business and he doesn't like it, they all in a way resent her for it because it's all hers and she was able to do it by herself," the commenter wrote.
Like many Sister Wives fans, one viewer argued that Meri's agreement to legally divorce Kody ultimately tipped the scales between them and led them to grow apart for good.
"So a few years back, Meri helped out Robyn and her kids by divorcing Kody so he could legally adopt her kids," the commenter wrote. "I don't think there has been any sign of gratitude or acknowledgement of this selfless act by either Kody or Robyn."