'Sister Wives': Fans React to the Wives' No-PDA Rule
Kody Brown and his four wives recently revealed on TLC's 'Sister Wives' that they are thinking of changing their no-PDA rule after many years. Fans took to Twitter to sound off with their own opinions about the family rule.
The Brown family has changed a lot over the years as we've watched them on TLC's Sister Wives. They moved from Lehi, Utah, to Las Vegas, and finally to Flagstaff. They've seen several children get married and move out to start their own lives. And many fans think the polygamous Sister Wives family has become less religious over time, too.
Kody Brown's relationships with his four wives, Meri, Janelle, Christine, and Robyn Brown, have changed as well. While Kody has always abstained from showing physical affection with his wives in front of the others, some of the sister wives revealed on the new season that they hope that will change.
Fans of Sister Wives recently took to Twitter to sound off on the no-PDA rule. Some thought the wives were being too sensitive, while others didn't think Kody had a right to be affectionate with one wife if it made the others uncomfortable.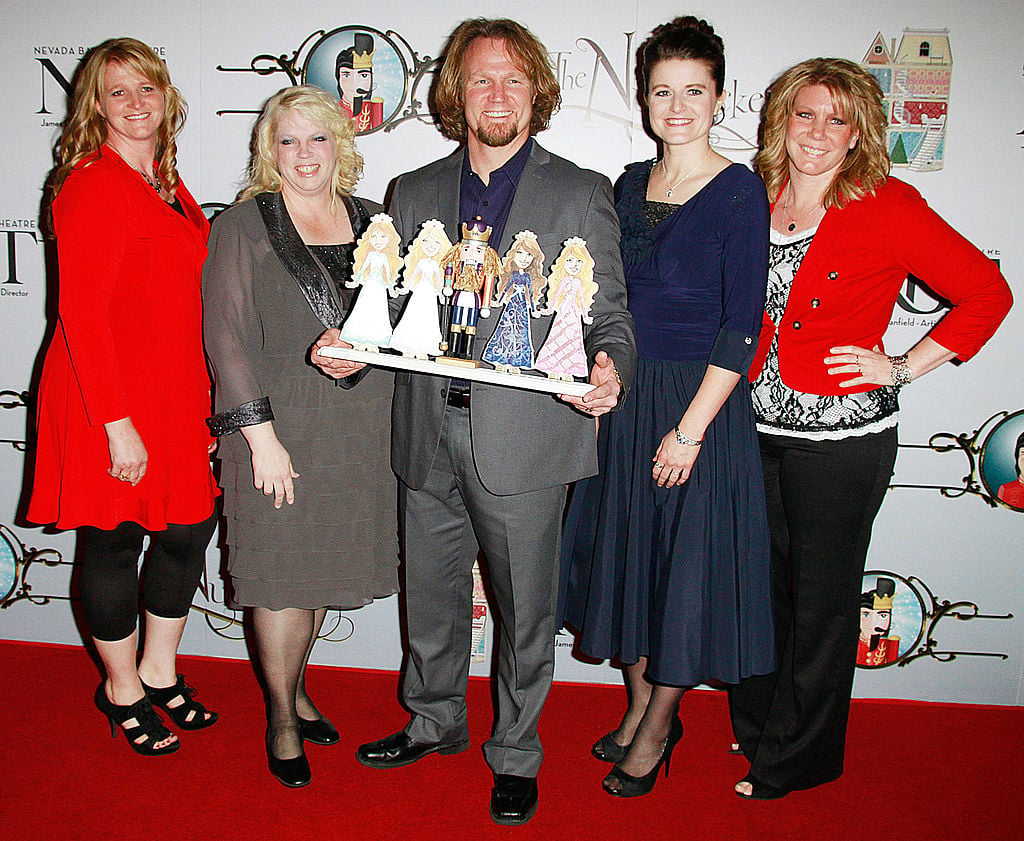 The Brown wives have an 'unspoken rule' that they aren't affectionate with Kody in front of each other
As Kody and his four wives discussed the possibility of moving into one shared home together in Flagstaff on the new Sister Wives season, issues of jealousy came up. Third wife Christine said she preferred to be in charge of her own domain and in her own space, where she could hold hands with or kiss her husband without being afraid that another wife would walk in.
Meanwhile, fourth wife Robyn explained that when she came into the family, there was an "unspoken rule" that Kody and his wives were hands-off in front of each other.
Kody's youngest wife "broke" the rule by kissing and hugging him when he gave her flowers on Valentine's Day, sparking a discussion about whether the rule should change. Second wife Janelle agreed with Robyn, saying she hoped the family could "evolve" in the future to be less rigid about the no-PDA rule.
And first wife Meri seemed to think the rule should change as well. On Twitter, she wrote on Feb. 16 that Kody "shouldn't be speaking for her" when it came to assuming she was jealous of his affection for his other wives.
Some 'Sister Wives' fans wondered why the Browns were uncomfortable with PDA
For some Sister Wives fans, the no-PDA rule didn't seem to make much sense in the first place. After all, Kody is openly polygamous, they thought. Why should he have to pretend otherwise?
One Twitter user argued, "I don't get these wives being jealous of each other. They're polygamists who share the same man. It's ok if he has sex with the other wives but they don't want to see him kiss another wife?"
Another Sister Wives viewer agreed, writing, "I thought about that too! They all sleep with the same man, have had children with the same man, but don't want to see him hug and kiss another wife? They all know what's going on. It seems like they should be more comfortable with seeing affection, rather than not."
"Y'all been married like 20 years you still can't see your husband kiss another one of his wives?" another added.
Other fans thought Kody treated his wives unequally
Some Sister Wives viewers noticed that Kody's wives each had a very different opinion about PDA, sparking a debate about favoritism in the Brown family.
One fan thought Christine didn't want to be polygamous any more at all, given how much she seemed to want to keep her relationship with Kody separate from the rest of the family. "Christine strikes me as a woman who should be living a monogamous life," the Twitter user wrote. "Wants her own home, wants date nights, wants one on one with her husband and is not crazy about sharing her life with the other women. Kinda sad."
Others didn't think Robyn should have broken the PDA rule on her own. "Why does Robyn suddenly get to change the PDA rules??" one critic wrote on Twitter. Another viewer agreed, arguing, "Robyn is so over the line with PDA, she thinks she calls the shots and screw the others."