'Sister Wives' Fans Shocked by Meri Brown and Kody Brown's Wedding Photo
'Sister Wives' fans were blown away by a wedding photo of a younger Kody Brown and Meri Brown in their book, 'Becoming Sister Wives.'
Sister Wives star Meri Brown has been distancing herself from the rest of the family lately, based on her social media posts. Many fans have been wondering if she's done with Kody Brown, while to others it just seems like a matter of time before the news that they're finished lands. However, one fan dug up a photo from the Brown family's book, Becoming Sister Wives, and what they saw shocked them. Not only did Meri Brown allegedly sew her own dress, but she and Kody Brown look incredibly happy. 
Is Kody Brown losing interest?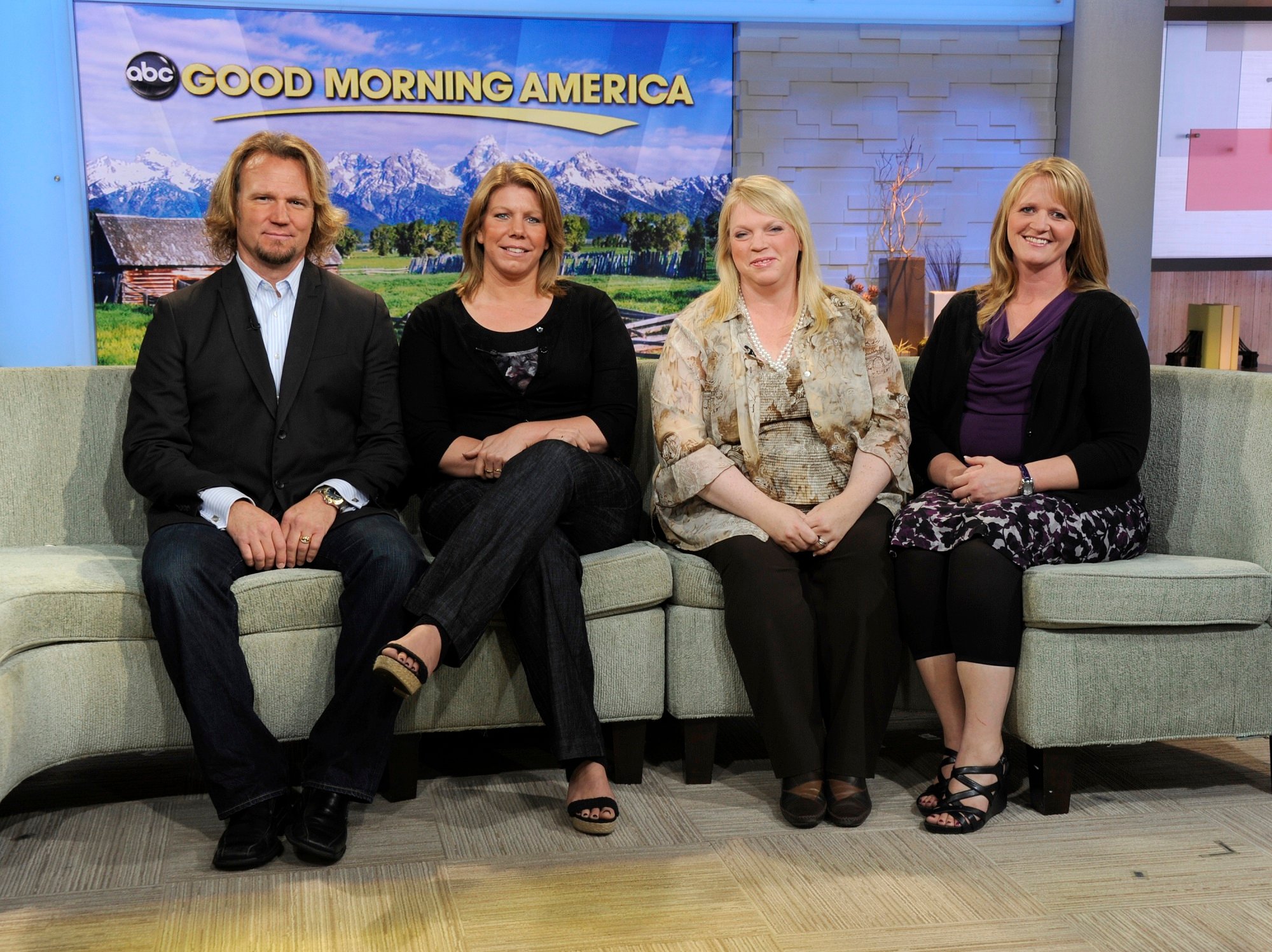 Fans of Sister Wives have been keeping an eye on Kody Brown and Meri Brown's relationship in recent months. For many, it feels as though the two reality stars are drifting slowly further apart. 
In fact, Kody Brown has previously said that all the arguing that goes on in his family has him possibly losing interest in polygamy. 
"When I was younger, it used to be a lot of pleasure to me when I'd see my wives goofing off and playing and having fun together. I'm jaded, I guess," Kody Brown told Sister Wives producers in February.
"I just don't see plural marriage in the same light that I used to. I'm struggling with plural marriage and I'm struggling with my wives and I'm struggling with their conflict. We're at a stage in our lives now where we're far apart and we're struggling with getting along," Brown added.
Meri Brown spotted without Claddagh ring
Meanwhile, Meri Brown's recent Instagram posts has fans raising eyebrows. Many Sister Wives fans have noticed that Brown is often without her Claddagh ring in Instagram photos. This is a big deal among the family members, as the Claddagh ring represents love, loyalty, and friendship. 
Meri Brown has also been making a variety of cryptic posts to her Instagram stories. Many of them reference ideas like independence, finding one's own way, and self-love. Recently, Brown posted, "Don't confuse someone's inability to love with you being unlovable."
Brown could be referencing her relationship with Kody Brown in this post, though that remains unclear. 
Additionally, she posted a photo that read, "I don't care how long it takes me, I'm going somewhere beautiful."
Meri Brown's wedding photo shocks 'Sister Wives' fans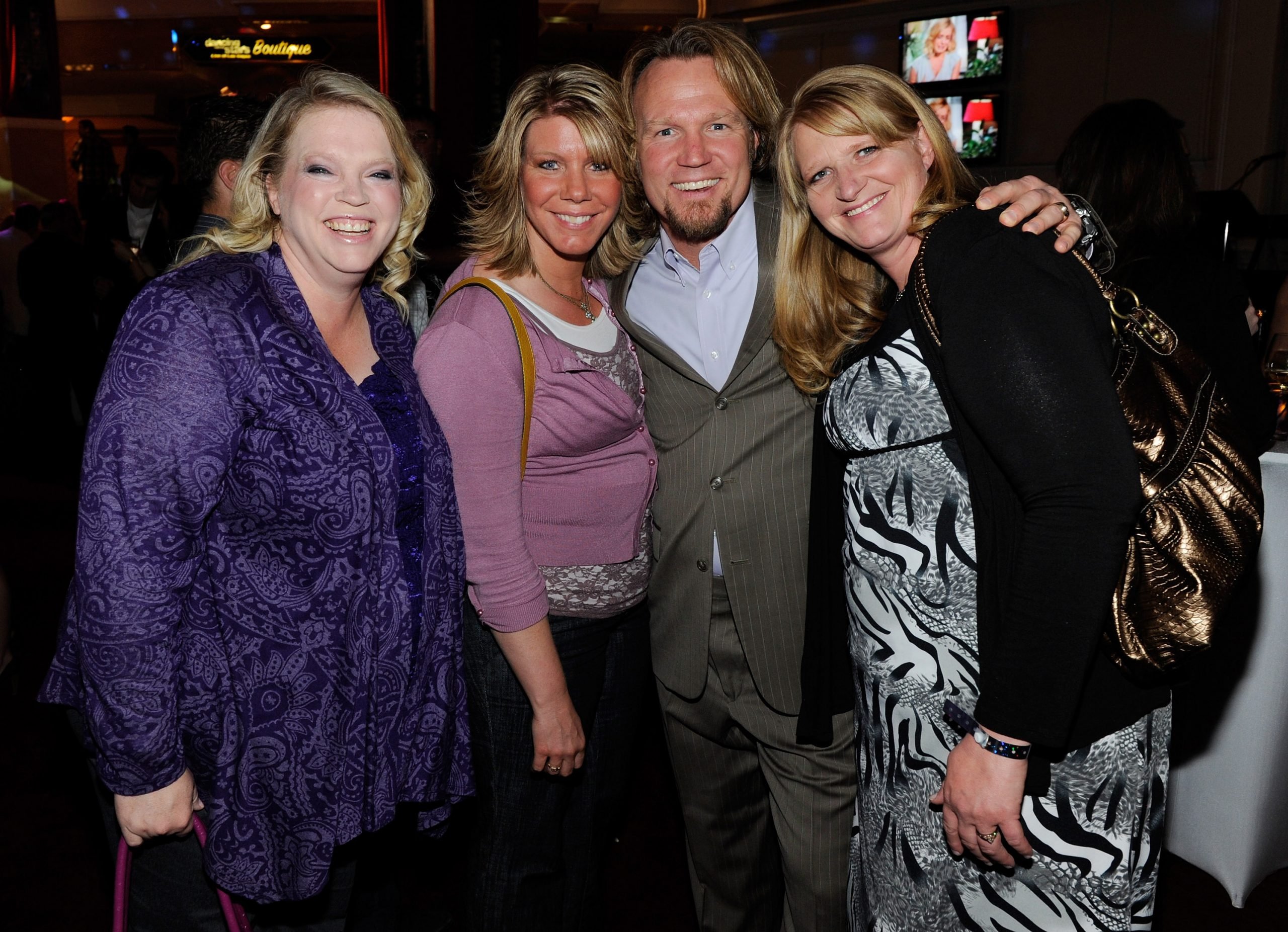 While Meri Brown and Kody Brown may not be seeing eye-to-eye right now, it looks like they were once very in love. In fact, a wedding photo from the book Becoming Sister Wives has shocked many fans of the show on Reddit.
In the book, Meri Brown explains that she sewed her own dress, which came out looking impressive, especially for a complex handmade garment. Additionally, many fans were struck by how happy the two look together. 
"She is a good seamstress truthfully. She always talks about how she used to hand make them Christmas pajamas, the entire family. I get the feeling she has sewn a lot of the family clothes over the years," wrote one Reddit user. 
"They are so happy. So glad they have these photos to remember what it was like to be head over heels in love," pointed out another fan. 
One user felt disturbed by how similar the two look in their photo, as if they were family members. 
"It bothers me so much how much they look alike in this picture. They could be siblings," they wrote.