'Sister Wives': Fans Take Sides As Christine Brown Implies Kody Brown Is Too Bossy
On the new season of TLC's Sister Wives, Kody Brown has consistently clashed with his four wives, Meri, Janelle, Christine, and Robyn Brown, over major family decisions.
Most importantly, after the Brown family moved from Las Vegas to a sprawling piece of real estate called Coyote Pass in Flagstaff, Arizona, Kody hoped the whole polygamist family could move in together again and share a large home. But most of Kody's wives, especially his third wife Christine, were concerned about maintaining intimacy and privacy in a shared home.
Ultimately, Kody's wives turned his idea down, leaving him feeling disenchanted with polygamy in general. On the Feb. 23 episode, "Doubting Polygamy," the Sister Wives patriarch seemed to call Christine out for being "biased" against the idea of living together again. But Christine took to Twitter to call Kody out in response while the episode aired.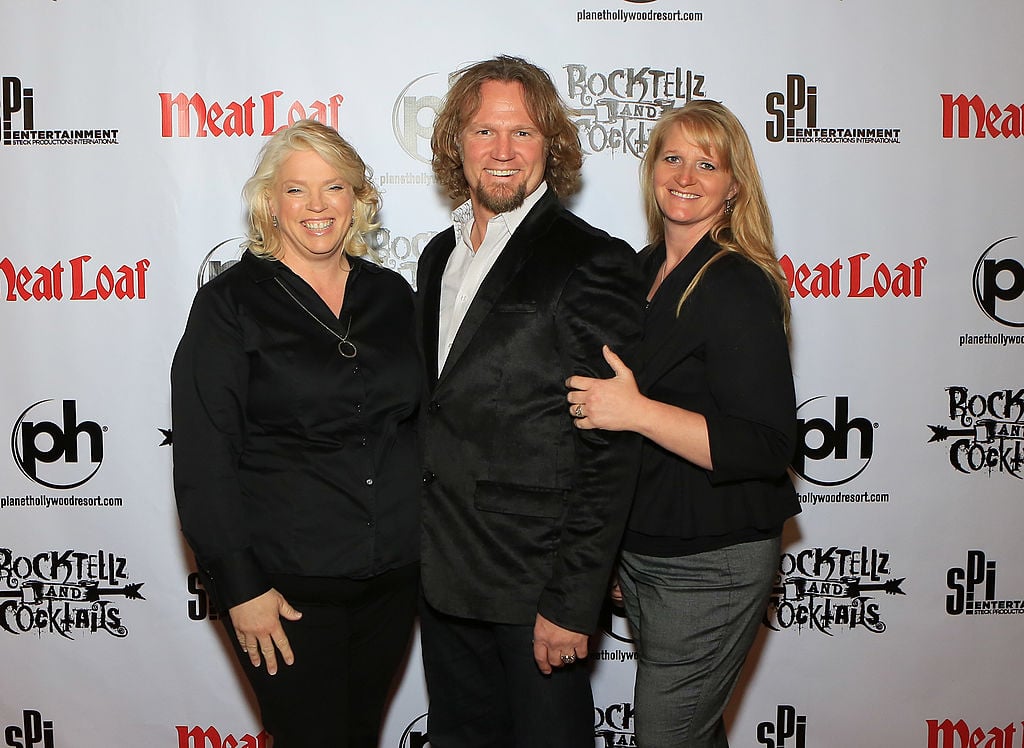 Kody was frustrated that his wives turned down his one-home idea
On the latest episode, Kody said he didn't feel as positively about polygamy, or "plural marriage," as he used to. In some ways, the Sister Wives star implied that he felt ganged up on by his wives, who were afraid to side with him on big decisions for fear of upsetting another wife.
"There's a sort of loyalty bond that they get with each other," Kody told TLC producers, "and it's me or them."
The 51-year-old added that he believed his wives' thought process was something like, "'Well, my sister wife doesn't like this house idea, so I'm gonna side with her instead of my husband.'" Kody continued, "I think absolutely I've taken it personal with them killing the one-house thing. And I empathize with their position. I totally get it. But I feel like it never got a chance."
The 'Sister Wives' star blamed Christine in part for their rejection
From the beginning of the discussion of sharing a home, Christine was completely opposed to the idea.
While she and her sister wives lived together in the family's previous home states of Utah and Wyoming, Christine said she finally found her groove as a wife and mom in Las Vegas. In Nevada, the Brown wives each had more autonomy after building four separate homes in a cul-de-sac.
Christine was particularly upset about the prospect of not being able to be physically affectionate with Kody without worrying that another wife might walk in. "The only couple time we really had was in our bedrooms," the Sister Wives star lamented of the family's time under the same roof.
While Kody admitted that plural marriage could sometimes "harm intimacy," he told Sister Wives producers he wished his wives had given his one-home idea more of a chance. "I'm still feeling like my wives never really deeply considered it," he said.
The polygamous husband and father specifically called Christine out during the episode, admitting that he held her somewhat responsible for his other wives' negative attitudes towards the idea.
"One of my biggest frustrations, to be honest, was with Christine not getting past her past experience enough to give it good consideration," Kody said. He said he wanted his wives to be "open-minded," but he felt they were ultimately "biased" because of past experiences.
Christine called Kody out on social media in response
While the Sister Wives episode aired, Christine live-tweeted many of the show's more awkward moments. At one point, she hinted that Kody wasn't open-minded himself, instead taking a "my way or the highway" approach in the family.
"'Open-minded' whatever!!" she wrote in a pointed tweet. She continued, "@realkodybrown wants us to be 'Kody-minded' and think just. Like. Him."
Fans flocked to Christine's outspoken post to take sides on the family discussion. The Browns haven't always been so open in the past about their conflicts, which seemed to surprise many longtime Sister Wives viewers.
"Maybe he needs to open his mind to what everyone else is saying to him," one Twitter user wrote in response to Christine's post about Kody. "He keeps saying everyone else needs to be open minded, but his mind doesn't seem open to anything else."
Another viewer agreed that Kody was too singularly focused on his own needs to the exclusion of others'. "Completely agree," they wrote on Twitter. "He seems like he is having a temper tantrum because he is not getting his way…Flagstaff is beautiful but that cul-de-sac was pretty perfect for your family and individuality."
Other fans praised Christine for standing up to Kody even though he is often expected to serve as the leader of the family. "You stand your ground," a Twitter user wrote. "I'm so proud of you for not backing down to him."
But not everyone was on Christine's side. Some fans thought she was thinking only of herself and not of what might be best for her sister wives and the Brown family's many children. " 'Family' is what Kody is being right now," one critic argued. "You all say you are a family and now you have the opportunity to live in one home. Compare that to a monogamist's family, we would never split our family up!"
Another viewer agreed, writing on Twitter, "Maybe you, Christine, need to get off of your high horse. This family is NOT just about you! There are many more people in the family besides you! You are acting like a selfish child!"