'Sister Wives': Fans Theorize That Janelle Brown is Kody's Favorite Wife
Anyone who has watched a few episodes of Sister Wives this season knows that Kody Brown's marriages have hit a bit of a rough patch. The family patriarch has battled most of his loves at some point. He has suggested his marriage to Meri should have never happened, and even threatened to file for divorce from his fourth, and now legal wife, Robyn Brown. Through all of the trials and tribulations of the family's move to Flagstaff, Arizona, fans believe a clear favorite has emerged. While Kody may have the most romantic relationship with Robyn, many think that Janelle Brown is actually Kody's favorite wife.
When did Kody and Janelle get married?
Janelle and Kody's romance is a little complicated. Janelle and Kody first encountered each other thanks to Meri. When Meri first started her relationship with Kody, Janelle was married to Meri's brother, Adam Barber. The marriage didn't last, but it laid the groundwork for her marriage to Kody. During her time with Meri's brother, Janelle encountered Kody multiple times. Her mother also married into the Brown family. Technically, Kody and Janelle are also stepsiblings.
The marriage wasn't always an easy one. Janelle even admitted that much of the last 20 years had been difficult. She butted heads with Meri on multiple occasions, and even now, their relationship appears to be a bit strained. While she's seemingly bonded to Christine Brown, who spent much of the earlier years of their relationship caring for the family's children, she has admitted sharing her husband with others has been difficult.
Kody and Janelle admit to having a more cerebral connection
Janelle and Kody's relationship appears to be unique, at least when compared with the relationships he has with his other three wives. Christine, who insisted she wanted to be a third wife all her life, appeared clingy and despondent during the early seasons of the show. Meri and Kody's relationship rocked back and forth before completely disintegrating, and rumors suggest Robyn, desperate for affection, has required most of Kody's attention for close to a decade. Kody and Janelle, however, appear to float along rather effortlessly.
There seems to be a good reason for that. Reportedly, Kody and Janelle connect on a cerebral level. While there doesn't appear to be much romance, they do seem to have a solid friendship. Level-headed Janelle seems to be the least emotional of the four women Kody shares his life with, and that might just make her his only ally in Flagstaff.
Janelle appears to require the least amount of attention
Janelle and Kody may have a cerebral connection, but that's not why fans think she is Kody's favorite spouse. Reddit users note that Janelle is particularly independent. She appears to be the sister wife who requires the least of Kody's attention, and the one wife who seems to handle life's problems on her own. Instead of needing Kody's help, or begging for his attention, as his other wives do, fans theorize that Kody and Janelle can simply hang out together.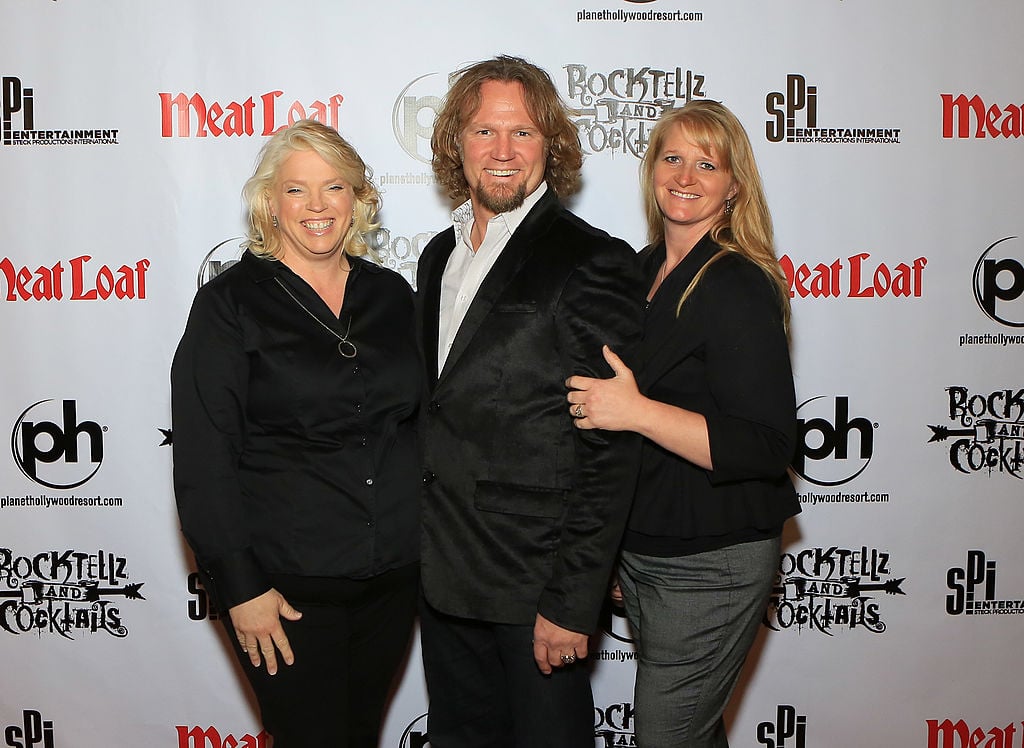 Considering how difficult the family's move to Flagstaff has been, and how much drama has played out since they left Las Vegas, that kind of connection is probably refreshing, note several fans. That doesn't mean the duo have a romance for the ages, though. Kody's preference for Janelle isn't above love but rather about convenience. Janelle's personality simply appears to lend itself well to the polygamist lifestyle that Kody wishes to lead. Meri, Robyn, and Christine's needs appear to be a bit more traditional, and thus don't seem to fit in with the alternative lifestyle they all signed up for.