'Sister Wives': Fans Theorize That Robyn Brown Is the Reason Why Kody Brown Is No Longer Into Polygamy
The Sister Wives season premiere on Feb. 14 was explosive. Kody Brown, the Brown family patriarch, revealed that he could no longer advocate for polygamy. Fans have been digging in, looking for the real reason behind his sudden change of heart. Now, they think they have figured it out. For months rumors have suggested that Kody is spending all of his time with just one of his four wives. Family followers now think Robyn Brown is the reason for Kody's interest in monogamy, not an imbalance of power like he suggested.
Kody Brown said polygamy has brought an imbalance of power into his life in the Sister Wives season premiere
The lead-up to the Sister Wives season premiere dropped a massive bombshell. Kody admitted that after years of adamantly defending polygamy, he no longer feels like he can advocate for the principle. The revelation came during a sit-down meal with all four of his wives.
RELATED: 'Sister Wives' Might Highlight the Imbalance of Power in Polygamous Relationships
Kody claimed that he had been thinking about the issue for a long time. He suggested that he felt like polygamy inherently create unfairness in the relationship. In the past, Kody has lamented the difficulty of having four wives. He consistently claimed he felt pulled in multiple directions. Now, he seems to see things from the woman's perspective. Family followers, however, aren't buying it.
Kody appears to be on the outs with two of his four wives
Kody's change of heart might have something to do with the fact that he appears to be on the outs with at least two of his wives. Kody's relationship with his first wife, Meri Brown, has been troubled since 2015 when Meri was caught in a catfishing scandal. Since then, the pair has operated as a divorced couple. More recently, Kody has come under fire for ignoring his third wife, Christine Brown.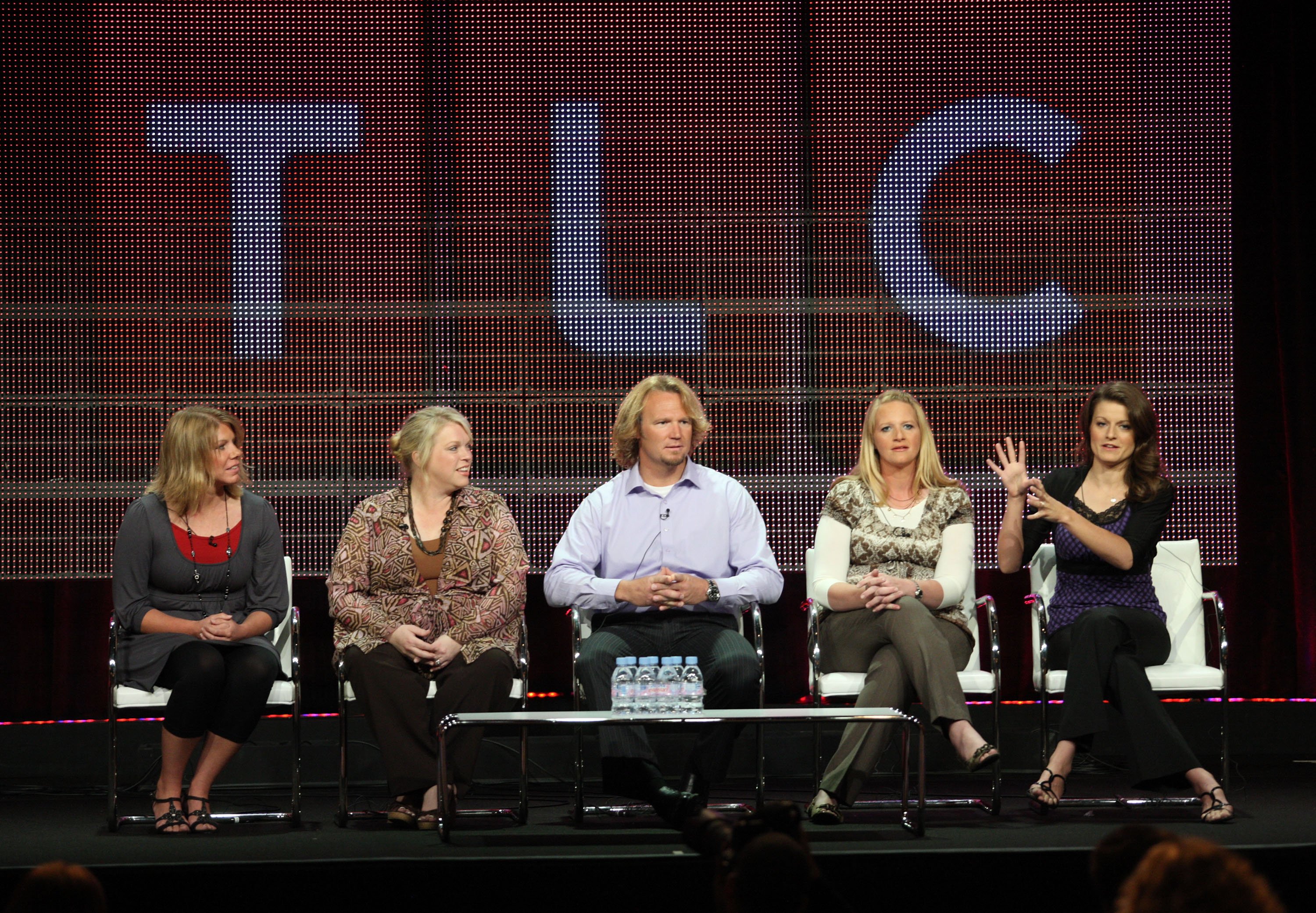 For years, Christine appeared to be the one wife who was most in need of Kody's attention. Now, she seems to be developing an independent spirit, which is leading to serious marital problems. A teaser for the current season even had Christine questioning whether she could continue in the marriage. Currently, it appears that Kody is enjoying a truly romantic relationship with only Robyn.
Fans think Kody Brown wasn't really in love until he met Robyn Brown
Kody's fourth wife joined the family in 2010, more than a decade after his third wife, Christine, was added. As soon as Robyn came on the scene, fans noticed serious in-fighting and jealousy among Kody's first three romantic partners. Over the years, that has just gotten worse, and Kody doesn't seem to be particularly interested in dealing with Christine, Meri, and, to some degree, Janelle Brown.
So, what exactly happened? Family followers theorize that Kody wasn't ever in love before he met Robyn. Kody and Meri married when they were young and quickly added two wives to the family to fulfill their religious obligations. Then things were quiet until Robyn, and then everything changed.
RELATED: 'Sister Wives': Could the Upcoming Season End in 2 Divorces?
One Reddit user suggests that Janelle and Christine's addition to the family was a pure obligation. While he appears to have a deep friendship with Janelle, Kody admitted in the family's book, Becoming Sister Wives, that he wasn't in love with Christine when he married her. Falling in love, instead of brief lust, according to the theory, eluded Kody until Robyn. Now that he has experienced it, family followers theorize that he finally understands the desire for monogamy.