'Sister Wives': Fans Think Kody Brown Threw Christine Brown Under the Bus To His Kids
Kody Brown of TLC's Sister Wives has gotten criticism from fans over the years for appearing to talk poorly about some of his wives more often than others. In particular, fans have called out the polygamist for his negative comments about his first wife, Meri Brown, and third wife, Christine Brown.
On the Mar. 8 episode of Sister Wives, "A Breaking Point," Christine seemed to be Kody's target during his conversation with fourth wife Robyn Brown's five children. Christine was the only wife who was adamantly opposed to the idea of sharing one home with her sister wives in their new hometown of Flagstaff, leading Kody to call her out to Robyn's second-oldest daughter, Breanna Brown.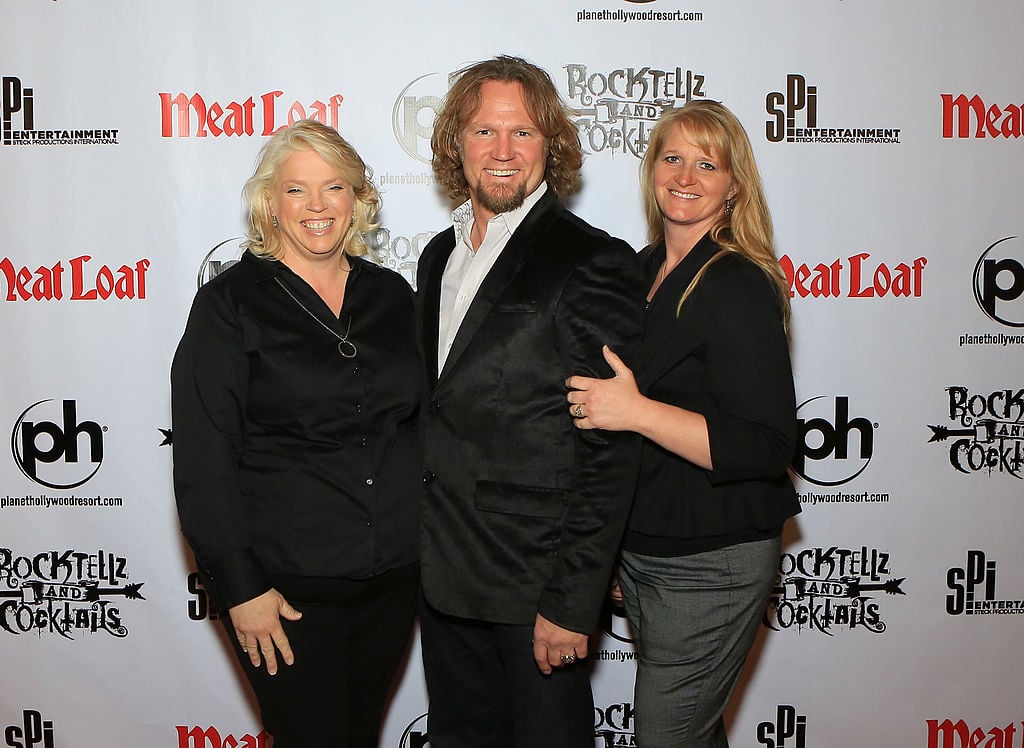 Christine was adamantly opposed to the idea of living in one home
This season, Kody unveiled his dream of building one large home in Flagstaff with four sections, one for each of his wives. He hoped to bring the Brown family back together on their land, Coyote Pass.
Janelle Brown, Kody's second wife, was fully in favor of the idea, hoping for a return to the "family culture" and "community" atmosphere they used to share. Meri and Robyn were undecided. Meanwhile, Christine was adamantly against the notion and refused to give up her privacy again.
Christine explained that, in the Brown family's home in Utah, she had often felt stifled in her marriage. The Sister Wives star said she was afraid to be affectionate with Kody in case another wife happened to walk in on them.
When the Browns moved to a cul-de-sac with four separate homes in Las Vegas, Kody's third wife said she felt she was finally "in charge of her own domain." With more independence and privacy, she felt she could be a better mom and partner.
Ultimately, Kody's wives turned down his idea to share one home. Kody admitted he felt resentful of Christine for not being more "open-minded" about the possibility and thinking only of how things had gone in the past.
Kody told Robyn's kids that Christine was the sister wife who didn't want to live together
On the latest episode, Kody and Robyn hashed out their last rental home and real estate woes with their children. Breanna, 15, said she was tired of the moving process and finally wanted to be settled down.
"I just don't want to keep on moving," Robyn and Kody's daughter lamented. "I just want to find and move into a home, a permanent home."
When Breanna asked Kody if he was still considering building one home for the whole family, Kody called Christine out specifically as the reason the idea failed.
"I talked to the moms about it, and some of them did not like it at all," the Sister Wives star told his daughter. "Well, mostly Christine didn't want to do it."
Fans thought Kody crossed a line
Many Sister Wives fans were shocked that Kody spilled the beans about which sister wife was opposed to the idea of sharing a home. Most thought he crossed a boundary and should have kept that to himself, particularly when it came to another wife's children.
"Kody just threw Christine right under the bus!" one Twitter user exclaimed during the episode. "No, Breanna, we can't move to one house bc Christine ruined that!"
Another viewer agreed, writing, "Kody throwing Christine under the bus by saying she's the one that didn't want the one house!"
Yet another wrote incredulously, "Why is Kody telling these kids that Christine is the one who didn't want the big house?"
Some Sister Wives fans thought Kody's move was a deliberate attempt to shame Christine or to "divide and conquer."
"Kody telling the kids who is to blame for crushing their dreams of one house (Christine) is what a patriarchal leader does to cause mistrust and silence amongst his wives," one fan argued. "I'm waiting for the wives' revolution. This season is showing their true colors."