'Sister Wives': Fans Think Robyn Seems Like Kody's Only Wife After New Sneak Peek
Kody Brown of TLC's Sister Wives married his first three wives – Meri, Janelle, and Christine Brown – in the early 1990s. Kody didn't meet and marry his fourth wife, Robyn Brown, for another 20 years.
Since then, many Sister Wives fans have argued that the Browns' dynamic shifted radically after Robyn's addition to the large polygamous family. Many fans believe that Kody favors his youngest wife, who is now also his only legal partner.
In a new sneak peek of an upcoming Sister Wives episode, Kody admits that he feels differently about polygamy after the Brown family's two moves – first from Lehi, Utah, to Las Vegas, Nevada, and finally from Las Vegas to Flagstaff, Arizona. Some fans chimed in to argue that Kody's alleged favoritism of Robyn could be contributing to the family's issues.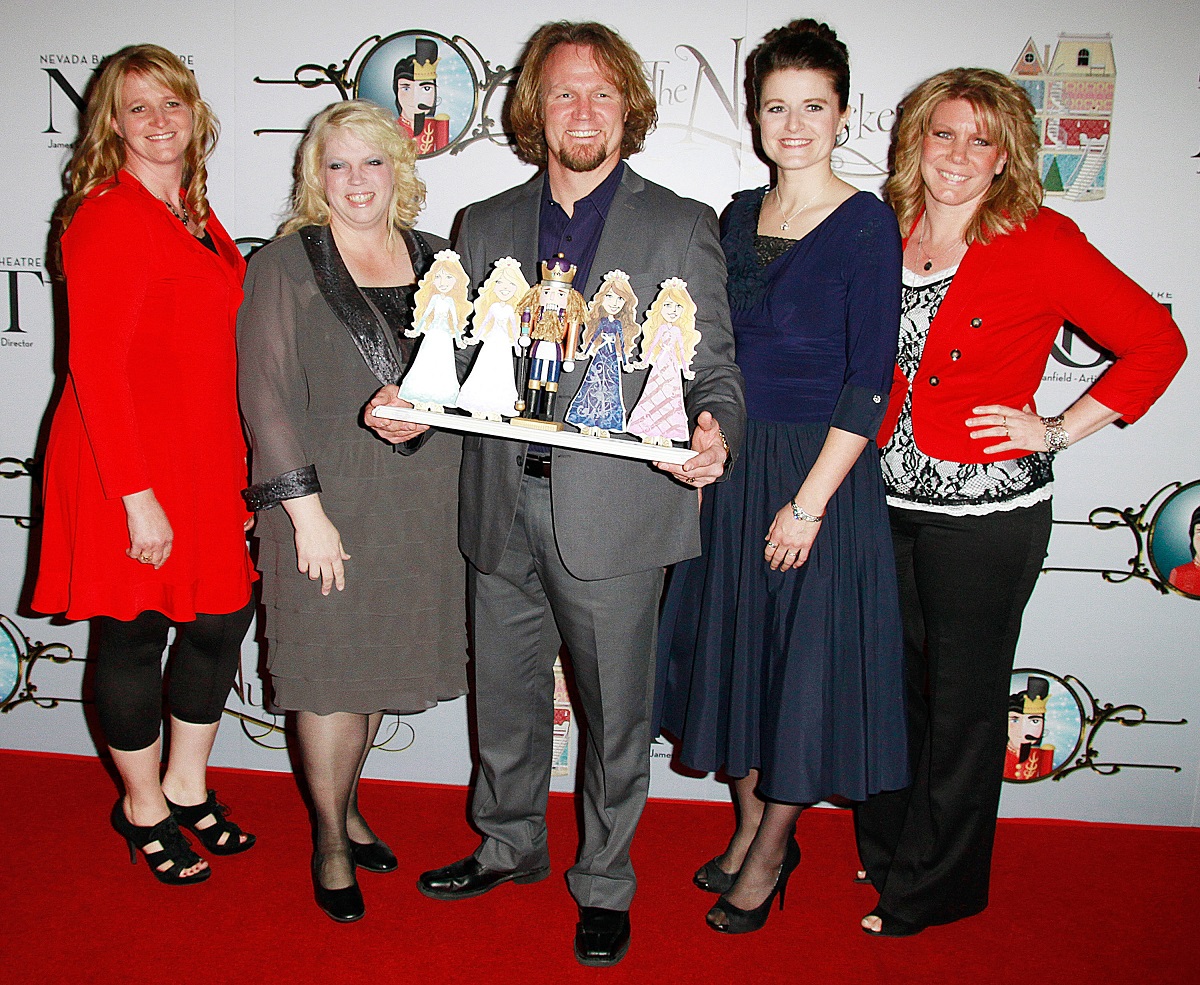 Kody wonders if the Brown family has become divided because they live in a 'monogamist's world'
TLC recently shared a new Sister Wives sneak peek of the upcoming Feb. 28 episode on Instagram. In the preview, Kody reflects on how the Brown family's dynamic has changed over the years.
When Kody and his wives first went public as a polygamous family in 2010, they lived in Utah. At that time, he remembers, Sister Wives fans would often come up to him when he was on a date with one of his wives and ask him where the other wives were.
"There was an early assumption with our going public that we did everything together, and there was an expectation that that was how we lived our lives," the Sister Wives star tells TLC producers.
Now, in Flagstaff, he never encounters that issue. Kody admits that he wonders whether that's a sign that they seem more divided now and less like a single family unit.
"Maybe we seem more monogamous now because we live in a monogamist's world," Kody laments, adding: "It does seem like we are very apart – that we are a very not-polygamist family, because of the lack of interaction and the distance between us."
RELATED: 'Sister Wives': Christine and Janelle Brown Open Up About Their Biggest Fight Ever
He thinks the Brown family dynamic changed drastically after they left Utah
In Utah, Kody explains, he often had friends who were also polygamous husbands. The Brown family also went to church on a weekly basis with other members of the Apostolic United Brethren (AUB), a fundamentalist Mormon sect. The family regularly attended church events and dances with their kids, and some of their kids attended their church's school.
That all changed, he explains, when the Browns moved to Las Vegas to flee possible persecution under Utah bigamy laws. At the time, he was just happy they no longer faced mockery or stigmatization.
"We left the community of polygamists when we left Utah," the Sister Wives star says, "but we were so liberated by being tolerated for our difference in Las Vegas that it is hard for me to say it was better or worse. Our world, for five years, was safe in Las Vegas."
However, now – with his wives scattered further away from each other than ever before in various parts of the Flagstaff area – Kody wonders if he made the right choice.
"There's a strong likelihood that we would be much closer as a family if we were still living in Utah," Kody muses.
RELATED: 'Sister Wives': Kody Brown Claims to Have Loved Only One of His Wives at 'First Sight'
'Sister Wives' fans said Robyn Brown's relationship with Kody might be to blame for the shift
Kody and his four wives unanimously agree that the move to Las Vegas in 2010, and subsequently to Arizona in 2018, was what irrevocably shifted their family culture.
But many Sister Wives fans argued that it might have had more to do with Kody's relationship with Robyn. Kody and his first wife, Meri Brown, legally divorced so he could marry Robyn and adopt her three children from a previous marriage.
What's more, Kody courted Robyn while his third wife, Christine, was pregnant with her youngest child, Truely Brown. His relationship with Robyn led to a major rift in his relationship with Christine that has never fully seemed to repair itself.
Kody also had several "firsts" with Robyn – such as kissing before marriage, picking out her wedding dress, planning an elaborate public wedding, and going on a lengthy honeymoon in Hawaii – that he didn't share with his other wives. Fans have also regularly argued that Kody appears to spend far more time with his youngest wife than with any of his other wives.
"All that changed because of Robyn," one Instagram user commented under the new Sister Wives preview. "He legit is in love with her. And he bent over backwards for her sake."
Other Sister Wives fans pointed out that Kody's body language seemed more affectionate with Robyn in his photos with her than with his other wives in the preview clip.
"Look at all the pictures, it looks like him and Robyn are the only married couple," one fan argued.
"You can see the way he looks at Robyn," another agreed. "That is his only love."
"They never should've left Vegas," yet another viewer chimed in. "Also, it probably feels like a monogamous marriage because you spend the most time with Robyn."
"He says Las Vegas, but I think it's when he fell in love with Robyn," a Sister Wives fan remarked. "I don't blame him, I'm just hoping the other three ladies realize that soon."
Many Sister Wives fans believe that Kody and Robyn have the only remaining "legitimate" marriage in the Brown family, at least in terms of love. While Kody and his wives have repeatedly denied that accusation, it looks like those rumors will persist throughout Sister Wives Season 15.