'Sister Wives': Fans Weigh In On Kody Brown's One-Home Idea
The new season of TLC's Sister Wives has been all about the ins and outs of living together when it comes to polygamous families.
After Kody Brown and his wives, Meri, Janelle, Christine, and Robyn Brown, moved to Flagstaff from their cul-de-sac of four homes in Las Vegas, they had a lot of decisions to make. Although they previously lived together in a single home in Utah, some of Kody's wives preferred living separately in Vegas. Meanwhile, Kody revealed his dream of living together in one large home with his four wives and many children.
On the Feb. 16 episode of Sister Wives, "Why Not One House," Kody asked his wives to explain exactly why they did or didn't want to live in a single home again. The uncomfortable conversation spurred many fans to share their own opinions on social media about the Browns sharing living space.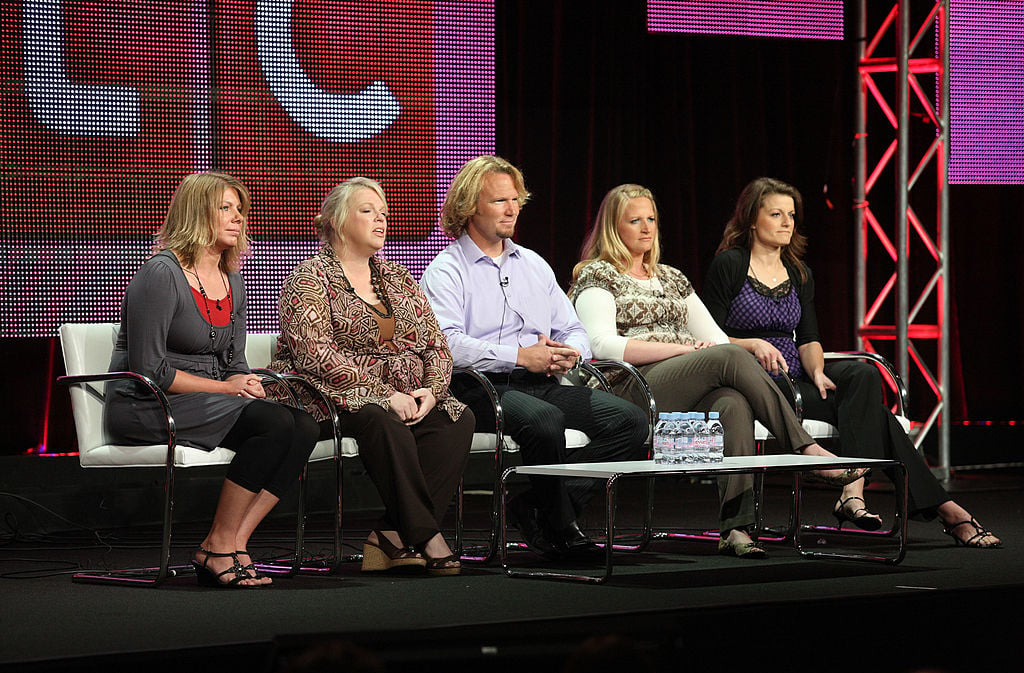 The Brown wives voiced their opinions about sharing a home
On the latest episode of Sister Wives, Kody told his wives to help him make a pros and cons list that would help them discuss the one home idea in more detail.
While second wife Janelle admitted the resale value of a single large home would be its main downfall, she was completely in favor of the idea. Janelle said she felt lonely and isolated in Flagstaff and wanted to return to the communal experience of living together with a large family.
Meanwhile, Christine was completely against living with the other wives again. She revealed that she felt she would lose her autonomy and "mom identity" if she had to live with her sister wives. Kody's third wife also wanted to be able to be physically affectionate with Kody without fearing that the other wives could walk in at any time.
Fourth wife Robyn and first wife Meri were noncommittal, but both seemed open to what the other wives wanted.
Many fans were confused about the 'Sister Wives' parents not wanting to live together
Sister Wives fans had plenty to say about the Browns living together. Many viewers didn't understand why a polygamous family would want to live apart at all.
"I can't stand Kody but he's right about the house," one Twitter user wrote. "He's thinking of the children and finances. It's not EACH family. You're one family and agreed to be one family when marrying him."
Another viewer thought that polygamy (plural marriage) could only be authentic if the family members were willing to share space. "It feels like you're not really accepting plural marriage if you're not willing to live together as one family," the Sister Wives fan argued.
Others thought the Browns' kids would benefit from interacting more on a daily basis, bringing them closer together as a family. "They're so right though, I was rewatching old seasons of Sister Wives," one fan wrote. "They were so much more of a family in the one house. The kids acted like siblings, like they had three moms. Now they're like cousins that happen to live in the same state."
Others thought the wives had a point about privacy
Meanwhile, other Sister Wives fans thought Kody was pushing his own dream too hard and ignoring his wives' feelings. In particular, several viewers didn't think Kody respected Christine's personal boundaries and desire for privacy in her marriage. Others thought there was no reason that polygamy should have to mean living in one home, even if that was considered traditional for plural families in the past.
"I'm Team Christine all the way on the #onehouse!" one Twitter user wrote. "It's important to be able to send the kids away & swing from the chandelier or get down on the kitchen island with Kody, in the privacy of her own free-standing home, if she wants to darn it!"
Another viewer agreed, writing: "Shut up, Kody! People need boundaries and your wives are telling you they don't want their boundaries crossed in one house and you're guilt tripping some of them."
Yet another believed Kody needed to slow down, listen, and take the time to take each wife's desires into consideration. "IMO, Kody is trying so hard to get the one house, he's coming across disrespectful about how his wives feel," the Sister Wives fan wrote. "It's ok for your wives to not want to see you be intimate with another wife. And it's also ok to be in a plural marriage and not live in one home."