'Sister Wives': Fans Wonder If Christine Brown Is Kody's New Favorite Spouse
Kody Brown cycles between four different houses every week. He certainly has his plate full with four wives to maintain a relationship with, and some family followers think that Kody might not dole out his attention fairly. Over the years, it has become pretty apparent that Kody plays favorites when it comes to his four wives, but the favorite seems to change. While Meri Brown and Robyn Brown appeared to get the bulk of the attention at different points, some family followers now think Christine Brown might be the preferred spouse.
Fans think Robyn Brown has lost her place as the favored wife.
Before Robyn officially joined the Brown family, most family followers would have argued that Meri was Kody's preferred spouse. Robyn quickly took her place, and a catfishing scandal has made Meri an outside inside her own family. Their relationship has seemingly not recovered.
Robyn and Kody appeared to enjoy a lengthy honeymoon period together. In fact, rumors swirled that Kody was only spending time with Robyn for awhile. In the last 12 months, though, things seemingly soured between Kody and Robyn. Massive arguments over whether or not the couple was going to buy a home in Flagstaff led to Kody suggesting he'd happily divorce Robyn. The couple even swapped insults on Twitter while new episodes aired on TLC.
With Robyn and Kody experiencing some tense moments, family followers think another wife is poised to become Kody's favorite, at least for a while. While family followers seem to love Janelle's laidback style, they believe Christine has turned out to be Kody's biggest ally.  
Christine Brown's recent social media posts feel a little different to fans
Christine has never been one to flaunt her romance. In fact, the Brown family once suggested that they try to keep the romance to a minimum in public because of the nature of their marriage. The wives also rarely post photos with Kody on social media, probably to keep jealousy between the wives at bay. That has changed recently for Christine, though.
In the last two weeks, Christine has posted about a "sexy" outfit for her date night with her man and shared some clothing pieces that she thinks are perfect for late-night dates. Her sexy date night attire was intended for a drive with her spiritual husband. Later, during a LuLaRoe Livestream, she shared a few clothing pieces that she insisted could be taken from morning to late night without a problem.
Fans noticed that Christine Brown has appeared more upbeat in recent months, too
Aside from getting a little flirty and free on social media, fans have noticed that Christine has been particularly upbeat in recent months. Christine has always been relatively bubbly, but family followers have noticed that she seems particularly happy since moving to Flagstaff.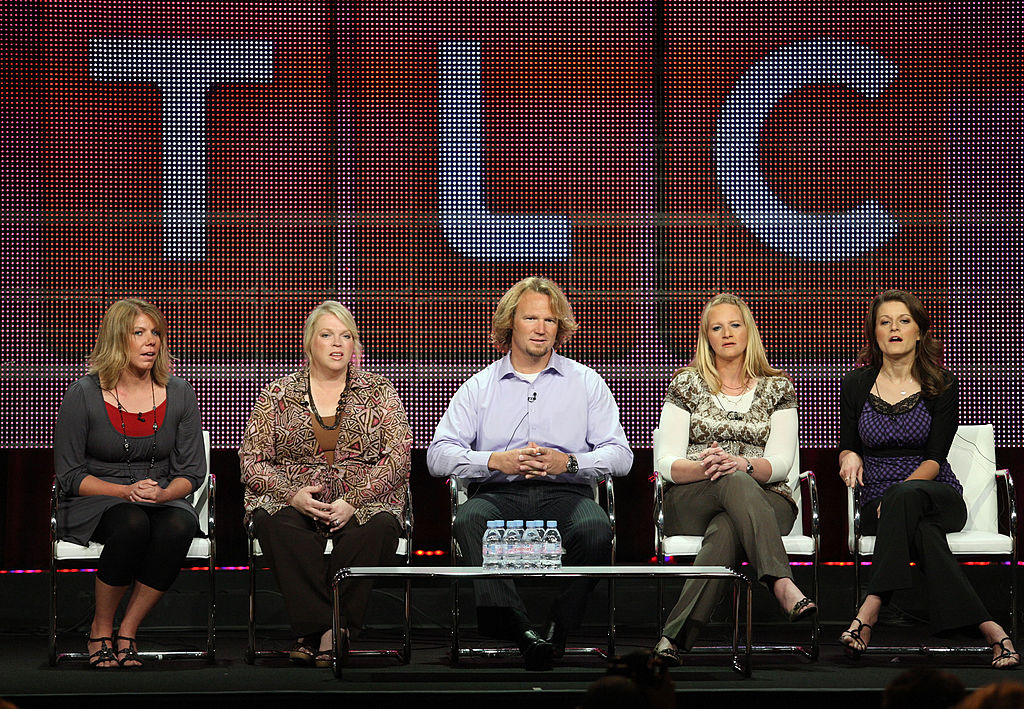 While some fans point out that Christine may have felt settled quicker than her fellow sister wives because she bought a house as soon as she landed in the city, some followers believe there is another reason for the uptick in her mood. With Kody on the outs with at least two of his wives, some think Christine may have become Kody's preferred wife, at least for the time being. Maybe she's just happy to be getting more attention than her sister wives.