'Sister Wives': Fans Wonder Why the Brown Wives Seemed To Reject Meri Brown's Offer
Meri Brown of TLC's Sister Wives has been estranged from the rest of the polygamist Brown family in recent years. Troubles with her husband Kody Brown left Meri at a standstill with her sister wives as well, as Meri and Kody considered divorce and stopped spending the night together.
On the Feb. 23 episode of Sister Wives, "Doubting Polygamy," the division between Meri and the rest of the Brown family became all the more apparent. Meri's sister wives, Janelle, Christine, and Robyn Brown, seemed to subtly reject her offer to host family gatherings at her house. Fans spoke out about the awkward moment on Twitter as the episode aired.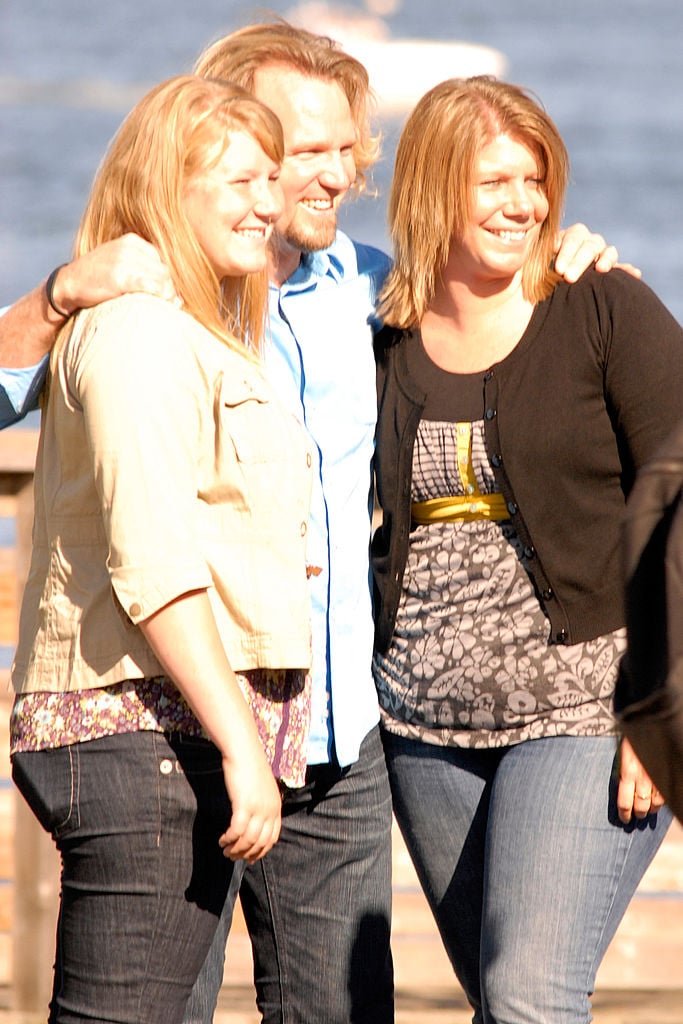 Robyn's bad news meant the family no longer had a gathering place
On the latest episode, Kody's fourth wife Robyn broke the bad news that she would have to move yet again to a new rental home in the Browns' new hometown of Flagstaff, Arizona. The owners of her rental decided to sell the house. Since their move from Las Vegas to Flagstaff, Kody's wives had had to move several times, leaving them physically and emotionally exhausted.
"This is super, super bad news," Robyn lamented. "I am beside myself, and I don't really know what to do here."
One of the most frustrating aspects of the news, Kody's third wife Christine pointed out, was that the Browns often used Robyn's rental for family gatherings (including their many children), like holidays and special occasions.
"Wait a minute, can we just sit here for a minute?" Christine said, distraught. "That's a serious family place for us right now."
"I know," Robyn agreed. "I just need prayers, and I need space for all the kids. Of course I'm gonna be looking for places where the family can gather, just 'cause that's a big deal."
Meri offered to have the family gather at her own very large rental. "I need you to know, you are welcome to gather at my house," the Sister Wives star told her family.
"Your place is great," Robyn replied noncommittally. In an interview with producers, Kody's second wife Janelle said carefully, "Maybe we'll use Meri's. I don't know."
"I've got a lot of space that goes unused," Meri continued. "So if anybody is ever interested, I'm just saying."
Kody and his other three wives were silent in response, until Robyn cleared her throat and seemed to move on with an awkward "anyway."
TLC producers picked up on the family dynamic and questioned Meri about her offer. "Do you want to comment any more on that?" a Sister Wives producer asked Meri in a one-on-one interview. She looked sad as she answered simply, "No."
Meri has felt left out of the family in recent years
This wasn't the first time that Meri has seemed to feel left out of the Brown family.
While Meri and Kody have said their marital issues began long ago, their struggles were exacerbated when Meri became an empty nester. Due to infertility issues, Meri only had one child, her daughter Mariah Brown, with Kody. When Mariah went off to college at Westminster College in Utah, Kody's first wife began to feel isolated from her sister wives, who all have at least five biological children.
What's more, Meri legally divorced Kody around the same time in order to allow him to adopt Robyn's three children from a previous marriage. While the Browns' religion doesn't recognize legal divorce as legitimate, Meri still struggled with losing the state's recognition of her marriage to Kody.
Meri was also tempted by an emotional affair with a catfish in 2015. Jackie Overton, a well-known alleged internet scammer, reportedly posed as a man in order to flirt with Meri. When the online fling was exposed, Meri and Kody's marriage seemed to fall apart. Meri has also spoken about feeling rejected by her sister wives in the wake of her problems with Kody.
Some fans were upset that Meri's sister wives seemed to reject her
As the episode aired, some Sister Wives fans took to Twitter to express their frustration with Meri's family's lackluster response to her offer of hosting family gatherings at her rental home.
Many viewers were confused about why no one seemed to respond positively, or at all, to Meri's offer. "I can't understand why everyone was so rude when @MeriBrown1 offered her house," one Twitter user wrote. "I felt really bad for her."
Another Sister Wives viewer agreed, writing in response, "Me either and it honestly irked me. That was terribly rude of all of them IMO. She was offering at the least a temporary solution so they'd have a roof over their heads in the event they didn't have a home by the time Robyn had to vacate. Not very plural family at all."
One Twitter user wrote to Kody directly to ask why Meri appeared to have been so soundly rejected by the family. "Meri made a VERY generous offer and not one of you acknowledged it! Why?" they asked.
"What is really going on with them treating Meri like this," another baffled fan wondered.