'Sister Wives': Gabe's Comment About Pregnancy Fuels Rumors That Robyn and Kody Had Another Baby
'Sister Wives' fans think that Gabe's comment about 'pregnancy' and a 'baby' could be a direct hint that Robyn is expecting.
On the Jan 2nd Sister Wives episode, Janelle Brown's son, Gabe, mentioned that he hasn't seen his father in over nine months, long enough to have a "baby." Many fans took this as a hint that Kody's fourth wife, Robyn Brown, is expecting or has already had another baby during the coronavirus (COVID-19) lockdown.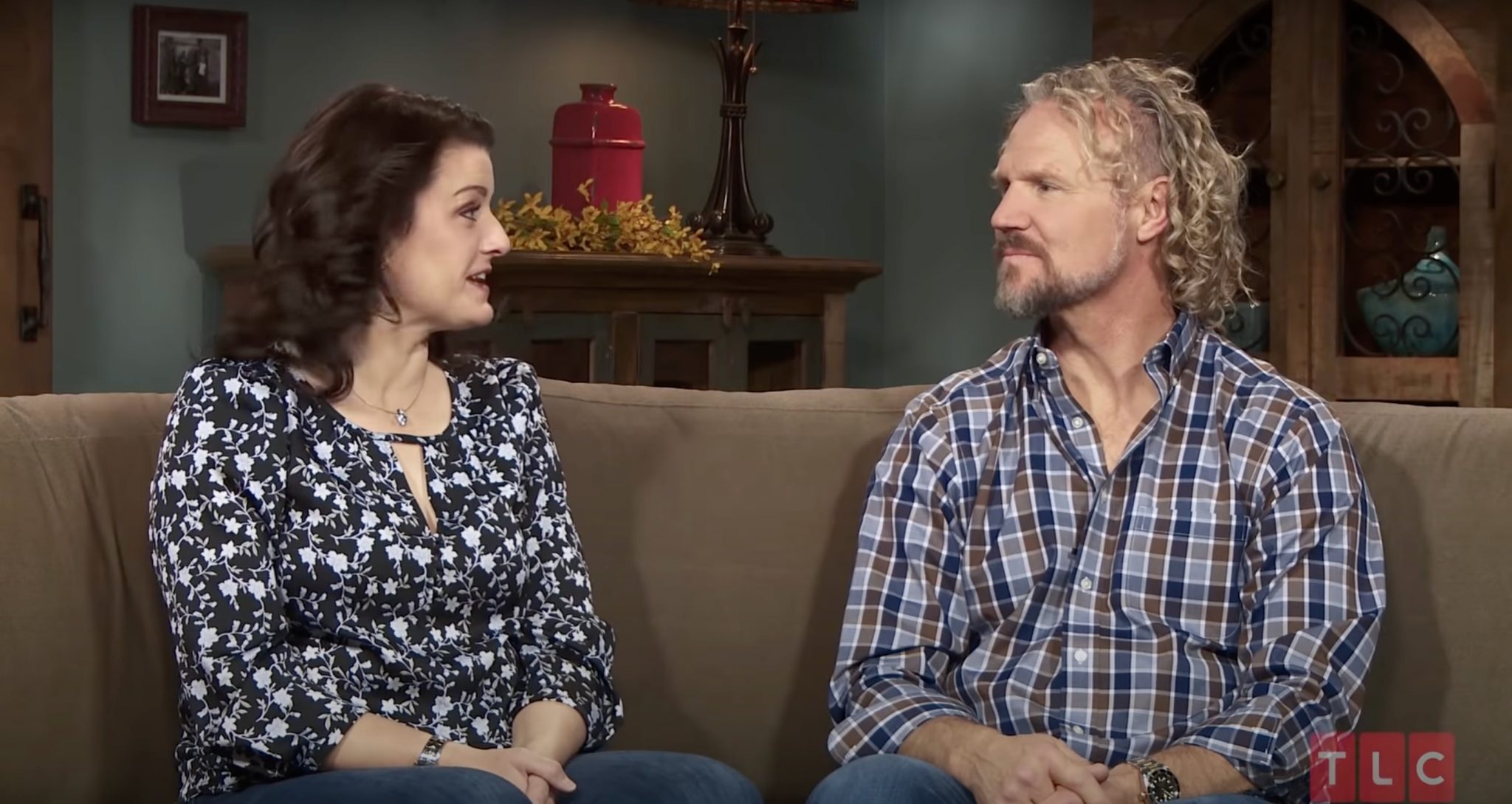 Gabe hasn't seen his dad Kody in 9 months
After Janelle's heated discussion with Kody regarding his coronavirus rules, Janelle decided to talk to her older children, Gabe and Garrison, about staying home more. Gabe tells his mom, "Dad wants to play stupid games. We can play along." Both of the older sons were upset that they would have to cut out so much of their lives for Kody to spend time at their house.
Gabe is upset that it's been so long since he's been able to spend time with his father in nine months. He says, "Of course, I'm going to rebel a little." That's when Gabe tells his mom, "Someone could have gotten pregnant and had a baby in the time that we haven't seen dad." He then reiterates, "Pregnant and baby." Then Gabe says, "How about the fact that he's been at Robyn's for nine months."
'Sister Wives' fans think this is a hint that Robyn had another baby
On the Sister Wives Reddit, fans discussed the idea of Robyn having another baby during the nine months of lockdown. One fan wrote, "I lean toward no, but Gabe's comments are interesting."
Another fan commented, "Given the Gabe was hellbent on making the point that it was 9 MONTHS and he drove home that a baby could have been born, followed by his comment that Kody had been with Robyn the whole time. Janelle didn't even acknowledge what he said and just kept going. I think she definitely had a baby."
Other hints that fuel baby rumors
While some fans aren't convinced, there will be another baby. Some fans think there are plenty of signs proving it to be true. One fan found Robyn's Pinterest page, which included a board titled, "Baby is here!" One fan wrote (via Reddit), "Why does Robyn have a 'Baby is here!' board on Pinterest filled with information for new moms?" Her last updated pin was just four weeks ago, meaning that it's a fairly recent board.
Many Sister Wives fans agree that Robyn being pregnant could help the rest of the strange behavior make sense. One fan wrote, "The covid paranoia (and I'm super careful, but sheesh), whining and crying all the time and making everything about me me me, being afraid of Meri touching her kids, needing a nanny, Kody appearing afraid to leave her alone with her children."
While both Kody and Robyn mentioned having one more baby, there's currently no actual proof either way. Still, Gabe mentioning "pregnancy" and a "baby" does make fans wonder. Sister Wives Season 16 airs Sundays on TLC and discovery+.