'Sister Wives' Grandchildren: Fans Suspect Kody Brown Isn't Really Involved in His Grandkids' Lives
Sister Wives follows the lives of Kody Brown, his four wives, and their combined 18 children. The TLC show premiered in 2010, and it is currently on its 16th season. In recent seasons, the family has been arguing about how to divide up the Coyote Pass land so they can start building homes on the joint property. However, some of the older kids are adults living on their own elsewhere — and they have already given their parents a few grandkids. Keep reading to learn more about Kody Brown's grandchildren, along with why some fans speculate he isn't very involved with them.
But first, here's a breakdown of the Brown kids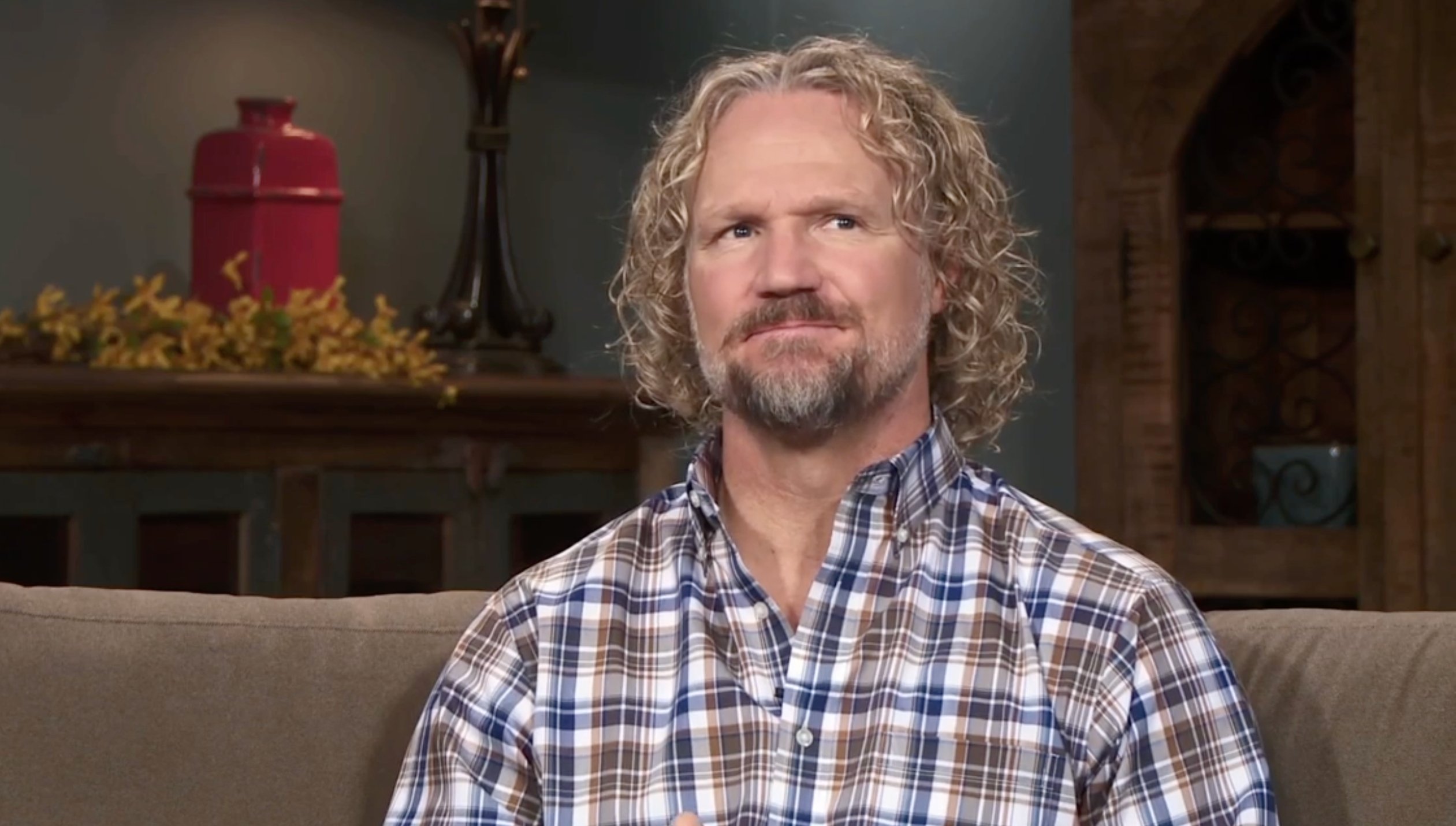 Throughout most of the series, Brown is the husband of Meri, Janelle, Christine, and Robyn. While he and Meri have been married for decades, they legally divorced in 2014. He then legally married Robyn in order to be able to adopt her children from her first marriage.
Recently, fans heard the shocking news that Christine broke things off with Kody Brown. She made the announcement in November 2021, via Instagram, after expressing repeatedly that she wanted to move back to Utah but getting outvoted by her sister wives.
The family has 18 children in total: Meri and Kody have one daughter, Mariah. Meanwhile, Janelle is a mother of four sons and two daughters: Logan, Hunter, Garrison, Gabriel, Madison, and Savanah. Christine also has had six kids, daughters Aspyn, Mykelti, Gwendlyn, Ysabel, and Truely, and son Paedon. Finally, Robyn has three children from her previous marriage — Dayton, Aurora, and Breanna, whom Kody has legally adopted — and two children biologically with Kody, Solomon and Ariella.
How many grandchildren does Kody Brown have?
Several of the 18 kids are independent adults at this point, and a couple of them have started families of their own.
Madison Rose, daughter of Kody and Janelle, tied the knot with Caleb Brush in 2016. A year later, the couple brought a baby boy into the world, Axel James Brush. They welcomed a second child, a daughter named Evangalynn Kodi Brush, in 2019.
The two were not the only ones to have a child. Kody Brown and his wives recently welcomed another grandchild via Mykelti, the daughter of Kody and Christine. Mykelti has been married to Antonio Padron for about five years. The couple welcomed a daughter named Avalon Asa Padron in April 2021.
As of December 2021, Kody Brown and his wives currently have three grandchildren — but there is definitely a high probability for more in the future. 
Mariah, the daughter of Brown and Meri, has discussed having children with her spouse, Audrey, who recently came out as transgender. The couple mentioned that they wanted two kids at some point. 
Fans believe Kody Brown does not see his grandkids much
Many TV shows have subreddits where people can discuss recent episodes and more. On the Sister Wives Reddit page, one person wondered if Brown ever goes to see his grandchildren off camera.
"Kody is textbook Deadbeat Dad. He shows up for photo ops, like graduations and award ceremonies, but disappears when it's time for day to day involvement. I'd be shocked if any of his grandkids end up close to him, especially as their parents/Kody's kids seem to distance themselves," one user commented.
Another person shared, "In past seasons, as the kids have moved out, Kody has made multiple references of the fact that the kids need to move closer or visit him. I highly doubt he's traveling to see the grandkids."
One fan believes that Brown has not met Mykelti's child yet. To another person, he appears more like a "distant stepdad-type." Fans are keeping an eye out to see whether Kody Brown sees his grandchildren more frequently in the future.
RELATED: 'Sister Wives': What Does Mykelti Brown Do for a Living? She's Following in Mom Christine Brown's Footsteps