'Sister Wives': How Big of a Deal is Meri Brown's Missing Wedding Ring?
The Brown family of Sister Wives fame is no stranger to speculation. Over the years, viewers have speculated about everything from how the family pays for their 18 children, to who Kody Brown's favorite and least favorite wife is. In recent years, speculation has focused almost entirely on Meri Brown, Kody's first and former legal wife, and where her marriage stands. The couple has had a contentious relationship ever since Meri was caught in a catfishing scandal. Now, family followers have noticed that Meri is walking around without her wedding ring. Is her missing ring that big of a deal?
Meri Brown has been spotted without her wedding ring
Kody and his four wives, Meri, Janelle Brown, Christine Brown, and Roby Brown, all traditionally wear matching Claddagh rings. While the rings have been easily identifiable on the hands of Kody's three other wives, recently, Meri has been going without.
While it's hard to tell what Meri is wearing on her finger in most pictures, a recent snapshot made it clear that she isn't wearing her ring. On May 12, Meri shared a photo that featured her hands balled up in fists. The accompanying caption was all about facing fears. Her hands were sans jewelry.
In a post from June 15, Meri waxed poetic about unity. In the photo, she's wearing a red, white, and blue shirt with the word "Unite" emblazoned across the front. Her hands, however, look naked, once again. Since the Claddagh ring is strongly associated with romantic commitment, Meri's decision to take her ring off has led fans to assume she has officially left the family.
Other signs have led fans to believe Meri is no longer an active participant in the family
There are a number of reasons someone would decide to take off their ring, and not all of them mean a divorce is imminent. Meri's decision to leave her ring at home, however, isn't the only sign that things aren't going well inside her marriage. Fans have suspected Meri is only a part of the Brown family for filming purposes for years, but speculation has picked up in the last 12 months.
Meri has spent more and more time away from her famous family in recent months. She's traveled extensively and appears to be spending the majority of her time away from Flagstaff, Arizona. During quarantine, Meri has moved between Flagstaff, Las Vegas, and Parowan, Utah. Lizzie Heritage Inn, Meri's solo business, is located In Parowan. She maintains several close friendships in Las Vegas, as well.
Fans have also pointed out that Meri has lost weight and changed up her style. She has also taken to posting inspirational quotes to her Instagram, many of which fans believe are subtle digs at Kody. While each hint alone doesn't mean Meri is done with her marriage, together, they create a compelling argument.
Is Meri's missing wedding ring a big deal?
Is Meri's missing ring a big deal, though? Not everyone chooses to wear a wedding ring at all times, and that doesn't mean there is trouble in the marriage. Some people have to leave their ring at home if they have an active job. Some couples opt not to exchange rings as a sign of commitment at all. Others only wear their wedding rings for special occasions. Fans, however, are convinced that Meri's missing ring means something because she always wore it before.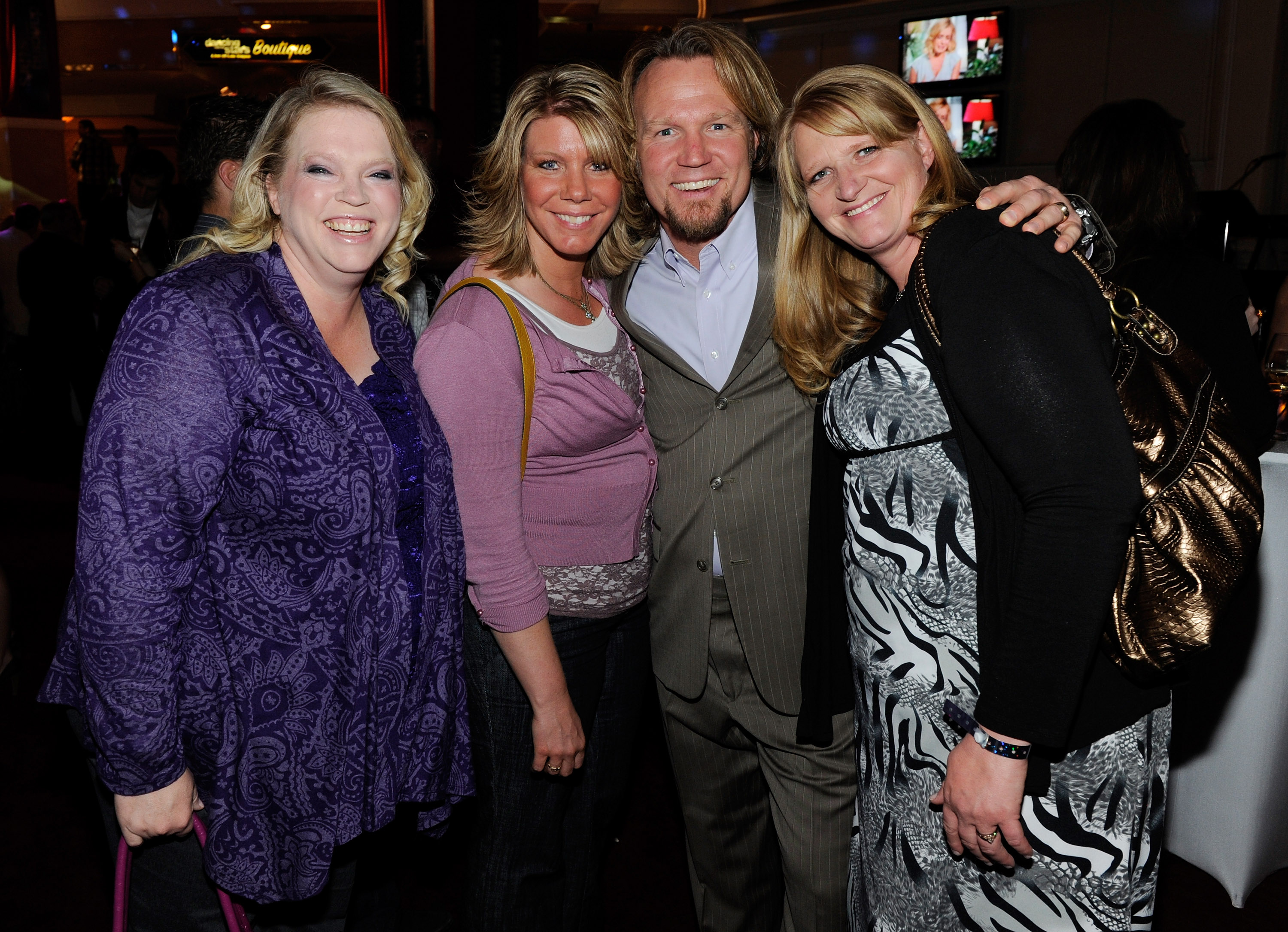 The U.S. Sun weighed in on the situation. Speaking to an alleged insider, the publication claims removing a wedding band in polygamy is a big deal. Reportedly, the missing ring might be Meri's signal that she's finally done with her marriage. She may be done dealing with Kody in a romantic way, but whether she'll actually separate herself from the family entirely, however, is an altogether different question.