'Sister Wives': How Would the Browns Feel About Mariah Brown Having Kids With Audrey Kriss?
Mariah Brown, the only daughter of Kody and Meri Brown on TLC's Sister Wives, is the sole member of the polygamist Brown family to come out as gay thus far. Despite their religious beliefs, Kody and his four wives (Meri, Janelle, Christine, and Robyn Brown) welcomed Mariah's fiancée, Audrey Kriss, into their large family with open arms.
On the Mar. 15 episode of Sister Wives, "Growing Up Gay and Religious," Mariah's four moms traveled from Flagstaff to Chicago without Kody to visit the 24-year-old grad student. There, Mariah and Audrey opened up about their plans for the future, including marriage and even potential children.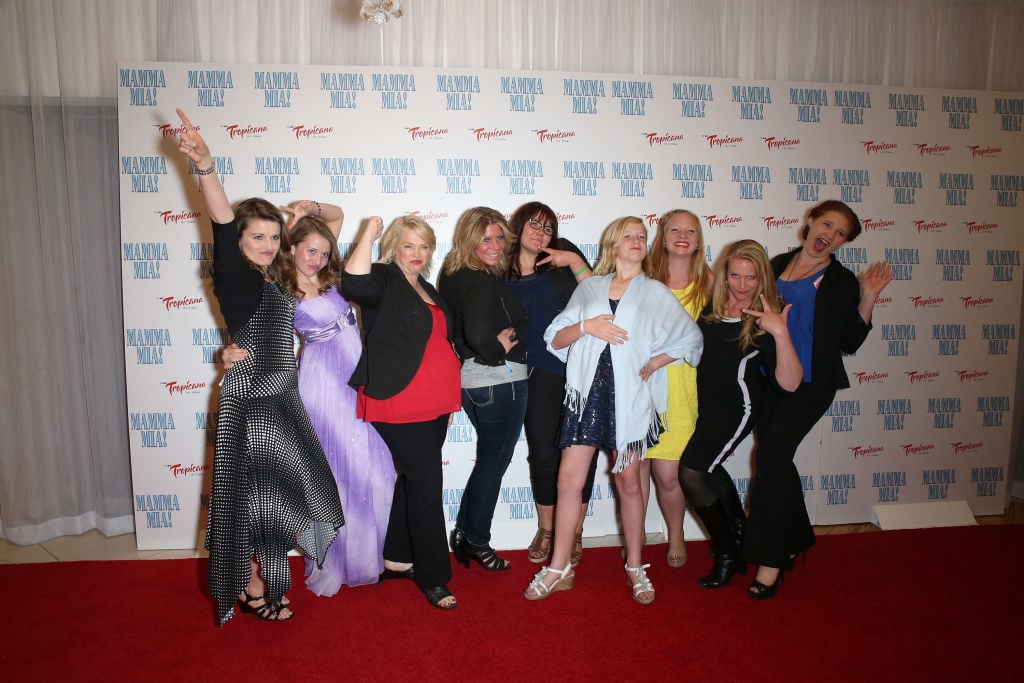 Meri said she would be 'so okay' with Mariah having kids with Audrey
On the latest Sister Wives episode, Meri and her sister wives visited Mariah and Audrey in Chicago, where Mariah is in a master's program for social work and social justice at Loyola University Chicago. Over lunch, the women discussed Mariah and Audrey's plans for the future, from marriage to kids.
"We have to have children on the 29th, because my birthday is on the 29th and Mariah's birthday is on the 29th," Audrey said, hinting that the engaged couple has discussed having children.
"They definitely have talked babies," Meri revealed to TLC producers.
"Well, they should. There's two wombs," Kody's fourth wife, Robyn, quipped in response.
Meri gushed about the possibility of grandchildren, as her sister wives enthusiastically agreed about their excitement. "The fact that they're talking babies, I'm so okay with that," she told Sister Wives producers. She didn't know exactly how it would happen—whether through pregnancy or adoption—but she said she was thrilled that it would happen "some way, somehow."
"However it happens, at least there's grandbabies," Kody's second wife, Janelle, agreed.
Mariah and Audrey said they wanted two children
The couple, who got engaged in Jan. 2019 at the Women's March and tentatively plan to marry in 2022, elaborated on their plans for future kids in a sit-down interview with Sister Wives producers. While they definitely want children, they don't plan on matching Mariah's parents' whopping total of 18 kids.
"We've decided probably two. Yeah, probably two kids," Audrey said as she cuddled with her wife-to-be on the couch.
"Because an only child sounds horrible," Mariah added. "And more than that sounds like too much."
Audrey would most likely be the partner to get pregnant
While Meri and Kody's daughter isn't sure how she and her fiancée will have children, she knows she doesn't want to be the one to get pregnant.
"We don't really know how we will have kids, but if we do decide to have children—like, our own children rather than adopting—Audrey would do that," Mariah told Sister Wives producers. "That's not my thing. I'm good. I have never had the desire to be pregnant or to give birth."
Meanwhile, Audrey was more than excited about adding another grandchild to the Browns' huge family. "I got it," she laughed, adding: "My body was built for this, I'm ready!"