'Sister Wives': Is Kody Brown Older Than His Four Wives?
'Sister Wives' star, Kody Brown, has made a name for himself on reality TV for having four wives. Is he older than all of them?
Polygamy has lost its appeal for Sister Wives star Kody Brown. Now in his 50s, Kody appears to have tired of the demands of having four wives and has made it clear that he no longer advocates for plural marriage. Kody has been leading his plural marriage, which includes wives, Meri Brown, Christine Brown, Janelle Brown, and Robyn Brown since 1990. So, how old is Kody, and is he much older than his wives?
How old is Kody Brown?
Kody, born in 1969, didn't start out with polygamist intentions. He once explained that his father, Winn Brown, took a second wife when he was already well into his teen years. Kody reportedly struggled with the idea of polygamy at first. He married his first wife, Meri, in 1990 and enjoyed a monogamous marriage for three years. His second wife, Janelle, joined the family in 1993. 
Even after marrying Janelle, he explained, his intentions weren't exactly romantic. Janelle and Kody have a bond that is described as "cerebral." His third wife, Christine, joined the family the following year. All fell quiet until 16 years later, when his fourth wife, Robyn, was added to the family.
Kody is older than Meri, Christine, and Janelle Brown by a few years
Kody's first, second, and third wives are all relatively close to him in age. Meri, his first wife, was born in 1971, making her almost exactly two years younger than Kody. Their birthdays are just one day apart. His second wife, Janelle, is much closer to him in age, though. Janelle will turn 52 in May, meaning she's just four months younger than her husband.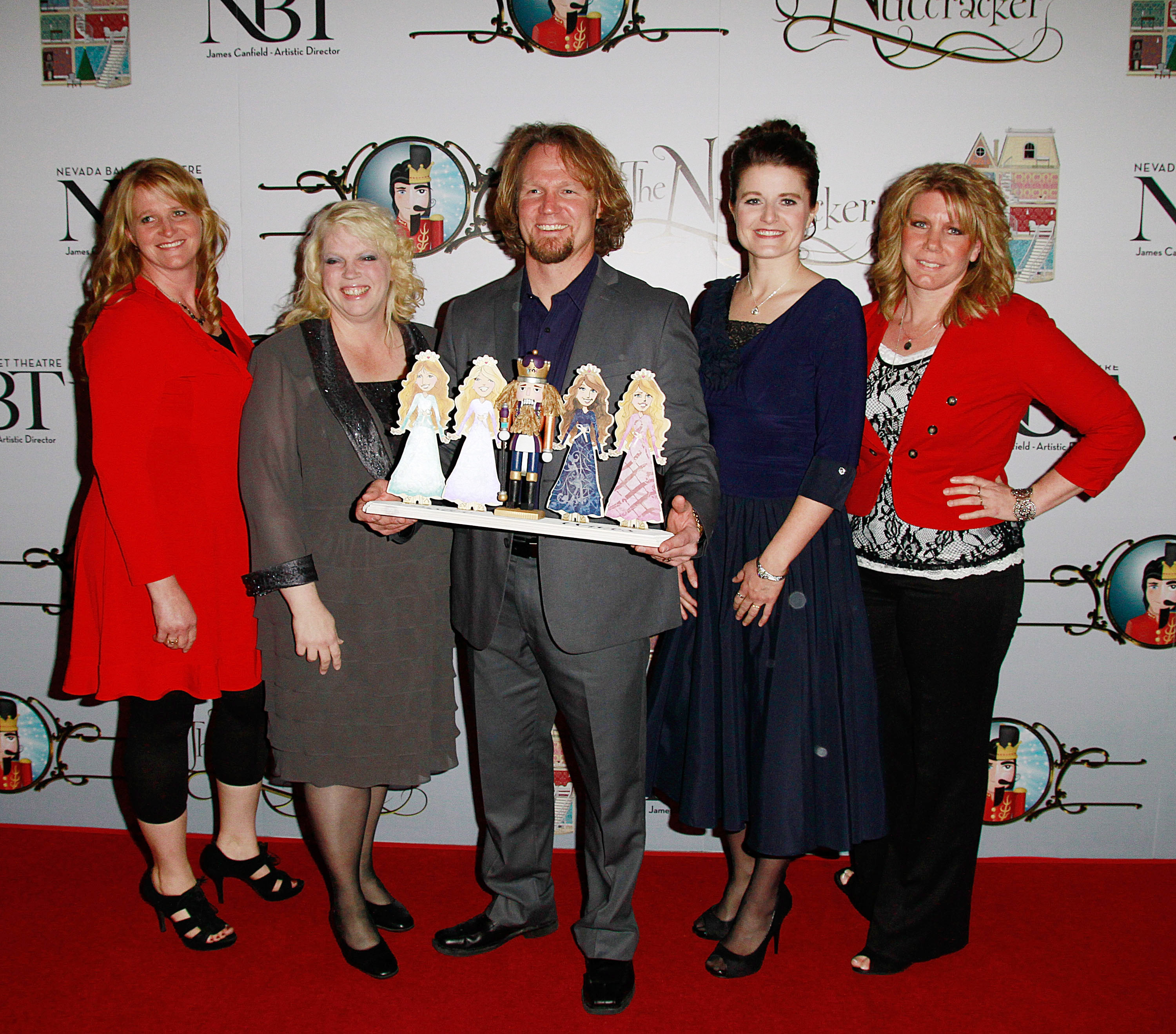 Christine, until Robyn came along, was the youngest of the wives. At 48, she is four years younger than Kody and was interested in him from the time she was just 18. Christine and Kody didn't marry until March 1994, just a month before she turned 22. Christine, in the family's book, Becoming Sister Wives, described her wedding day as awful. Kody was described as "morose" during the event.  
Robyn Brown is substantially younger than Kody and her sister wives
Kody's fourth wife is the youngest of the bunch. Robyn, who just turned 42 in October, is nearly 11 years Kody's junior. The pair met at a church event and began dating. They had a spiritual marriage ceremony in 2010 to mark Robyn's official entrance into the family. In 2014, Kody legally divorced his first wife, Meri, so that he could marry Robyn. The pair were legally wed in 2014.
Since Robyn joined the family in 2010, things have been going poorly. Some family critics believe that Robyn upset the family's delicate balance way back in 2010 and that they never found their footing again. While Kody insists that isn't the case, it makes logical sense. At least in terms of the adult structure, the family had gone unchanged for 16 years when Robyn became a sister wife. There have been rumors that Kody has taken a much younger fifth wife, but a fifth wife has not yet materialized.