'Sister Wives': Is This the Real Reason the Browns Moved to Flagstaff? Fans Have a Theory
Since the 2020 season of TLC's Sister Wives began, many fans of the show have been baffled by the polygamist Brown family's decision to move from Las Vegas to Flagstaff, Arizona. 
For one thing, the sudden move left all four brand-new Las Vegas homes either lingering on the market or not even up for sale yet. Third wife Christine Brown said the family was financially "drowning," crushed by the weight of four mortgages back in Vegas along with moving and rental costs in Flagstaff. The family had trouble selling their homes, leaving them desperate and scrambling.
What's more, most of the Brown kids didn't seem happy about the decision. Some of the Sister Wives' kids even had to leave their friends and schools behind right in the middle of high school. 
So why did the Brown family move to Flagstaff? While the Browns had their own reasons, some Sister Wives fans think the real explanation might have something to do with fourth wife Robyn Brown.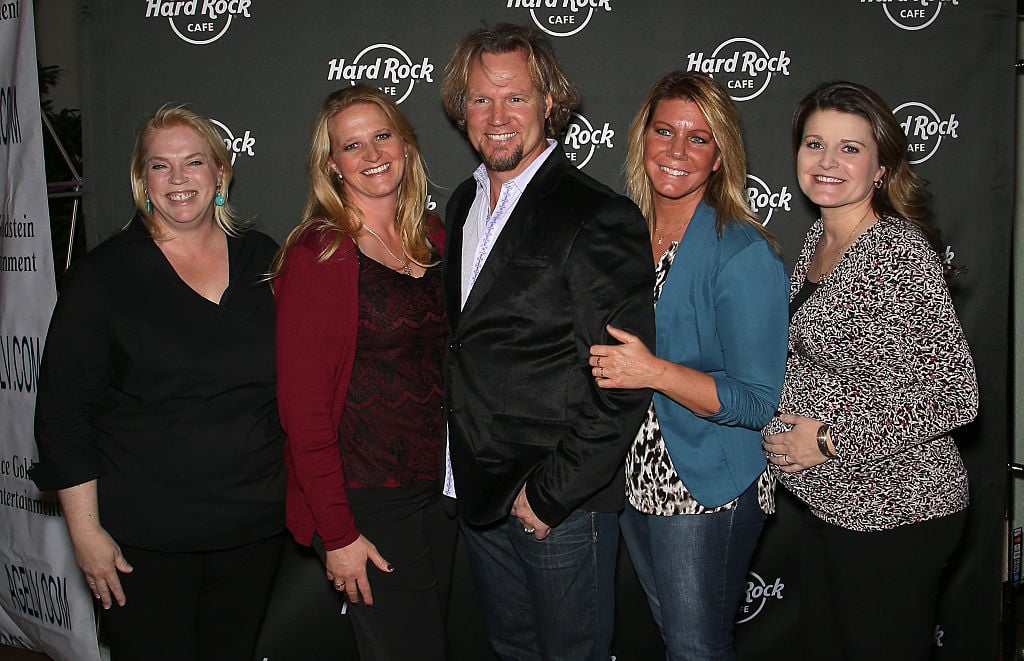 'Sister Wives' fans have been confused about the Browns' move to Flagstaff
On the Jan. 5 Sister Wives season premiere, the Browns claimed they had been planning a move for a while. Kody and his wives originally left Utah for Las Vegas because they feared they would be criminally prosecuted for their practice of polygamy. The family told People they wanted a "slower lifestyle" and more time outdoors in Arizona. 
Robyn also said on the show that the religious family was nervous about what their kids were getting exposed to in Nevada. "Vegas changed a lot over the last few years," she said. "So we started worrying a lot more about what the kids are getting exposed to."
Kody added that the family would feel safer in a slower-paced, more rural area. "We needed to move out. We needed to make an adjustment," he said. "The timing was just right for getting our kids out of Las Vegas and into a safe place."
Some viewers think Robyn Brown holds the key
Some Sister Wives fans aren't buying the Brown family's explanation for the move. 
Many believe that the decision had more to do with Robyn's oldest son, Dayton, from a previous marriage. Dayton is now attending Flagstaff-based Northern Arizona University (NAU) on a scholarship, and Robyn said on the show that she was worried about how far he would be from Las Vegas and the rest of the family because of his developmental disability.
Robyn's comments, and Dayton's college plans, led some fans to believe Kody uprooted his wives and kids because of his fourth wife only. 
"You know what's 'incredibly sad and weird,' Robyn?" one critic wrote to Robyn on Twitter. "Forcing a million kids and 3 other grown women to sell their beloved homes and move across the country because Dayton is starting college in Flagstaff."
Another Sister Wives viewer agreed, writing that it was far too coincidental that Robyn's son was starting school in the Browns' new city at the same time of the move. "Coincidentally, they moved to Flagstaff where Robyn's son Dayton got a scholarship to college," the Twitter user wrote.
Yet another fan agreed with the theory. "When we learned Robyn's son Dayton was accepted to the university in Flagstaff, it became all too clear why they were moving and why there was such a rush," they wrote on Twitter.
For her part, Robyn vehemently denied the rumors in Apr. 2015. Kody's fourth wife took to Twitter to claim that, while Dayton had received a scholarship to NAU, he was originally planning to attend the University of Nevada, Las Vegas, until the family announced their plans to move.
Many 'Sister Wives' viewers believe Robyn is Kody's favorite wife
Although Robyn denies that the Brown family moved for her or her son, some Sister Wives fans might believe the rumors because they've long suspected that Kody's fourth wife is his favorite. 
Viewers have long believed that Kody seemed to spend more time with Robyn and her children, especially since he legally divorced first wife Meri Brown in 2015 in order to adopt Robyn's kids. Since then, Kody and Robyn have had two more kids together. Sister Wives viewers believe Kody is more affectionate with his youngest wife. 
"I definitely think Robyn is his favorite. He constantly shows her special treatment," one Twitter user wrote. 
Another viewer added that Kody was likeliest to be swayed by Robyn's desires over the needs or wants of any other wife. "Kody give it a rest," the critic wrote on Twitter. "You moved because of your favorite Robyn."