'Sister Wives': Janelle Brown and Christine Brown Both Predicted the Family's Breakdown Years Ago
Christine Brown and Janelle Brown foresaw the family drama years before Christine eventually left the Brown family. Their words in the early seasons of 'Sister Wives' are prophetic.
In November 2021, Christine Brown announced her separation from her polygamist husband, Kody Brown. The announcement didn't necessarily shock Sister Wives fans. Christine's displeasure was heavily featured in season 15 of the series, and TLC captured the complete breakdown of her marriage during the show's 16th season. If you look back, though, both Christine, Kody's third wife, and his second wife, Janelle Brown, predicted the eventual breakdown of the family nearly a decade ago. 
Christine Brown voiced her fears about Kody replacing his family in season 1 of 'Sister Wives'
Christine made her feelings about adding a fourth wife known even before Kody and his fourth wife, Robyn Brown, were married. In the earliest episodes of the series, the mother of six said she was uncomfortable with the idea of an additional wife. Kody married again, anyway. Christine continued to voice her displeasure. 
A Reddit user dug up a clip from the show's second episode that proves she was never on board with growing the family. In the clip, Christine muses that Kody has replaced his family with "Robyn and her kids." While Kody has long insisted that wasn't the case, his actions in the most recent seasons of Sister Wives suggest otherwise. 
Janelle Brown worried Kody and Robyn would 'run off into the sunset together' 
Christine isn't the only wife who has expressed serious and significant concerns about how Kody treats his newest wife. In 2015, Meri Brown, Kody's first legal wife, shocked her family when she announced she would legally divorce Kody so he could marry Robyn and adopt her children from a previous marriage. While Meri, Kody, and Robyn presented the decision as altruistic, not everyone in the Brown family was OK with it.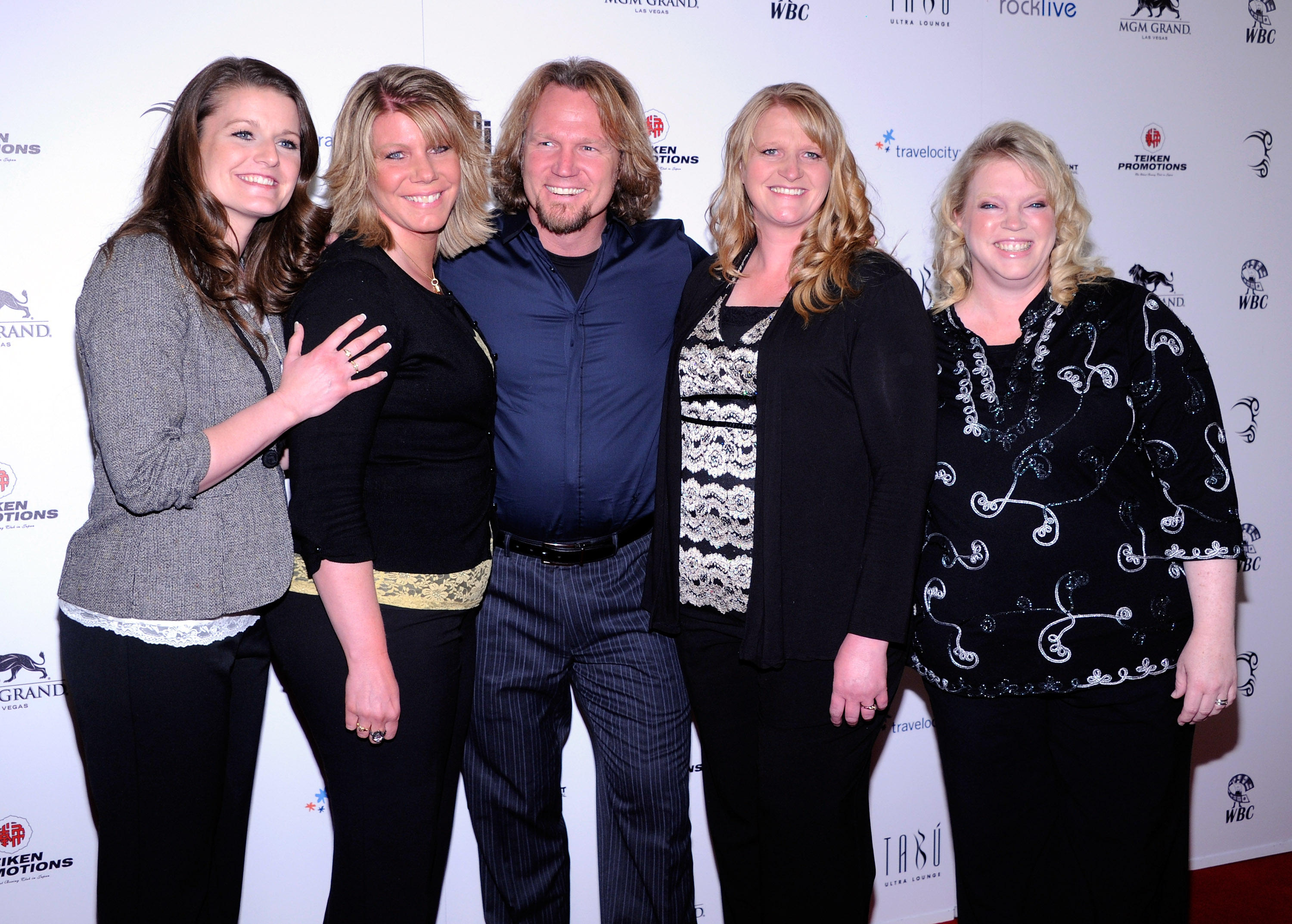 Janelle expressed concerns about the decision. After digesting the news, she told Kody, in an interview segment, that she was concerned he and Robyn would "ride off into the sunset together." Robyn's age and relative newness likely played into Janelle's concerns. Clearly, Janelle's worries were not unfounded. 
'Sister Wives' fans have watched both predictions come true 
Janelle and Christine's statements feel especially prophetic now. For the last several seasons, Sister Wives fans have watched the Brown family spiral completely out of control. It appears to be for the very reasons that both Janelle and Christine predicted. Since moving to Flagstaff, Arizona, the Brown family has been more separate than ever before. Fans were quick to notice that Kody seems to have settled into monogamy with Robyn. He also appears closer to the children they share, than the children he shares with his other wives.
During season 16 of Sister Wives, Kody has spent almost no time with Meri, Janelle, Christine, and their children. He told Christine he wasn't interested in an intimate relationship any longer. Fans theorize that he and Janelle don't have intimate moments, either. Meri has revealed that she barely sees Kody and that they haven't had sex in more than a decade. Based on everything that's going on, it appears that Christine and Janelle's concerns were completely founded. So, is Kody suddenly monogamous? In practice it seems so.