'Sister Wives': Janelle Brown Defends Robyn Brown To Fans
Janelle Brown, Kody Brown's second wife, took to Twitter during the most recent episode of TLC's 'Sister Wives' to defend her sister wife, Robyn Brown, from social media critics.
Kody Brown and his four wives (Meri, Janelle, Christine, and Robyn Brown) have always been open about the fact that their marriages aren't perfect. But the Browns' argument on the latest episode of TLC's Sister Wives was nothing short of explosive, surprising many devoted fans.
During the Mar. 1 episode of Sister Wives, "This Land Is Your Land…Or Hers," Kody's second wife Janelle live-tweeted as the Browns' biggest on-screen argument yet aired. After fans flooded the comments with negative remarks about Kody's fourth wife, Robyn, Janelle took to Twitter to defend her youngest sister wife.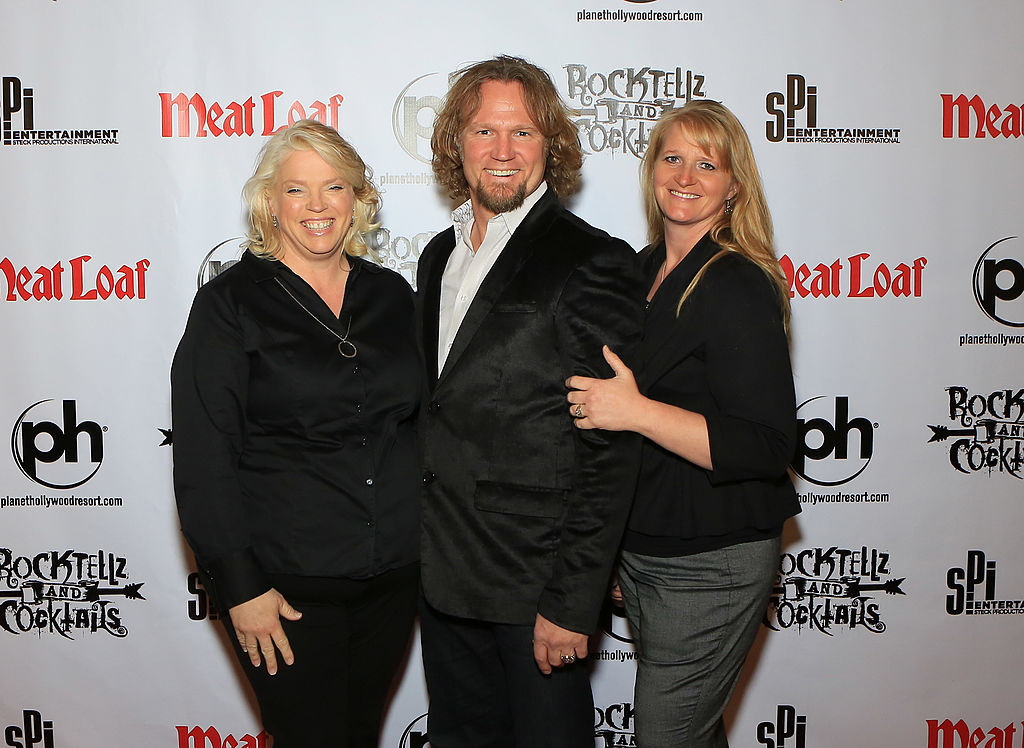 The 'Sister Wives' cast got in an explosive argument over property division
When Kody and his four wives visited their land, Coyote Pass, in Flagstaff, Meri and Robyn both claimed to have had the last pick in terms of which part of the property they could build on. That's when a fight broke out, with Meri accusing Kody of misrepresenting their conversation and Kody claiming Meri played "mind games."
"He basically told me that was what was left," Robyn told Kody's first wife.

Meri interrupted, "That's not at all the conversation, Robyn."

"Are you mad at me?" Robyn wondered, to which Meri replied, "Not you. Kody's totally talking for me right now…He relayed the conversation wrong, FYI."

Finally, Robyn walked away from the confrontation, saying, "I feel like I'm being jerked around a little bit."

Meri told TLC producers that Kody wasn't taking accountability for his role in the argument. "It's like he had the same exact conversation with Robyn that he did with me," she claimed.

Meanwhile, Kody said he was simply trying to "appease" Meri. "I was literally giving Meri first choice," the Sister Wives star argued. "That's all I was doing, was trying to keep Meri happy."
After Meri left, Robyn returned, and the confrontation escalated even further.
Kody accused his first wife of being manipulative and trying to get control over her sister wives by purposely being indecisive. Janelle and Christine tried to calm him down, while Robyn told Kody to keep his personal relationship with Meri separate from the family. "I'm sick of trying to accommodate Meri," he finally said.
Janelle defended Kody's fourth wife on Twitter
During the episode, Kody's second wife, Janelle, took to Twitter to give her two cents on the situation. She insisted the Browns were still very much a family, despite their one disagreement. Janelle also told Sister Wives fans the show wasn't scripted and that they sometimes forgot the cameras were there at all when things got out of control.
The Sister Wives star also defended Robyn in response to a number of viewer comments that insinuated she was to blame for the family's woes.
"Just a quick reminder for a few of you – and you know who you are," Janelle wrote on Twitter. "Robyn has been in the family since we first 'met you all' so many years ago. She was there in the first episodes. So I think this 'since Robyn came' doesn't make any sense."
Fans had mixed reactions to Janelle's defense of her sister wife
Sister Wives fans flocked to Janelle's Twitter post to express their opinions on the Browns' complicated family dynamic.
Some viewers defended Robyn against the hate she often gets on social media. "Love Robyn, she is a pleasure to watch on the show," one fan wrote.
Another agreed, adding that the problems were really between Kody and Meri. "That is unfair to Robyn," the Twitter user argued. "Also, it's sad to see Kody and Meri not be a close couple. There's clearly some strong [dissent] between them. I don't see how they can get through it because it doesn't appear they can work through anything. Kody acts like he can't stand her."
But others thought it was clear that Robyn's legal marriage to Kody had shifted the power dynamic in the family significantly. "I think it's because we saw Meri sacrifice for Robyn's children," one Twitter user wrote. "I love you all. You and Christine are my faves. But I think Kody is mean to Meri lots of times."
Along the same lines, another Sister Wives fan wrote, "I think since Kody legally married her things began to change. Honest question, if Kody [doesn't] love Meri why don't you all encourage him to set her free. We all have baggage and she deserves to be loved!"