'Sister Wives': Janelle Is 'Really Happy' Being Separated From Kody
In a preview for part 3 of the Sister Wives One-on-One Season 17 special, Janelle Brown is "really happy" since she separated from her husband, Kody Brown. After 28 years of marriage, Janelle is living on her terms and loving it.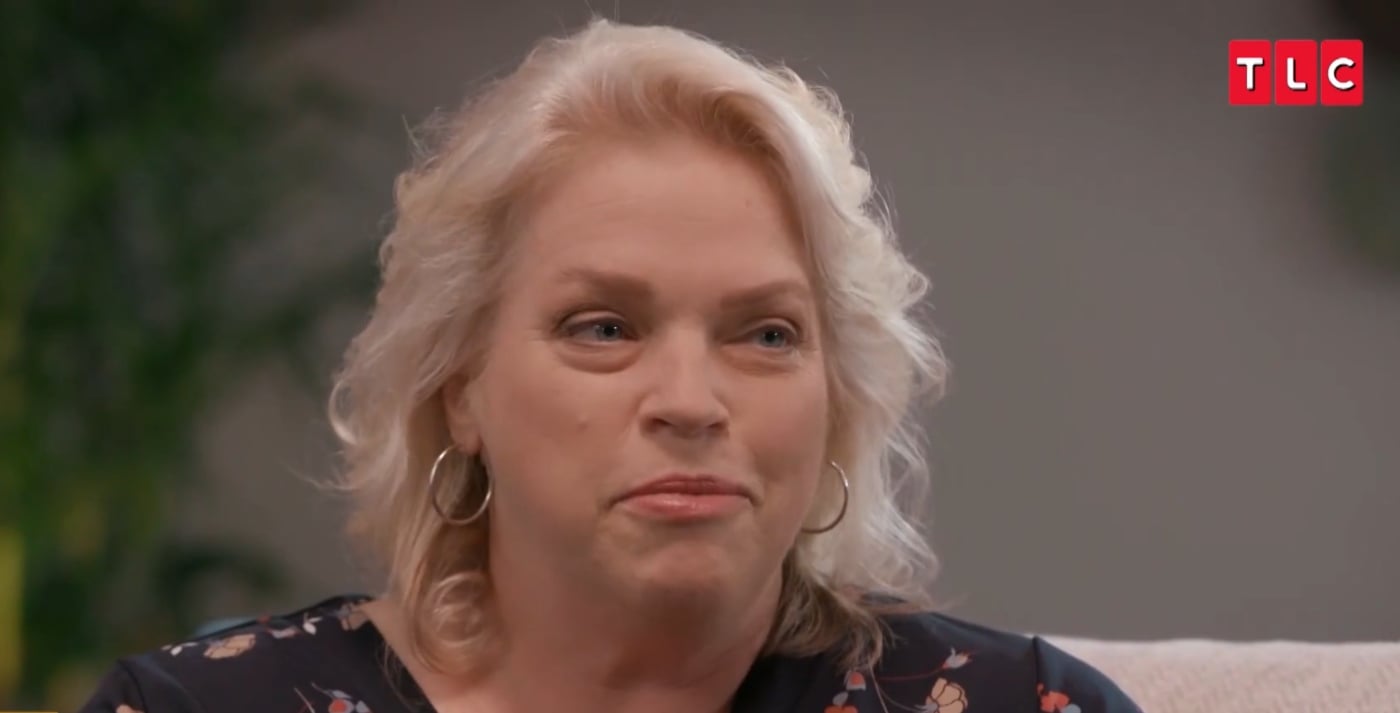 Janelle and Kody are separated
At the Sister Wives 'One-on-One' reunion, Janelle announced her separation from Kody after 28 years of marriage. The coronavirus (COVID-19) pandemic left the Brown family divided, which caused the collapse of many of his marriages and relationships with his kids. Janelle left after seeing Kody's lack of effort in mending his relationship with their sons, Garrison and Gabriel.
Kody had given his sons an ultimatum: In order to talk to him, they must apologize to him and his fourth wife, Robyn Brown. He then said he changed the request and would have a conversation with them. But Janelle started to "lose respect" for Kody since he's made no effort to mend his relationships with his children.
Janelle is 'really happy' being apart from Kody
In the clip (via ET Online), Janelle tells host Sukanya Krishnan, how life has been after separating from Kody. "Kody and I have separated, and I'm happy, really happy," she revealed.
Janelle is aware that the faith of their church advises that married couples stay in their marriages and "work it out." But she thinks both she and Kody recognize they're no longer happy in their marriage.
Kody is all too aware of Janelle's happiness, adding, "Janelle has made it pretty clear to me that she's enjoying her life without me."
Kody is open to reconciling with Janelle
The host asked Kody if he'd be willing to reconcile his marriage to Janelle. "Oh yeah, absolutely. Yeah. But I won't go to a place where I'm not respected because love doesn't matter to me. Respect matters to me," Kody replies.
Kody confirms that he and Janelle are separated. "Pretty stupid for people who love each other, huh?" he adds.
"I want to fix it, yes, but that's a whole new negotiation," he says. "We're in a new place. Christine's left. Janelle likes her. That's like, why couldn't you have been good sister wives when you were sister wives? That's such a mess," Kody concludes.
Janelle and Christine have been open about the friendship they gained after their marriages to Kody ended. While they're no longer sister wives, they bonded over their shared experience of raising children together. And both Christine and Janelle are happier than ever.
Part 3 of Sister Wives: One-on-One special airs Sunday, January 8, at 10 p.m. ET on TLC.