'Sister Wives': Janelle Brown Once Revealed That Housekeeping Differences Led to Drama Between the Wives
Janelle Brown married Kody Brown in 1993 and became his second wife. However, several years into the marriage, the Sister Wives star walked away from her plural family, purchased a home, and refused to live under the same roof as her sister wives ever again. Janelle only agreed to come back to the family when Kody purchased a home with separate apartments for each of his wives. Janelle once admitted that one of the reasons she left the family was because of housekeeping differences.  
Janelle Brown revealed that a housekeeping difference led to tension in her marriage early on
Janelle's decision to leave the family behind came eight years into her marriage. She had just given birth to her fifth child, Gabriel Brown when she decided to walk away from plural living to find some peace. In the family's book Becoming Sister Wives, Janelle revealed that tension in the house was high, and a housekeeping issue was a point of contention.
RELATED: 'Sister Wives': How Did The Browns Choose Plural Marriage?
In the memoir, Janelle said she enjoyed living alone because she didn't have to worry about doing dishes. According to the mother of six, she had no issue leaving dirty dishes in the sink at night, opting instead to deal with them in the morning. However, her sister wives, Meri Brown and Christine Brown had different ideas. The duo harped on Janelle to get the house clean at night so that they could wake up to a clean space the next morning.
Janelle, Meri, and Christine lived under the same roof for the first 10 years of their marriages
Janelle's hiatus from plural living lasted two years. She only agreed to move back when Kody purchased a house with three separate apartments. The house's unique setup allowed for plenty of family time. It also ensured that each of Kody's wives had space to set their own rules.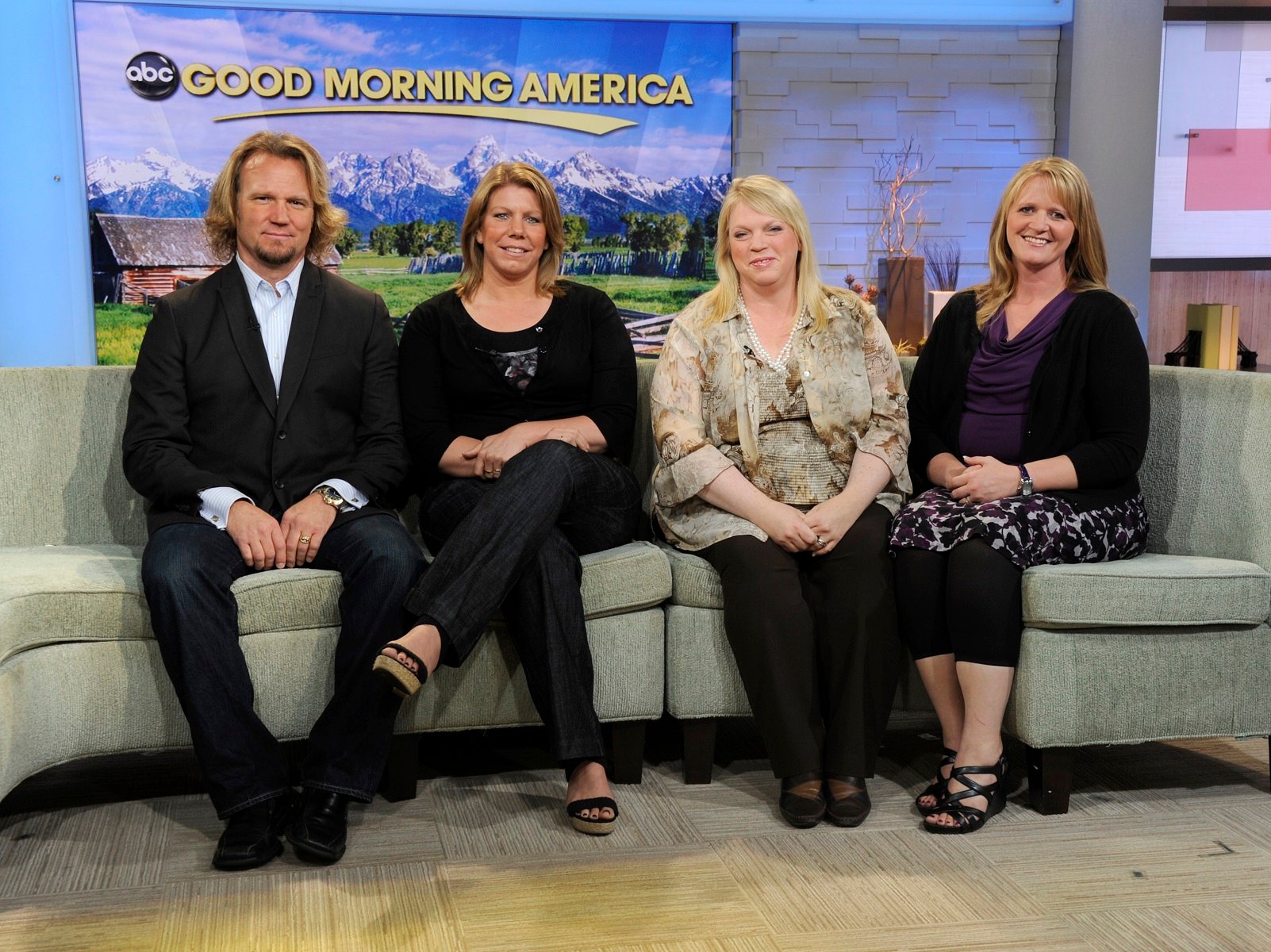 Before moving into the house, seen on season 1 and season 2 of Sister Wives, Meri, Christine, and Janelle lived together, sharing a kitchen and living room. Their only personal space was their bedrooms. The crowded quarters didn't just house Kody and his three wives, though. 10 children also called the small house home.
How many Children do the 'Sister Wives' stars have?
After fleeing Lehi, Utah, the Browns settled in Las Vegas, Nevada. By then, Kody had added another wife and several more children to the family. So how many kids are there? Kody and his first wife, Meri Brown, share one child. Mariah Brown was born in 1995. Meri and Kody struggled with infertility in the years after Mariah's birth.
RELATED: 'Sister Wives': Robyn Brown Dragged on Twitter for Being a Hypocrite
Janelle, Kody's second wife, got pregnant quickly and easily, she revealed in the family's 2012 memoir. The pair share four sons and two daughters. Christine and Kody also have six children. Together they have five daughters and one son. Christine's three oldest children have settled down in Utah. Kody's fourth wife, Robyn Brown, brought three children from a previous marriage into the family. Robyn and Kody also have two children together. Kody later adopted Robyn's three children. In total, the family has 18 children.