'Sister Wives': Janelle Brown Reveals the Hardest Part of Going Public About Polygamy
Janelle Brown opened up about the hardest part of going public about polygamy in a new 'Sister Wives' Q&A session.
Sister Wives season 15 premieres on Valentine's Day 2021 at 10 p.m. EST, bringing the polygamist Brown family back to TLC.
Kody Brown and his four wives – Meri, Janelle, Christine, and Robyn Brown – will navigate the COVID-19 crisis in their new hometown of Flagstaff, Arizona, and welcome Maddie Brown Brush's new baby with her husband, Caleb Brush, into the fold. Sister Wives fans will also see conflict unfold between Kody and his wives – especially his first wife, Meri, and his third wife, Christine.
Kody's second wife, Janelle, recently took to TLC's official Instagram to answer fans' questions in anticipation for the new season of Sister Wives.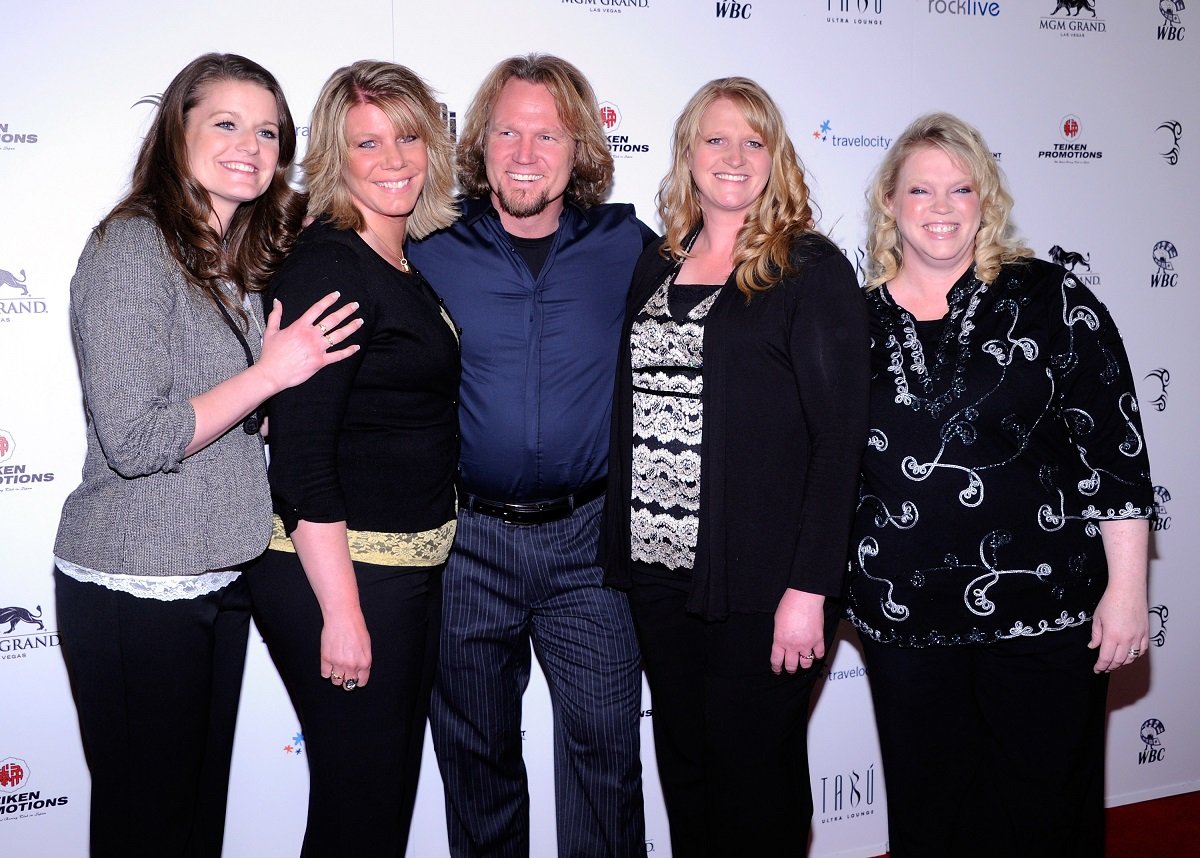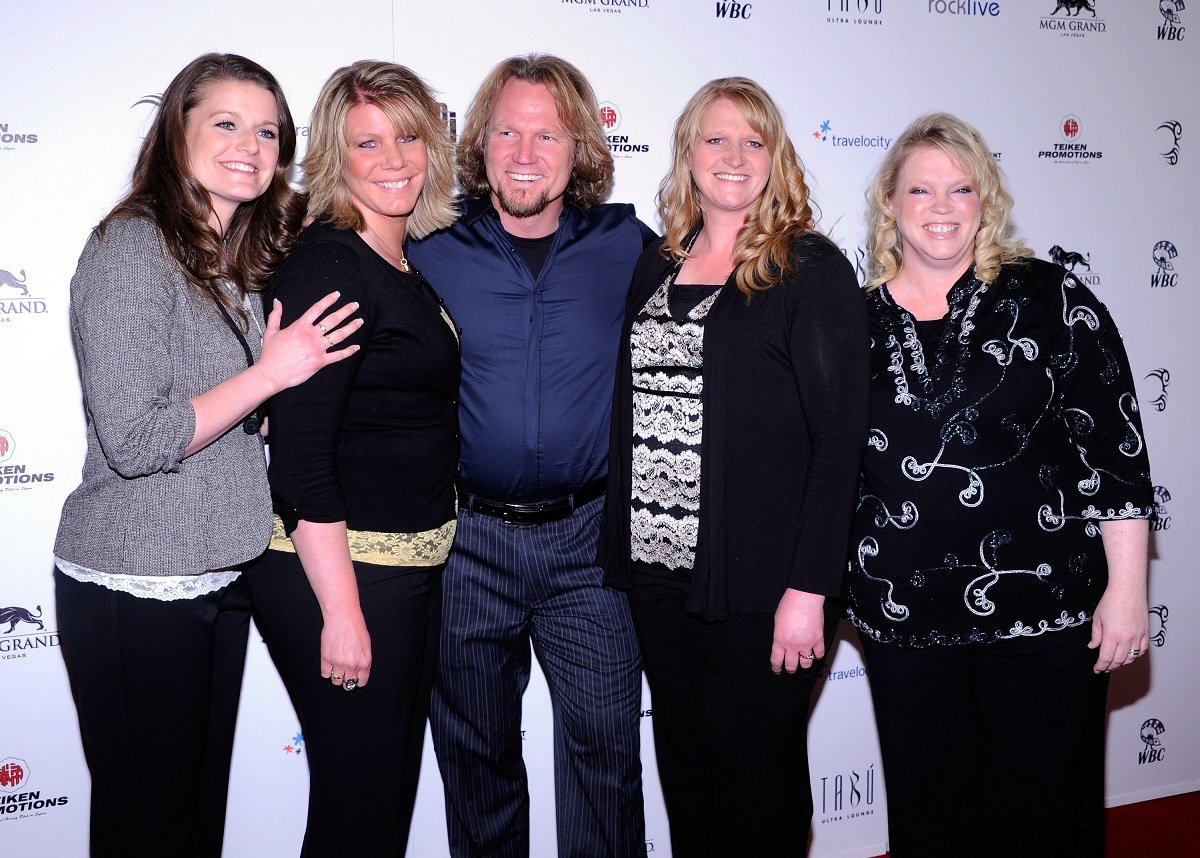 Kody's second wife revealed the most challenging part about going public
Janelle has often been known as the most practical and reserved of Kody's four wives. For a number of years, she was Kody's only wife to work full-time outside of the home.
After growing up in the mainstream Mormon church, or the Church of Jesus Christ of Latter-Day Saints, she became a fundamentalist Mormon and embraced the practice of polygamy. Janelle and Kody have six kids together, and they've often had one of the most seemingly peaceful marital relationships in the family.
The Sister Wives brood decided to go public with their practice of polygamy – which they call the "principle of plural marriage" in their religious sect (the Apostolic United Brethren, or AUB) – in 2010. Kody's second wife often seemed to struggle with the newfound attention from fans and the media, as she often seemed shy and self-conscious.  
In her recent Q&A session, Janelle admitted that her inherent shyness and reserved nature made coming out as a polygamist and filming for a reality show on national TV quite difficult at times.
"I think the biggest challenge for me about filming the show is that I'm such an introvert," the Sister Wives star said. "Give me a quiet evening with a book and I'm set."
Still, Janelle was always on board with the Brown family's decision to "come out" as a plural family.
"It was so important to me to go public," Janelle said. "But it has been hard on me to be so open and extroverted. I have really had to try to work to keep that balanced in my life, because that's not my natural tendency."
Janelle described the ups and downs of the COVID-19 crisis
As for recent months, Janelle (like many of us) has sometimes struggled amid the COVID-19 crisis. The Browns were forcibly separated in some cases by the necessity of quarantine. After their move to Flagstaff from Las Vegas, Kody's wives were scattered around the city in various homes with their kids, leaving them more divided than ever.
Janelle also said she struggled at first to prioritize fitness and health during quarantine, which she's focused on quite a bit in recent years.
"I've had to learn that I've had to make appointments with myself for my gym time, and I usually have to involve a small group class – so that was harder this year," Janelle told Sister Wives fans. "I really had to hit the outdoors."
She added that the community feel of small group exercise classes often kept her accountable when she didn't feel like working out. That was much more difficult with social distancing guidelines in place.
Still, although quarantine was a huge "culture shock" for Janelle, she recognized a silver lining in taking a step back from the hustle and bustle of everyday life.
"I realized that I was a lot busier running around than I thought I was, and it was a huge transition to have a quieter life," Janelle explained. "I kind of went stir-crazy in the beginning, but I'm finding that I kind of like a simpler, quieter life. I'm definitely going to be keeping a lot of that, even as things start to reopen."
The 'Sister Wives' star said she wished she had taken more risks as a young adult
As for what the advice she would give her younger self, Janelle said she would encourage her to take more chances, have more adventures, and just go for it.
"I would say, 'You know all those things that you thought about doing, the adventures you thought about that your logical self said, no, people don't really do that?'" Janelle mused. "Or I was too afraid, or it was going to take to long to get through school for X, Y, Z. I would say, 'You know what? Go for it.'"
The Sister Wives star went on to offer some poignant advice about the importance of following your dreams. "Buy that Jeep. Go to Colorado with a dog. Be a vet, even though it takes eight years," Janelle declared. "Whatever those things were that I talked myself out of because it wasn't logical or practical, or it wasn't appropriate, or it wasn't supposed to be done, I would say to my younger self – do those things."
Janelle will return to TLC with her sister wives and the rest of the Brown family on Feb. 14 for the season premiere of Sister Wives. The show airs on Sunday nights at 10 p.m. EST.