'Sister Wives': Janelle Explains Why Kody Brown Reserves a Certain Name for Robyn
Polygamist Kody Brown has been accused of favoring his fourth wife, Robyn Brown, over his three other wives (Meri, Janelle, and Christine Brown), for years.
In particular, fans of TLC's Sister Wives have noticed that Kody seemed to spend far more time with Robyn than with his other wives and to be more affectionate with her. On top of that, Kody's 2014 divorce from his first wife, Meri, in order to make Robyn his legal wife (allegedly so he could adopt her three children from a previous marriage), had many fans wondering why his wives weren't more upset about the apparent inequality.
On Sister Wives Season 14, those rumors heated up even more among viewers. After all, Robyn and Kody's arguments over moving from Las Vegas to Flagstaff and whether they should rent or buy a home in Arizona took up most of the season's episodes.
But during the season finale, Janelle—Kody's second wife—clapped back at fans who suggested that her husband's use of a certain pet name for Robyn indicated he cared about her most.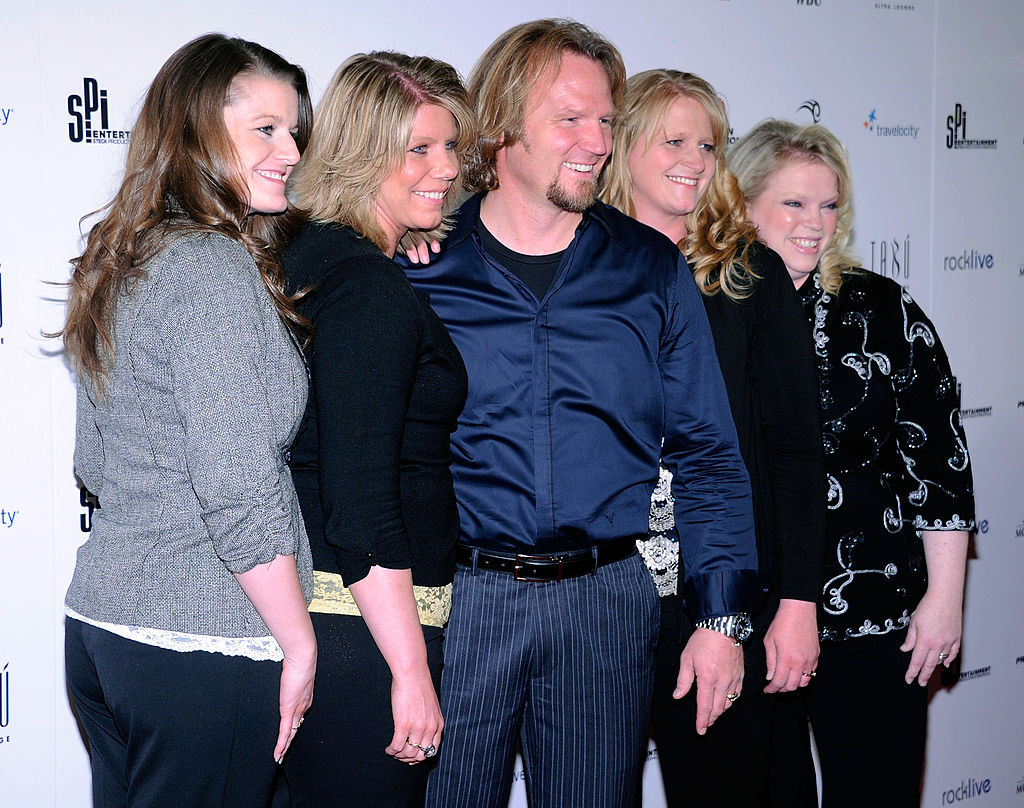 Many fans pointed out Kody's favoritism of Robyn during the latest 'Sister Wives' season
During the latest season of Sister Wives, fans seemed to notice Kody's greater affection for Robyn than the other wives more than ever before.
Although they were arguing for most of the season, many viewers thought they sensed a bond between them that they don't see between Kody and his other partners.
Others argued that Robyn and Kody's fights were manufactured to make the favoritism appear less obvious. Still others noticed that, despite the tension between the couple, Kody seemed to spend far more time with Robyn than with Janelle, Meri, or Christine.
"Kody and Robyn are not fooling anyone," one Sister Wives fan wrote on Twitter. "Robyn is still the favorite and still catered to. She gets whatever she wants. There is no real argument there."
Along with Kody's general preference for Robyn, some Sister Wives fans pointed out that Kody seemed to have a special pet name for his fourth wife—and only his fourth wife. "There goes Kody calling Robyn 'love' again. Something you don't hear him say to the other #Sisterwives," one Twitter user wrote.
Another fan agreed, writing, "Does anyone else notice Kody calls Robyn 'Love' and doesn't call any of the other wives that?"
Janelle took to Twitter to defend her relationship with Kody
During the Sister Wives finale episode, one fan asked Janelle directly what was up with the difference. After all, Kody seemed to refer to Robyn as "love" all season long, while none of his other wives seemed to get any pet names at all.
"Why does @realkodybrown only called @LuvgvsUwngs 'love' and not the other wives?" a viewer wrote to Janelle on Twitter.
Kody's second wife has always staunchly defended her marriage to Kody, the practice of polygamy, and the Brown family in general—perhaps more than any of the other wives. This instance was no exception. She quote tweeted the fan and explained that Kody has a different pet name for each of his wives, and that the difference isn't a sign of favoritism in her eyes.
"He calls me sweetheart. I wouldn't want to be called 'love,'" Janelle wrote.
'Sister Wives' viewers had mixed reactions to Janelle's tweet
Of course, some viewers were skeptical. One Sister Wives fan seemed to hint that Janelle was lying in order to defend her marriage. "Said no one ever," they wrote sarcastically in response to Janelle's tweet.
But other viewers seemed to understand, suggesting that it might even be better for Kody to treat each wife differently so the four marriages stayed separate and special. "I'm sure it's better for all if he has a different affectionate name for each," one Twitter user wrote in the thread.  
Another fan wondered about the logistics of having to keep so many pet names straight with four wives. "I wonder if he slips and calls Robyn sweetheart or Christine love?" they wrote.
Whatever the case, Janelle seems to be content with her marriage to Kody—at least outwardly. She recently celebrated the lifting of a longstanding law in Utah that made the practice of polygamy a felony, so it's clear that she wants to defend her right to continue to practice plural marriage.