'Sister Wives': Janelle's Son Gabe Calls Out Robyn Controlling the Family Through COVID-19 Rules
On the Nov 28 episode of Sister Wives, Janelle Brown's son, Gabriel 'Gabe' Brown, opened up to his mom about how he feels about the coronavirus (COVID-19) rules that the family has put into place. He's wondering who is the mastermind behind the strict rules that are keeping the family apart. He asks his mom if it's his dad, Kody Brown, or if it's Robyn controlling the situation. He asks Janelle if separation in the family has anything to do with avoiding contracting coronavirus at all.
Janelle tells Gabe that he has to quarentine
During the Nov 28 episode of Sister Wives, Janelle breaks the news to her son, Gabe that he will have to stay in the apartment seperate from the house. She said that he wont be able to come into the house anymore due to him going to college and visiting his girlfriend.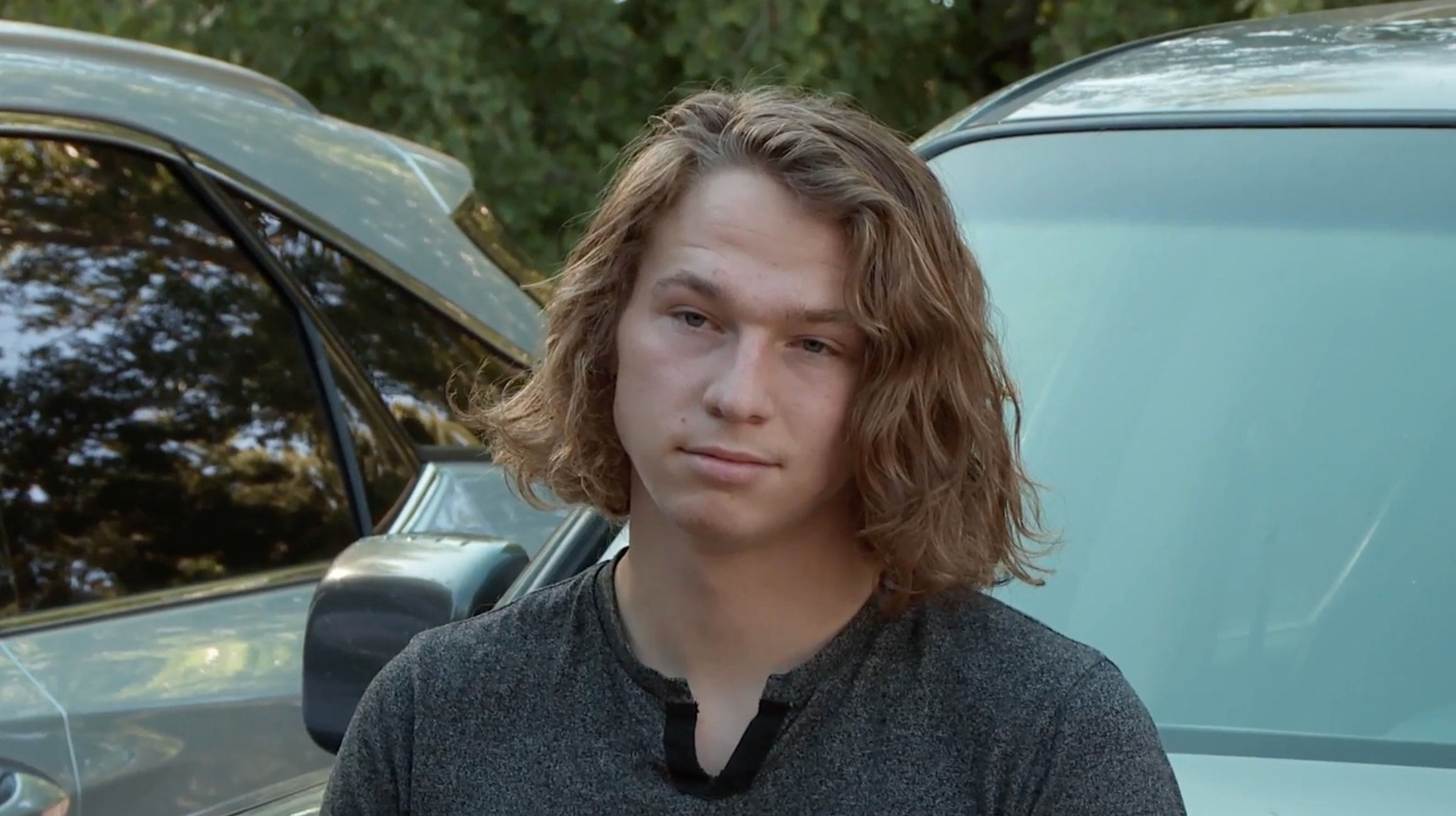 Robyn had been the most vocal of all of the sister wives regarding coronavirus social distancing rules. She wants all of her sister wives to abide by the same rules, no leaving the house, no intereacting with anyone outside of the family. Janelle told Gabe that he must keep himself quarentined to his apartment until further notice.
Gabe calls out Robyn controlling the family through COVID-19 rules
Janelle tells Gabe, "Your dad is way more careful and I'm just trying to make sure he feel comfortable still coming here. And that we're protecting everybody in the family." Gabe made it clear that he doesn't agree with his family's rules. He says in the confessional, "I'm pissed. I think we should be all like together. I literally don't understand why we are all quarentining seperate."
He says, "So theoretically, the only way to see dad is to catch COVID." He continues, "Don't get me wrong, I still think we should be safe. But if I end up getting it and then I recover, if that doesn't change the game. Then this was never about coronavirus at all in the first place."
Janelle tells him that she given up trying to make rules that works for both her kids and Kody. She says it's not worth the "damage to the relationships." However, Gabe thinks it's more damaging to the relationships to not see each other.
Gabe then asks the million dollar question: "So is it Robyn or is it dad?" Janelle hesitated a moment before replying, "I think it's dad." She tells Gabe, "He's an independent decision maker." But Gabe doesn't buy it that Robyn isn't influencing Kody's decions.
'Sister Wives' fans agree with Gabe about Robyn
Many fans are convinced that Robyn is the mastermind behind the strict coronavirus rules. One fan pointed out the fact that Robyn isn't interested in fixing the family dynamic. They commented on a Reddit post, "Family begins and ends with Robyn's family."
On fan pointed out how Kody acted at the campfire get together the family had on Coyote Pass. They wrote, "He was going from group to group the whole day. So I think he really doesn't care. It's all Robyn." Another fan pointed out, "It was so sickening how many times Robyn called her obsession with social distancing, "Kody's rules" in that episode. It was over the top. Clearly, it was meant to convince us that he made the rules, not her."
It's becoming increasingly clear that Robyn is the mastermind behind the coronavirus lockdown rules in the Brown family. While Robyn tries to make it seem like Kody is the one making the decisions. Gabe and the rest of wives are frustrated with Robyn using coronavirusas an excuse to control the family. Fans will have to see how the rest of the pandemic plays out for the Brown family on the rest of Sister Wives Season 16.
RELATED: 'Sister Wives': Why Is Meri Brown Staying in a Platonic Marriage With Kody Brown