'Sister Wives': Janelle Tells Kody to 'F—k Off' Over His Strict COVID-19 Rules
A usually level-headed Janelle shocks fans when she tells Kody to 'f—k off' during an argument about COVID.
Sister Wives star Janelle Brown shocks fans when she tells her husband, Kody Brown, to "f—k off" after a disagreement about his strict coronavirus (COVID-19) rules. It appears that Janelle's feisty side is finally coming out.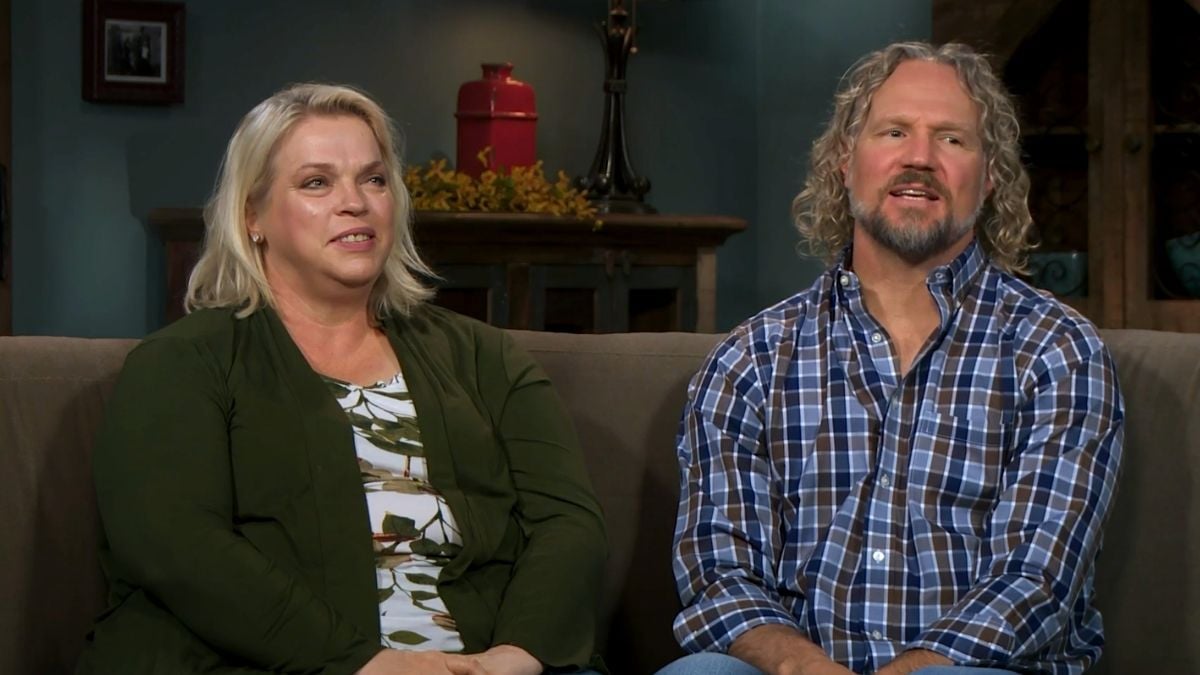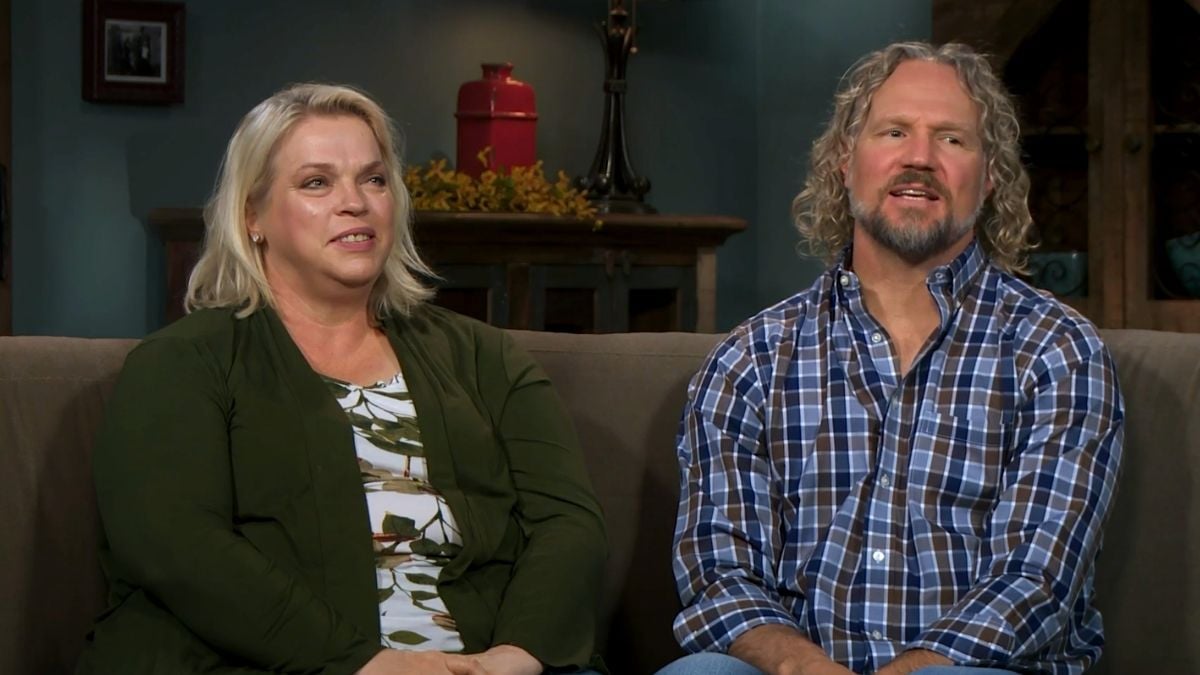 Janelle and the other 'Sister Wives' argue over strict COVID rules
During the Dec 26 episode of Sister Wives, Kody, Janelle, Robyn, Meri, and Christine all gather to discuss the family coronavirus protocol. After finding out that Robyn has a nanny, Kody writes up a list of rules for the family to abide by.
Some of the rules on the lengthy list include: "Sanitize purchased products and groceries with alcohol wipes before placing inside [the] house. Remove shoes outside. Change clothing after visiting shops, other homes or businesses."
Janelle tells the cameras, "I'm looking at these rules and I'm astounded." After reading off the lengthy list, Janelle says, "Okay, so there's the 10 billion commandments of Kody."
Janelle tells Kody to 'f—k off'
In the preview for the upcoming Jan 2nd episode, Janelle and Kody continue the discussion regarding the coronavirus protocol. Janelle's older sons, Gabriel and Garrison, discuss their frustration with not being able to have their dad around.
She tells Kody that she will be going to Utah for Thanskgiving. Instead of forcing her older sons to stop living their lives or kick them out, as Kody suggested. Kody tells the cameras, "Janelle is indicating by her actions that she would rather have the boys around than me."

Janelle gets upset with Kody insinuating that she's not trying to follow the CDC guidelines for avoiding exposure and spread of the virus. She says, "You don't think I'm aware? You don't think I'm being careful?" Kody says to her, "I think you understand what I'm talking about and I want you to just respect that." Janelle says, "Yeah, f—k off," as she walks off.
Janelle and Christine have to choose betweent their kids and Kody
Kody's 2nd wife, Janelle, says that even if everybody was following the rules, she doubts they would be getting together. She says, "I'm at my wit's end with this whole bull sh— stuff."
Christine says, "Now we've got the rules in order to get back together, and I really feel like we have to make a choice. Do we see Kody or do we do everything else?"
Janelle tells Kody, "I don't think it's gonna ever work for us all to get together." Christine expresses her frustrations with Kody, but he tells her she's "undermining" his rules. Christine says, "We're in a marriage and if we can't bring up things that are frustrating without feeling like we're 'undermining.' God, doesn't that sound like a dictatorship, not a marriage?"
It appears that all of the tensions bottled up during the coronavirus pandemic will finally be released. Sister Wives airs Sunday on TLC and discovery+.